We love summer (if you couldn't tell by our constant musings on entertaining outdoors). That means there's only one word to describe our emotional state this time of year -- panic -- as the temperature cools down, the leaves begin to fall and Mother Nature nudges us to layer up.
Unlike winter, which seems to stake its claim to nearly one third of the year, fall is fleeting. But for the six weeks or so that autumn is around, we have to admit: Everything is pretty much perfect.
So, as fall arrives this year, we're pushing panic aside and embracing it. To help, we asked 5 blogger friends about their favorite ways to usher in the season ahead.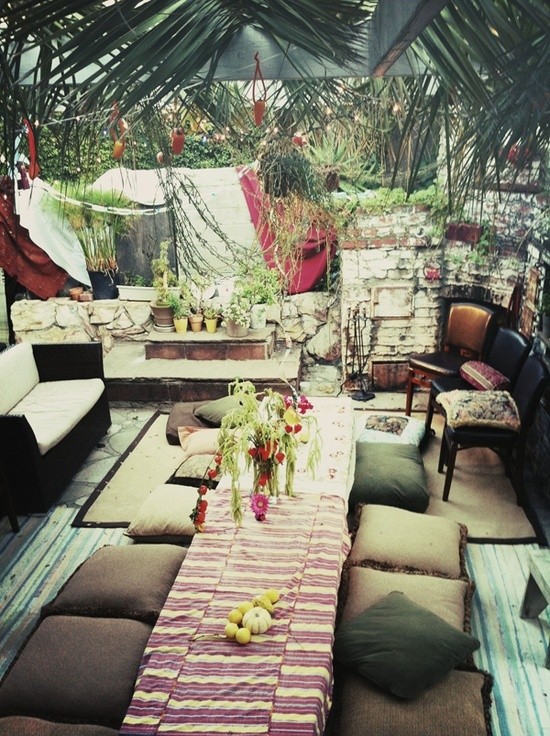 "As the fall months approach, one thing my family does without fail is to take dinners outdoors. Since I was a little girl, in the early autumn we celebrated "Sukkot" which is the Jewish festival of the harvest, where families build a little temporary 'dwelling' in the back yard -- it's like a little shack and it's called a sukkah. It has palm leaves for a ceiling, and we'd eat dinners, celebrate, and sometimes even sleep, inside of it. While nowadays I don't always build an actual sukkah with my family, I still really enjoy dining outdoors all together and celebrating the harvest by cooking colorful meals with local produce from our CSA box and welcoming the fall under the stars and the twinkle of the cafe lights overhead." -- Justina Blakeney
"One of my favorite traditions to kick off the start of fall is to go apple picking! I love to wander the orchards and admire the natural beauty of the changing leaves and fall colors. I go to Wilkens fruit farm in Yorktown Heights and usually pick a bushel of apples and then I'll load up on homemade apple cider donuts in the bake shop!" -- Nicole Gibbons, So Haute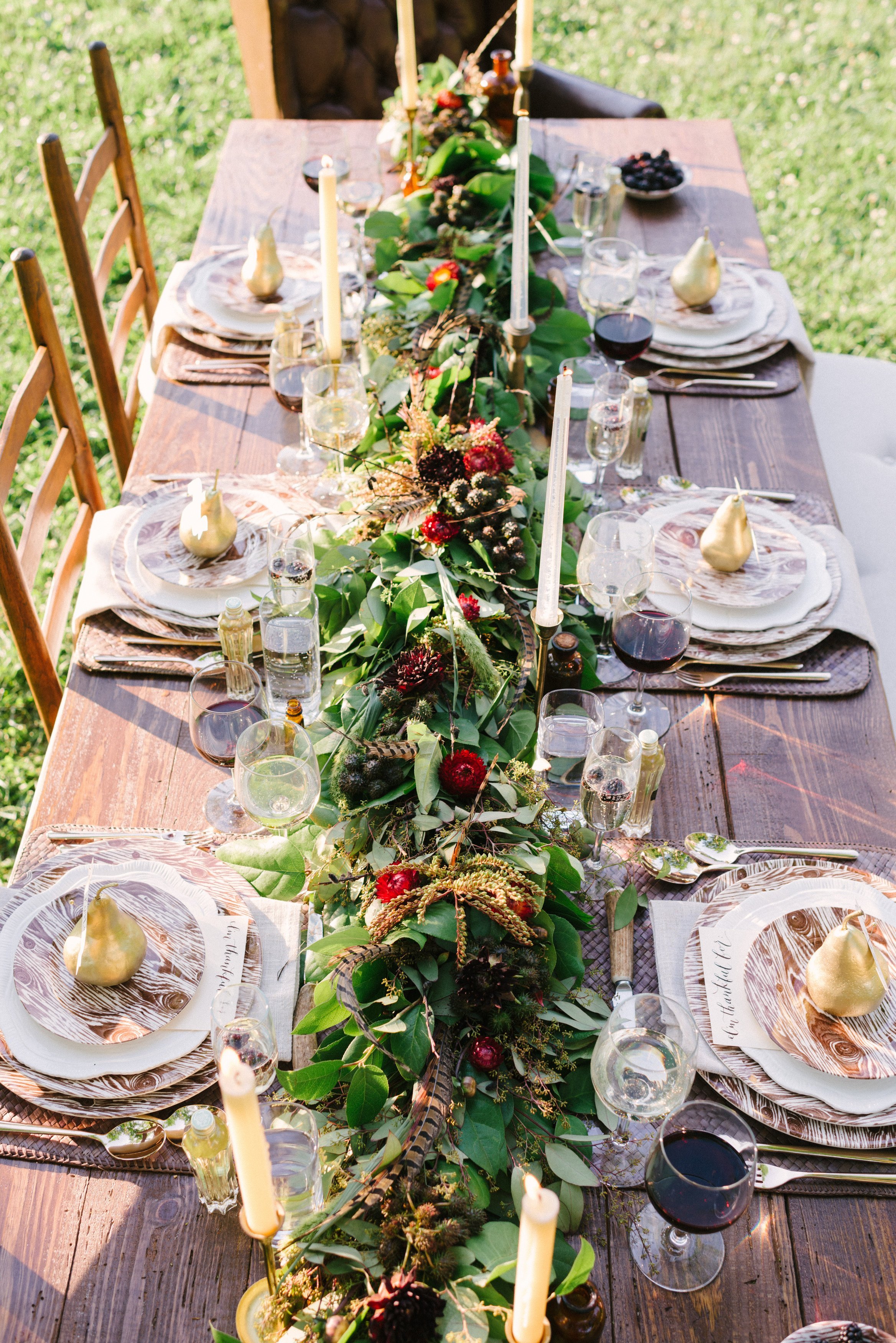 Photo by Rustic White Photography
"I love cooking year round, but there's something about fall that makes me want to cook a big meal, pour some wine, light a fire and gather friends around the dinner table." -- Mandy Kellogg Rye, Waiting On Martha
"When you say 'change of season,' we think, 'What do we need to clean or fix now?' I have my (retro) vinyl tile floors professionally stripped and polished in the fall. My floors were installed new around 2005, but I found vintage style VCT tiles still made today that gave me the retro look I wanted. However, since these are typically used in commercial applications, they are meant to be polished and buffed. I usually have it done once a year before Thanksgiving, when big time indoors entertainment season starts." -- Pam Kueber, Retro Renovation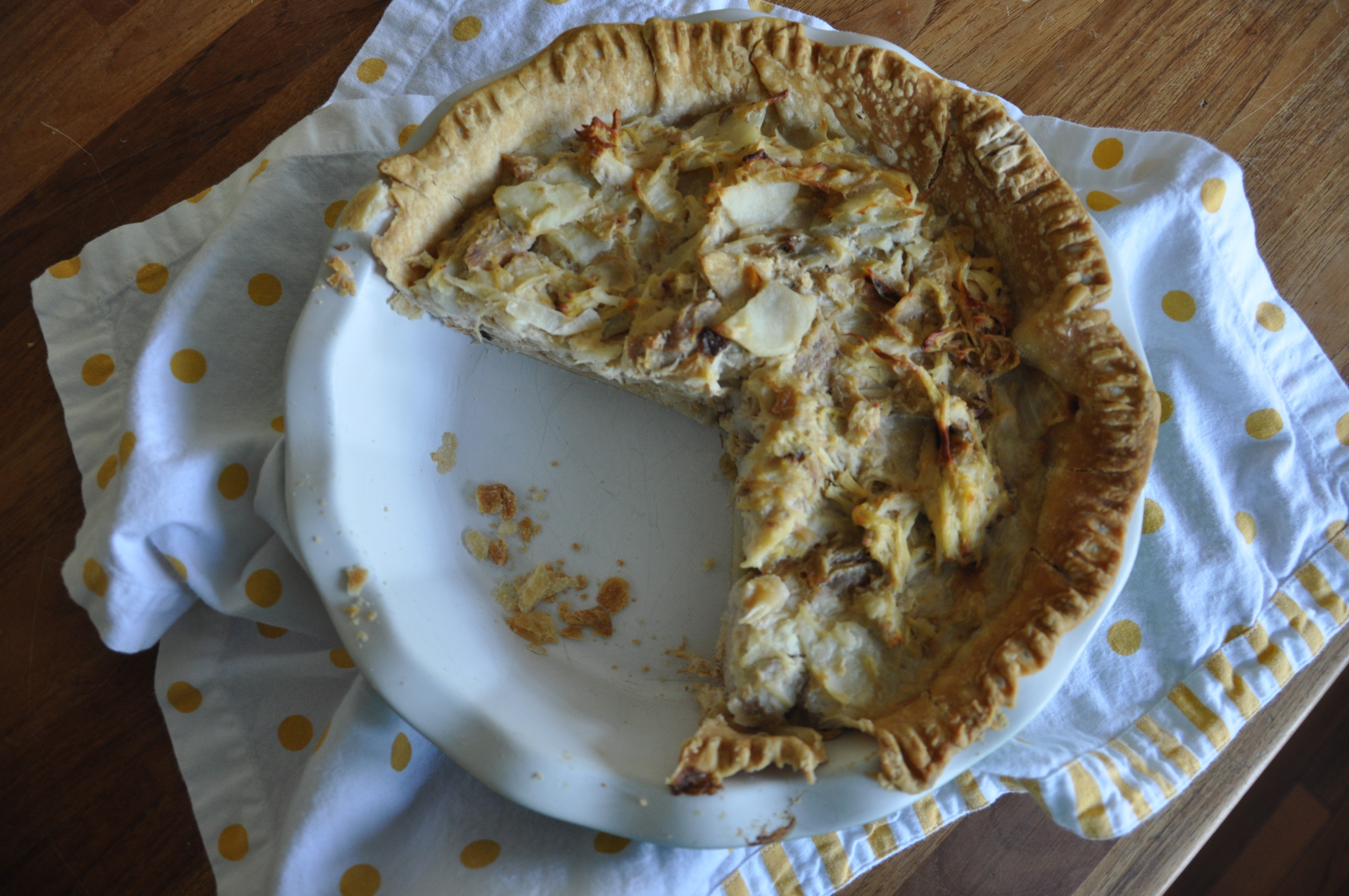 "I am a Rhode Islander where Fall is all about celebrating the harvest. The one thing my family and I cannot do without is cooking and baking up a storm from our kitchen garden, local farm down the road and the sea. My eldest son brings home bushels of clams and mussels which become Clam Chowder and Mussels in Narraganset Beer Sauce. There is nothing like fresh and local! Apple, rhubarb and pumpkin pies, tomato sauce & ketchup, kale and apple chips, pesto, corn and clam chowder... we feast on it now plus we make extra to freeze or can for the long Rhode Island winter ahead!" -- Cynthia Bogart, The Daily Basics
A bonus way to welcome fall? Mums!
Tell us what your favorite fall tradition is in the comments below.
Have something to say? Check out HuffPost Home on Twitter, Facebook, Pinterest and Instagram.
**
Are you an architect, designer or blogger and would like to get your work seen on HuffPost Home? Reach out to us at homesubmissions@huffingtonpost.com with the subject line "Project submission." (All PR pitches sent to this address will be ignored.)
BEFORE YOU GO
PHOTO GALLERY
Beautiful Fall Flowers