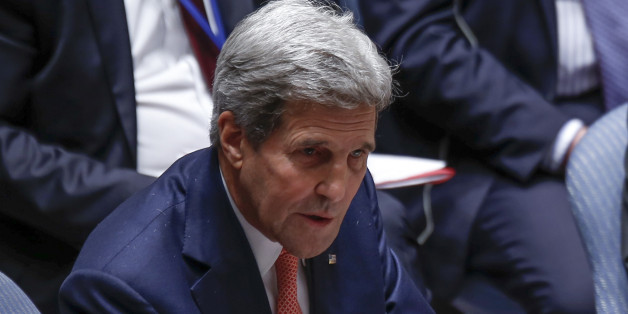 Secretary of State John Kerry said Mother Nature "is screaming at us" about climate change.
According to The Hill and the blog Responding to Climate Change, Kerry made the remarks on Monday, ahead of the United Nations' climate summit in New York. Kerry repeated a claim often made by himself and others in the Obama Administration, that climate change "is the most serious challenge we face on the planet."
"You don't have to take my word, or [former Vice President] Al Gore's word on it," Kerry said. "You can wake up pretty much every day and listen to Mother Nature, who is screaming at us about [it]."
Gore was one of more than 400,000 who marched through New York on Sunday at the People's Climate March, an event some are calling the largest climate march in history.
The Hill has more on Kerry's comments from Monday morning:
Kerry announced that the U.S. will contribute $15 million to "kick start" the World Bank auction facility aimed at cutting methane emissions across the globe in an effort to mitigate global warming.

He stressed that the U.S. and other countries are "not meeting the challenges" head on, but added that he is "personally committed to making sure [climate change] is front and center in all of [U.S.] diplomatic talks."
Obama will address the U.N.'s General Assembly session on climate change on Tuesday. Read more on what Obama is expected to say at the event here.
(h/t The Hill)
BEFORE YOU GO
PHOTO GALLERY
Landmarks That Climate Change Could Ruin