More than a hundred thousand people, mostly Kurds, have crossed from Syria into Turkey in the past four days, fleeing a fierce offensive by Islamic State militants in the Kurdish region close to the border.
Desperate civilians started to reach the border on Thursday, and by the end of the weekend a mass of displaced people had flooded the Turkish town of Suruc. While Turkey initially refused to let the refugees in, it reversed course over the weekend.
"They have destroyed every place they have gone to. We saw what they did in Iraq -- in Sinjar -- and we fled in fear," 34-year-old farmer Lokman Isa told Reutersin Suruc on Saturday.
The situation at the border remained tense on Monday. Turkish security forces clashed with Kurds who wanted to cross into Syria to help fight the IS militants.
This is the second push by Islamic State militants to capture the area near the northern Syrian city of Kobani, also known as Ayn al-Arab. During the last offensive in July, local fighters were able to push the militants back with the help of Turkish Kurds who had crossed into Syria. A Kurdish militia spokesman told the Guardian that this time, too, many Turks had come to join the fight in Kobani, and that the Kurdish forces were making progress.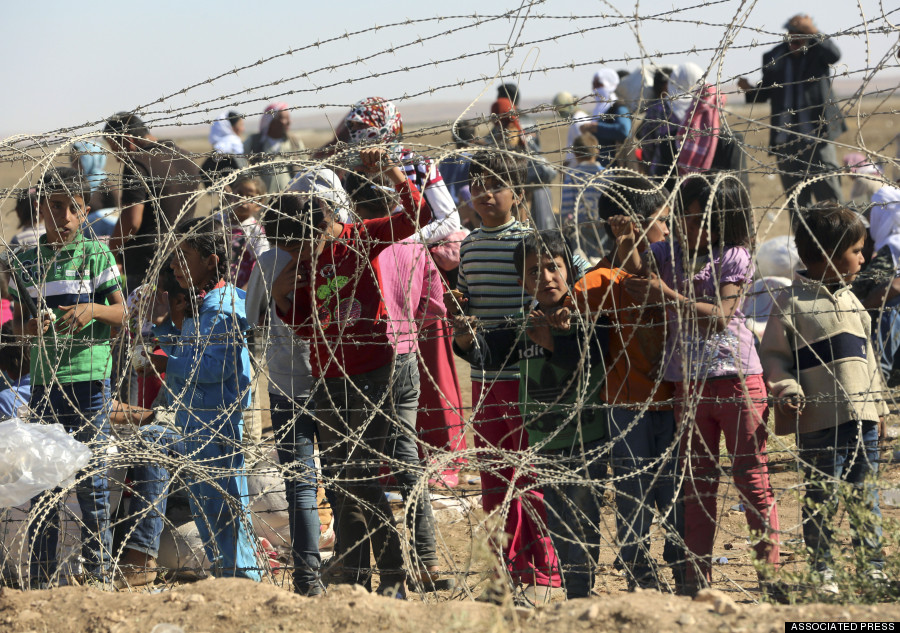 Several hundred Syrian refugees wait to cross into Turkey at the border in Suruc, Turkey, Sunday, Sept. 21, 2014. (AP Photo/Burhan Ozbilici)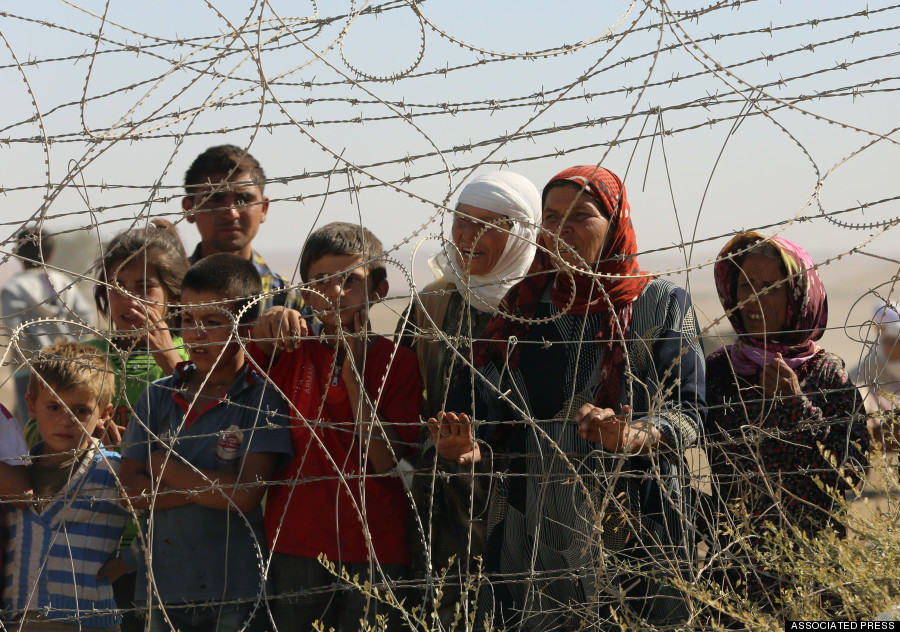 A family stands near a fence as several hundred Syrian refugees wait to cross into Turkey at the border in Suruc, Turkey, Sunday, Sept. 21, 2014. (AP Photo/Burhan Ozbilici)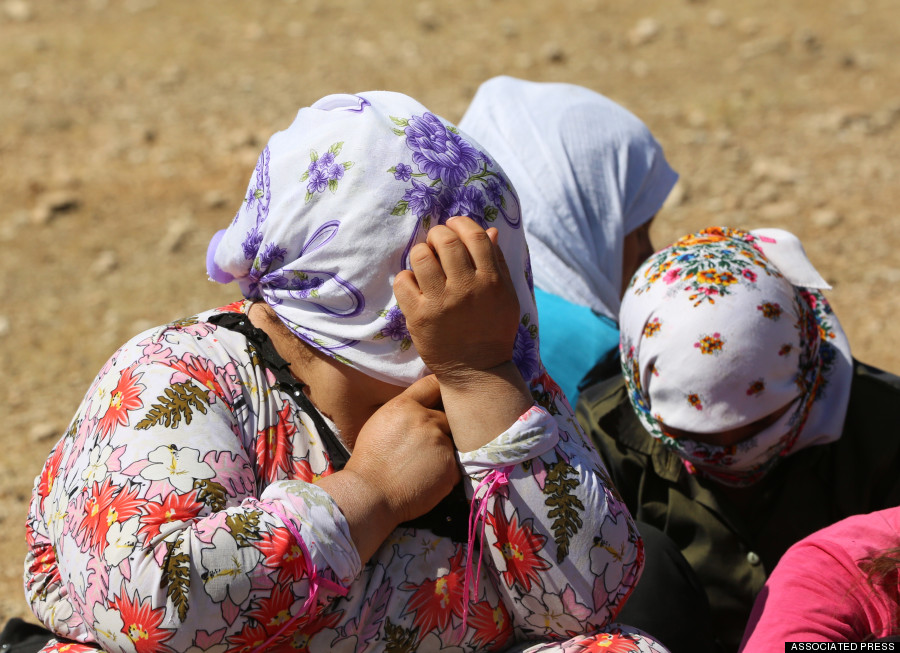 Syrian refugees who just crossed the border into Turkey hide their faces at the border in Suruc, Turkey, Sunday, Sept. 21, 2014. (AP Photo/Burhan Ozbilici)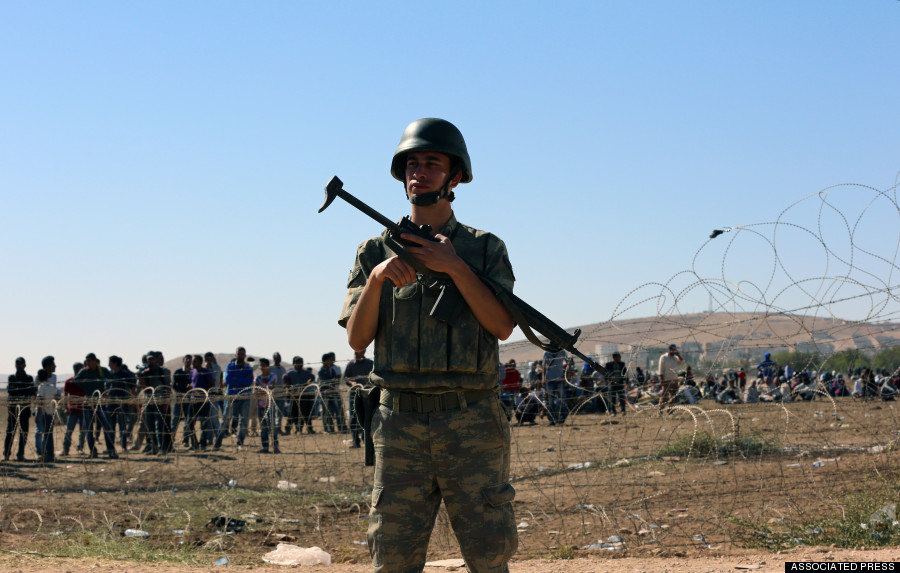 A Turkish soldier stands guard as several hundred Syrian refugees wait to at the border in Suruc, Turkey, Sunday, Sept. 21, 2014. (AP Photo/Burhan Ozbilici)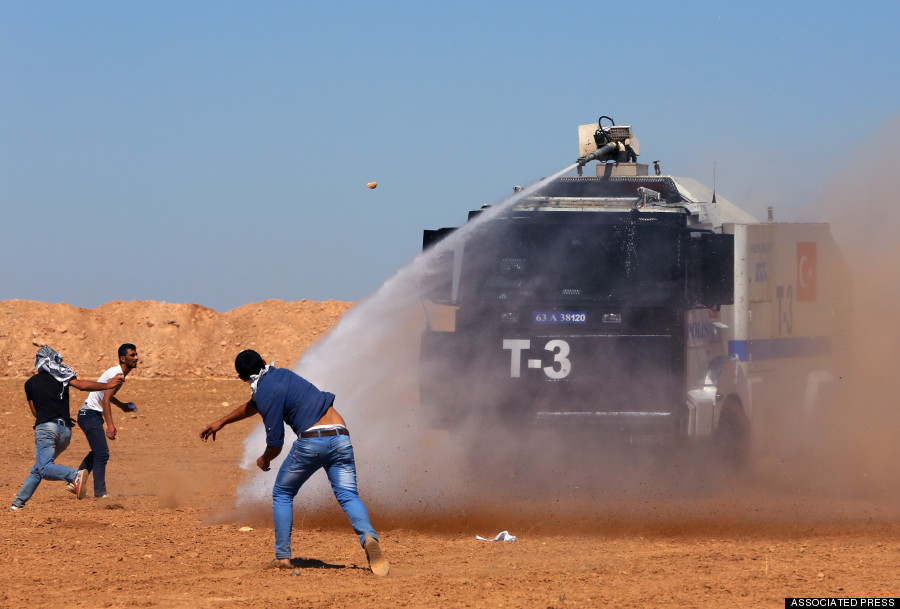 Turkish security forces use teargas and water cannons to disperse protesting local people as several hundred Syrian refugees wait at the border in Suruc, Turkey, Sunday, Sept. 21, 2014. (AP Photo/Burhan Ozbilici)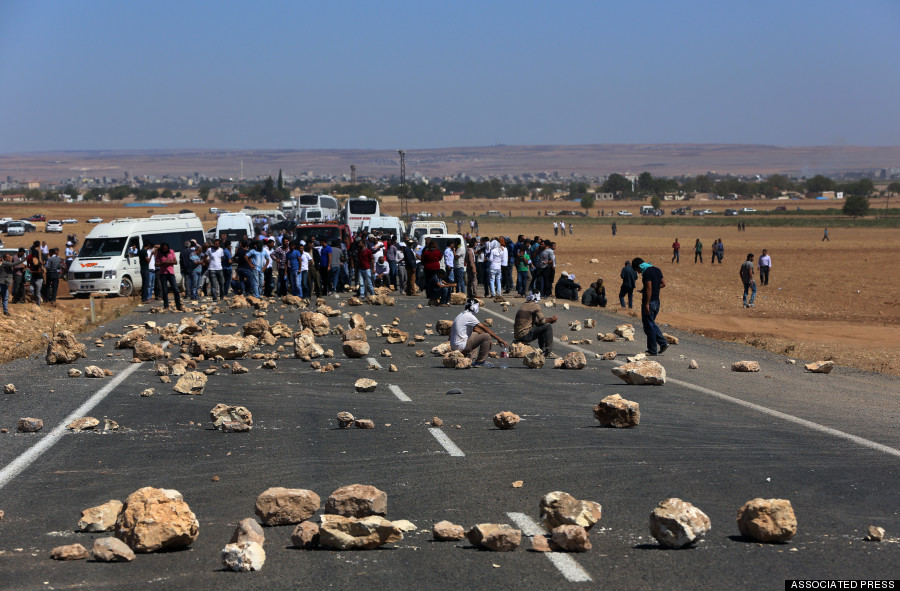 People close a main road as Turkish security forces use teargas and water cannons to disperse protesting local people as several hundred Syrian refugees wait at the border in Suruc, Turkey, Sunday, Sept. 21, 2014. (AP Photo/Burhan Ozbilici)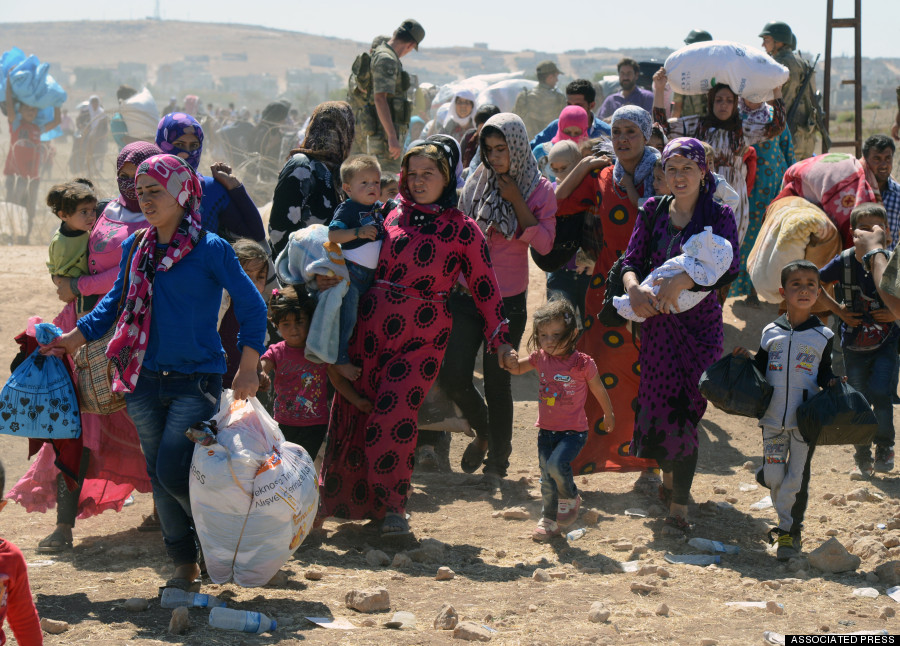 Syrian refugee women and children gather at the border in Suruc, Turkey, Saturday, Sept. 20, 2014. (AP Photo)
BEFORE YOU GO
PHOTO GALLERY
Syria War In September