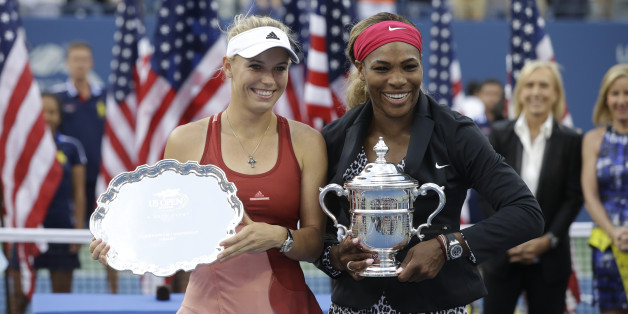 Caroline Wozniacki forgot a teeny-tiny thing from her runner-up finish at the U.S. Open: her winnings.
Thirty minutes after leaving the Open in Flushing, Queens, for her apartment in Manhattan on Sept. 7, Wozniacki zoomed back to claim her $1.45 million check, The Wall Street Journal reported. What's more, the player didn't inquire about an extra $500,000 in sponsorship incentives that kicked in for her strong showing before she lost to Serena Williams in the final, the Journal noted.
"I have enough to eat, buy nice shoes," she told WSJ. "For me, it's about the tennis and the trophies. I'm not motivated by money."
While $1.45 million is certainly a large sum, Wozniacki could probably get by without it. As of Sept. 22 the 24-year-old Dane stood 11th on the all-time Women's Tennis Association career earnings list, at nearly $18.4 million.
And according to Australian site News.com.au she raked in $11 million in endorsements during 2013 alone.
h/t For The Win