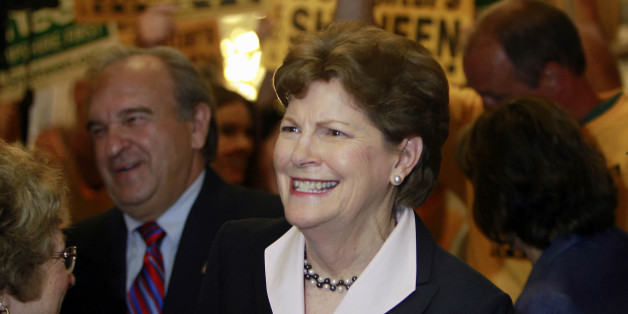 Cosmopolitan magazine is not impressed with Scott Brown.
The magazine's editors on Tuesday burned the Republican who once bared it all for them and endorsed his Democratic rival, Sen. Jeanne Shaheen, in the race for the U.S. Senate in New Hampshire.
Cosmo's editors wrote that the candidates' differing positions on women's issues swayed their endorsement.
"Shaheen is one of the country's most vocal and active leaders on reproductive freedom and other women's rights issues," the editors wrote. They cited her work in passing laws to improve the lives of women, including the Lily Ledbetter Fair Pay Act and an amendment to the 2013 National Defense Authorization Act that requires the military to cover abortions for servicewomen who were victims of rape or incest.
The magazine criticized the inconsistent positions that Brown has taken on abortion issues: "Brown said he disapproved of cutting family planning funding, but also supported a bill to defund Planned Parenthood. And when reporters tried to ask him about his views on contraception access, he literally hid in the bathroom to avoid answering the question."
The endorsement was part of #CosmoVotes, a new effort by the magazine to focus on elections and issues that affect female voters.
According to HuffPost Pollster's analysis of the public polls, Shaheen narrowly leads Brown by 4.1 percentage points. The race is seen as a crucial one that could help determine which party controls the Senate after the November elections.
BEFORE YOU GO
PHOTO GALLERY
Scott Brown