To say that we will miss summer is not only a tragic understatement, but an unnecessary reminder, as the pain of summer past is all around us. The new chill in the mornings is telling you that we will miss summer. The winding down music festivals, the ice cream truck-less streets and the suspiciously empty patio seating areas are all telling you that we will miss summer. So here we are, NOT telling you that we will miss summer.
Instead, we are celebrating Fall -- by remembering how awesome summer is! We refuse to say goodbye to all the warm weather staples (sorry, we have separation anxiety), so we've partnered here with Suave to share our favorite ways to repurpose your summer duds.
Your Favorite Sundress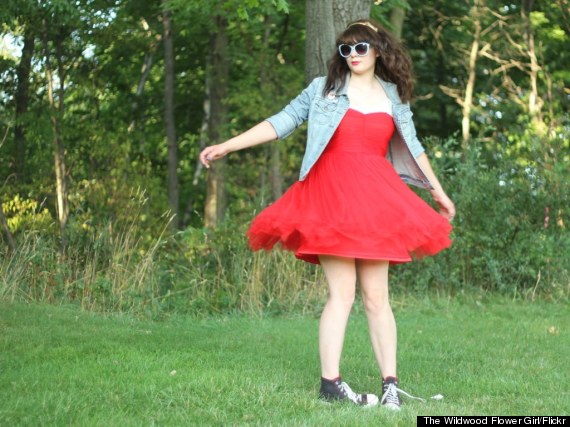 Ok, so we are starting with an easy one. Sure, the filmy fabrics and barely-there hemlines make sundresses perfect for those long July days. But wearing them during those transitional autumn months are like squeezing the last delicious drops of juice from your morning apple-kale smoothie!
How-to: Simply throw on a short, light jacket or cute cardigan. Leave the chunky materials for the later months, and stick to denims, leathers and breathable cotton. Don't forget a skinny belt and some cute booties!
The Ideal-For-Brown-Shoulders Maxi Dress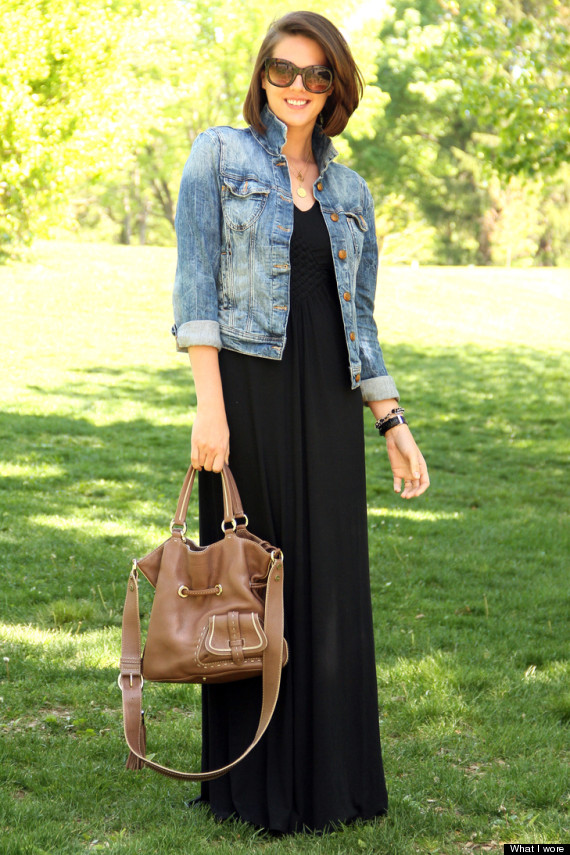 The incongruity of wearing a long dress that only begins below your armpits is not lost on us. But that doesn't mean it isn't one of the cutest and most comfortable summer styles. We aren't ready to let you go, maxi!
How-to: Pair this dress with a jacket too, and keep your accessories as the focal point. Chunky necklaces, heavy bangles and more bring this piece into a more grounded, Autumn look. In addition, the maxi is a great transition piece to bring out your new cute flats.
Epic High-Waisted Shorts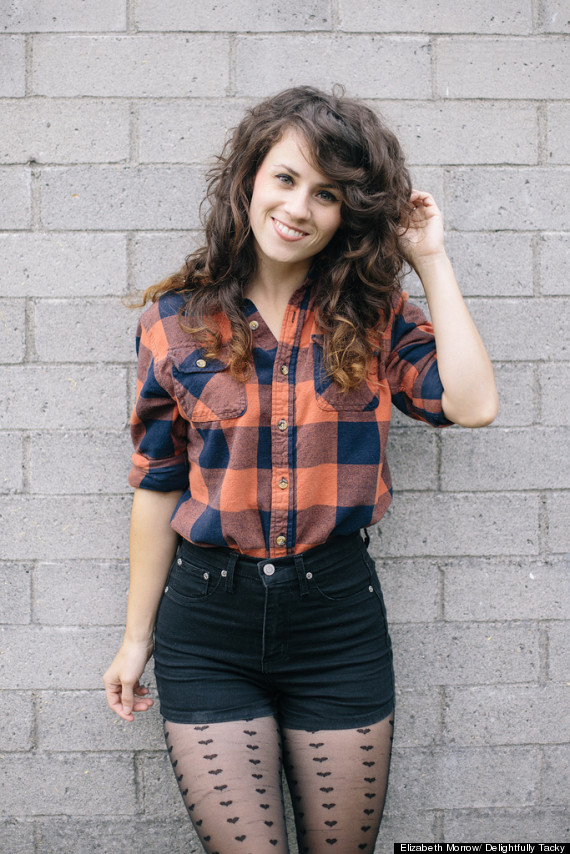 Image courtesy of Elizabeth Morrow/ Delightfully Tacky
Remember in May, when you gingerly locked yourself in a dressing room and pulled on a pair of high-waisted shorts, convinced you were going to throw them to the ground in a rage of "I can't pull this off"? Remember how great it felt when you realized they looked awesome? Remember how they STILL look awesome when you tried them on this weekend, even after a summer of drippy ice cream and corn dogs? Fashion is amazing.
How-to: Pair them with some dark and/or patterned tights, a cute flannel, and beautifully flowy hair. You are basically a picture of apple-picking perfection.
White. Jeans.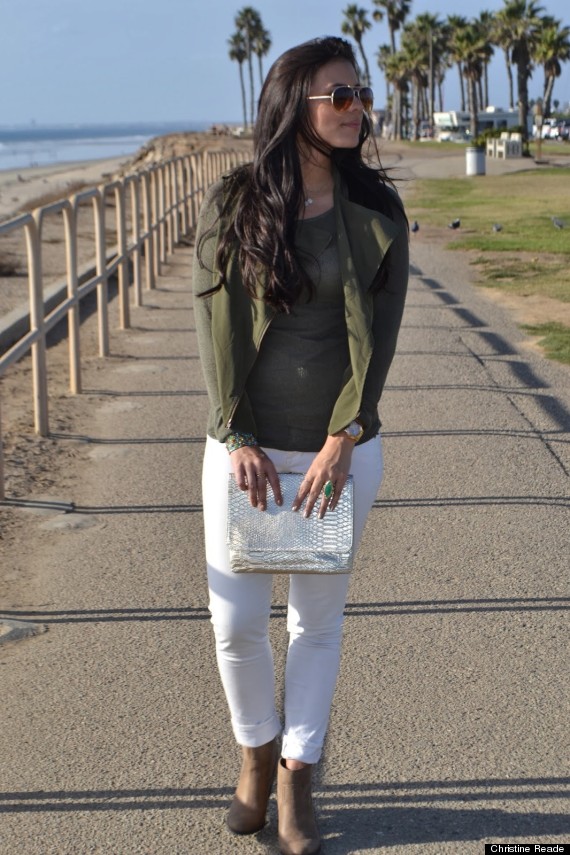 Image courtesy of Christine Reade/xochristinemarie.blogspot.com
Oh, white jeans. The quintessential summer item. Who was so cruel as to banish you post-Labor Day? And who was the saint that saved you from 9 long months of closet-living, after finally realizing that it is ridiculous to ignore such a fantastic staple during the fall and winter months?
All that matters is that now you are back in our lives year-round. Anonymous savior, we thank thee.
How to: Pair these babies with some gorgeous fall colors, like deep reds and hunter greens. Keep the shirts loose and long, and make sure your boots are high enough to be the center of attention.
Sexy Sandals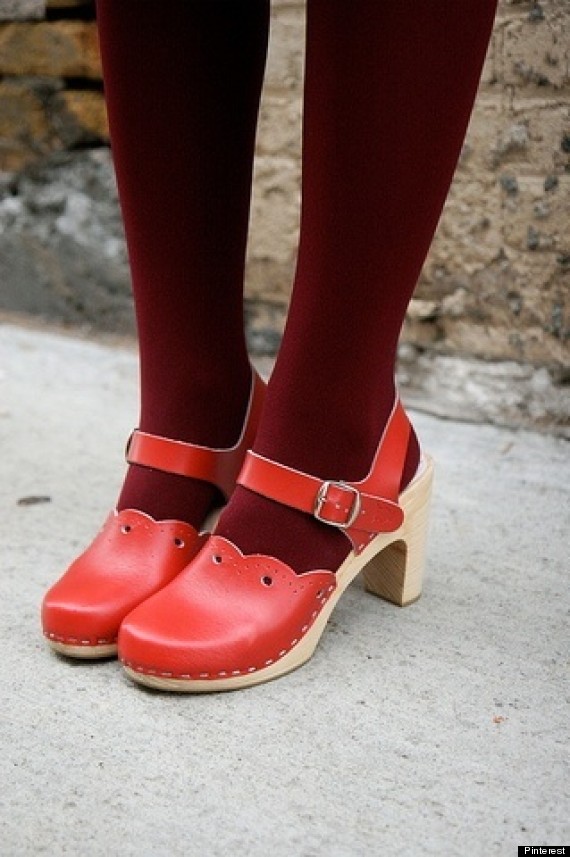 Flip-flops are dandy, but let's be honest with ourselves: They do not currently, and likely never will, have a place outside those long summer months. But that doesn't mean all summer footwear should be tucked away during the nippier days! Clogs came back with a splash, as are strappy, wedgy, and overall beautiful sandals. Raise your hand if you think we should keep these guys around for a little longer!
How-to: Find some funky-patterned tights and go to town. Really, when it comes to wearing sandals post-August it is all about taking the plunge. However, pairing them with a short flirty skirt can do wonders!
Crop Top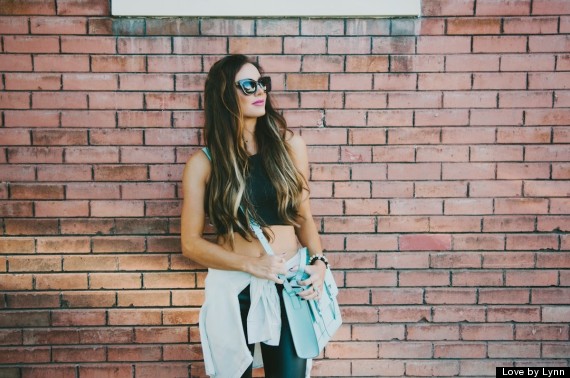 Listen, we refuse to hold by the new-age mantra that everyone should wear a crop top. This has nothing to do with size -- crops can, and will, compliment any shape out there. But let's call a spade a spade: not everyone is mentally ready for the crop top confidence. Unless you feel awesome in what you are wearing, pick a different trend and know that you are beautiful in whatever is most comfortable.
Point is, if you took the big, bold step this summer and purposefully left the bottom part of your shirt at home, bravo! You are a confidence queen, and you look fantastic. Don't even think about putting it back in the closet yet.
How-to: Pair your top with some high-waisted pants or skirt. Consider tying a sweatshirt around your hips. Add a flirty vest and some booties for maximum Fall croppage. Strut.