TOP STORIES
U.S. BEGINS AIRSTRIKES IN SYRIA "The United States and five Arab allies launched a wide-ranging air campaign against the Islamic State and at least one other extremist group in Syria for the first time early Tuesday, targeting the groups' bases, training camps and checkpoints in at least four provinces, according to the United States military and Syrian activists." The U.S. alerted Syria to the incoming strikes, and ISIS has already promised retaliation. Yet six weeks into U.S. airstrikes in Iraq, and the "Iraqi government's forces have scarcely budged the Sunni extremists of the Islamic State from their hold on more than a quarter of the country." The U.S. Navy released video of it launching Tomahawk missiles against ISIS. And here's how the terrorist group makes $3 million a day. [NYT]
EBOLA INFECTIONS ACCELERATING

"New estimates from the World Health Organization warn the number of Ebola cases could hit 21,000 in six weeks unless efforts to curb the outbreak are ramped up. Since the first cases were reported six months ago, the tally of cases in West Africa has reached an estimated 5,800 illnesses. WHO officials say cases are continuing to increase exponentially and Ebola could sicken people for years to come without better control measures." The death toll reached over 2,800 this week. Read the WHO's six month assessment for each of the countries affected by the outbreak. And graves don't lie: an influx of burials points to a greater number of fatalities in Sierra Leone than the country has revealed. [AP]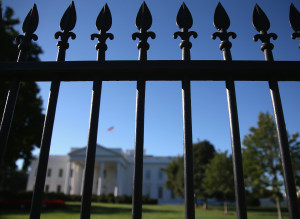 DISTURBING DETAILS EMERGE ABOUT WHITE HOUSE FENCE JUMPER Authorities found over 800 rounds of ammunition, a machete and two hatchets in the car of the man who jumped the White House fence and made it through one of the doors. This is not the first time Omar Gonzalez has been apprehended; he was stopped in Virginia in July with a sawed-off shotgun, two rifles, four handguns and more guns and ammunition, along with a map with the White House circled on it. As the Secret Service continues to reevaluate safety measures, here's a timeline of the updates to White House security. And meet the dogs that are specially trained to take down intruders like Gonzalez. [AP]
ISRAEL SHOT DOWN SYRIAN WARPLANE "Israel shot down a Syrian warplane on Tuesday, saying the aircraft crossed the battle lines of Syria's civil war and flew over the Israeli-held Golan Heights, perhaps by accident. The incident coincided with but did not appear to be directly related to air strikes the United States and Gulf Arab allies mounted on Islamic State strongholds in Syria." [Reuters]
GM DEATH TOLL RAISED TO 21 And more cases are still being evaluated in the ongoing investigation into the faulty ignition switches. [AP]
WHITE HOUSE TARGETING TAX INVERSIONS "The Obama administration cracked down Monday on certain overseas corporate mergers and acquisitions, aiming to curb American companies from shifting their ownership abroad to shirk paying U.S. taxes. New regulations from the Treasury Department will make these so-called corporate inversions less lucrative by barring creative techniques that companies use to lower their tax bill. Additionally, the U.S. will make it harder for companies to move overseas in the first place by tightening the ownership requirements they must meet." Take that, Burger King wannabes. [HuffPost]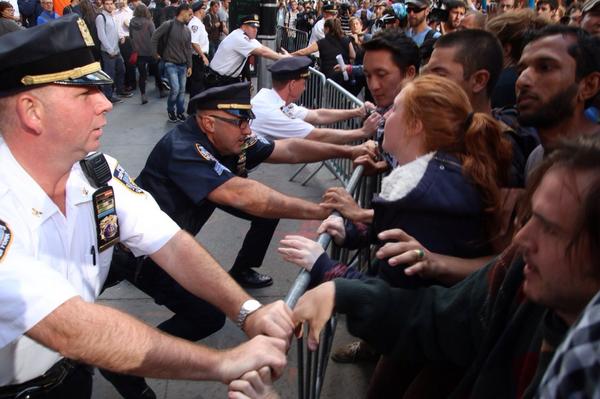 SECOND DAY OF CLIMATE CHANGE PROTESTS IN NYC "A day after the People's Climate March filled the streets of New York, a smaller group of protesters are engaging in non-violent, direct action against climate change. By conducting a sit-in on the steps of the New York Stock Exchange and blocking lower Broadway, organizers say they are confronting 'the system that both causes and profits from the crisis that is threatening humanity.'" [HuffPost]
WHAT'S BREWING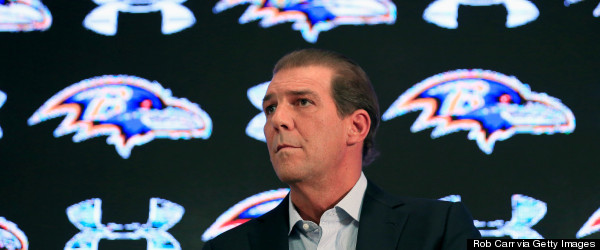 RAVENS SPEAK OUT "The Baltimore Ravens released a lengthy statement on Monday pushing back on the highly critical report from ESPN's "Outside The Lines." The report, which ran last week, claimed that the organization was guilty of 'purposeful misdirection' in the handling of the Ray Rice domestic violence case. 'As I stated in our letter to you on September 9, we did not do all we should have done, and no amount of explanation can remedy that. But there has been no misdirection or misinformation by the Ravens,' Ravens owner Steve Biscotti said in the statement." And NBA commissioner Adam Silver has promised the league will reevaluate its own domestic violence policies. [HuffPost]
KRIS JENNER NO MORE After living apart for a year, Kris and Bruce Jenner of Kardashian fame filed for divorce. [HuffPost]
THE KING OF BROADWAY "['The Lion King,'] the 17-year-old stage musical, which on Broadway has undergone an extraordinary spurt of B.O. growth in recent years, has logged worldwide sales of more than $6.2 billion, taking the lead from another Broadway longrunner, 'The Phantom of the Opera,' which has pulled in $6 billion. That tally makes 'Lion King' more successful than any single movie in history. The top film earner of all time is 'Avatar,' weighing in at $2.8 billion." [Variety]
NEW YORK FILM FESTIVAL PREVIEW All of the Oscar-bait you need in one festival. [HuffPost]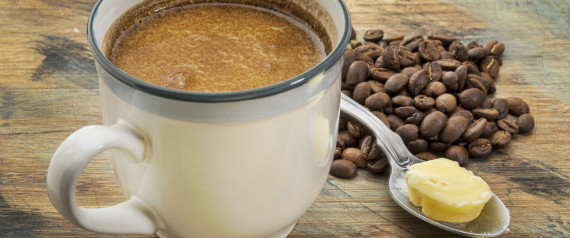 BUTTER IN COFFEE? Before your gag reflex starts, it supposedly "makes for the creamiest, most satisfying cup of coffee you've ever had." [HuffPost]
FORGET SILK ROAD Meet the new player in the illegal drug and guns black market. [Gizmodo]
SMARTPHONES CAN EVALUATE YOUR STATE OF MIND "A team at Dartmouth has developed an app called StudentLife to help predict students' mental health and academic performance based on objective sensor data from smartphones. The study is the first of its kind to use automatic sensing in this way." [New Republic]
ON THE BLOG
SECRETARY OF LABOR: U.S. BEHIND ON PAID LEAVE "It's incomprehensible to me that we're the only industrialized nation without a national paid leave law of any kind. How can we say we're for family values when so many women in the United States have to jeopardize their livelihood to take a few weeks off from work after giving birth? Should a man have to sacrifice his economic security to take care of his sick mother or his wife returning wounded from active duty?" [HuffPost]
BEFORE YOU GO
~ Here's everything we know about Pink Floyd's new album.
~ Will Charlie Sheen return to "Two and Half Men?"
~ Homeland's latest ad campaign "sets off a virtual bomb in your hand."
~ The MLB figured out that their games are a tad too long.
~ Kenan Thompson isn't leaving SNL? Maybe?
~ And this taco truck served tacos with a side of Meth.