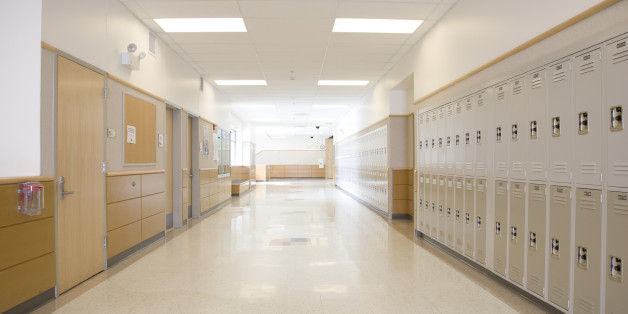 Blanks were fired from guns at an Ohio district's schools this week, as part of a safety exercise to let students know what gunshots sound like.
The blanks were fired in the hallways or school offices of Champion high school and middle school on Monday, reported local outlet WFMJ-TV. No gunshots were fired in areas that could have contained students.
The drill was part of training designed by ALICE Training Institute, an organization that helps schools develop plans for dealing with armed intruders, said the outlet. ALICE stands for Alert, Lockdown, Inform, Counter, Evacuate. School personnel had already received training from ALICE prior to the drill.
Blank gunshots were not fired at the local elementary school, although students participated in other parts of the drill, like barricading classroom doors and practicing emergency exit procedures, said the outlet. Local police officers were also present for the drill.
"Basically, the school district will be running through the procedures included in this training. Afterwards we'll have a meeting and critique the drill and look at what we think worked or what we can change or how it can be improved," Champion police Chief Christopher Redick told Ohio outlet the Tribune Chronicle.
One concerned parent, however, told the outlet that he did not think it was necessary for guns to be shot at school for the training.
"Record a gunshot and play it over the loud speaker," the parent told the outlet.
After the drills were completed, high school student Emily Forrester told the outlet that "[the gunshots] definitely startles you because it's loud, and it's just like a loud pop."
Parenting blogger Lenore Skenazy also wrote that she thought the drill seemed unnecessary.
"Kids are safer than ever before, and schools are just about the safest environments for them," wrote Skenazy in a blog for Reason.com. "Even so, many schools remain fascinated with the idea of holding practice shooting drills, as if learning to deal with an armed intruder is some essential rite of passage for kids."
Champion School District Superintendent Pamela Hood told The Huffington Post that many nearby districts participate in drills with ALICE and that she did not hear of any complaints over the procedure.
"All I received [prior to the drill] was one phone call from a parent and that parent was concerned about the elementary school students hearing blanks," said Hood. "Within 10 minutes we decided to not have any blanks fired in the elementary. "
She noted that local community members seem pleased that the district is taking action to increase school safety.
"The concept of having to do a drill like this is very negative and worrisome," said Hood. "Our parents and community have been very pleased that we're bringing that kind of safety training to Champion."
BEFORE YOU GO
PHOTO GALLERY
School Lunches From Around The World