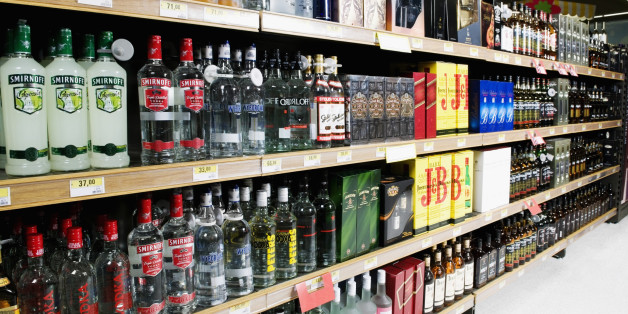 One California city is trying to rein in alcohol abuse among its vulnerable populations, including homeless people, teens and addicts.
Mayor Gary Phillips of San Rafael is using a local store to test if eliminating liquor sold cheaply and in large quantities -- varieties he claims are most popular among homeless customers struggling with substance abuse -- would help stop the prevalence of public drunkenness, an issue spawning complaints among residents downtown. Amman Damani, owner of Colonial Liquors, has agreed to get rid of about six types of alcoholic beverages in the city's efforts to fight the problem, according to Marin News.
"If it's less readily available, it's going to improve the situation considerably," the mayor told the news source, noting that the step is a positive one for all residents, including ones without homes.
Substance abuse plays a major role among people who haven't been able to live in stable housing circumstances, according to the United States Interagency on Homelessness. The organization claims that nearly half of all homeless individuals deal with substance abuse disorders. That figure rises to 70 percent among homeless veterans. The group also points out substance abuse acts as a major barrier when homeless individuals try to access public housing, as many shelters require sobriety from their residents.

San Rafael isn't the first city that has attempted to restrict alcohol consumption among its homeless population. Sioux Falls, South Dakota, banned alcohol in public parks earlier this month because of safety concerns, the Argus Leader reported, and Arlington Heights, Illinois, saw a decrease in crime among its homeless after implementing a ban on single-servings of liquor, the Journal & Topics noted in 2011.
Mayor Phillips said he hopes other stores in San Rafael will follow in Colonial Liquors' footsteps now that a precedent has been set.
BEFORE YOU GO
PHOTO GALLERY
Haunting Photos Of Vets On The Street Underscores Homelessness Issue