This month we can't stop reading a colorfully inventive story from Haruki Murakami, a powerful novel where the survival of hope is at stake, and more.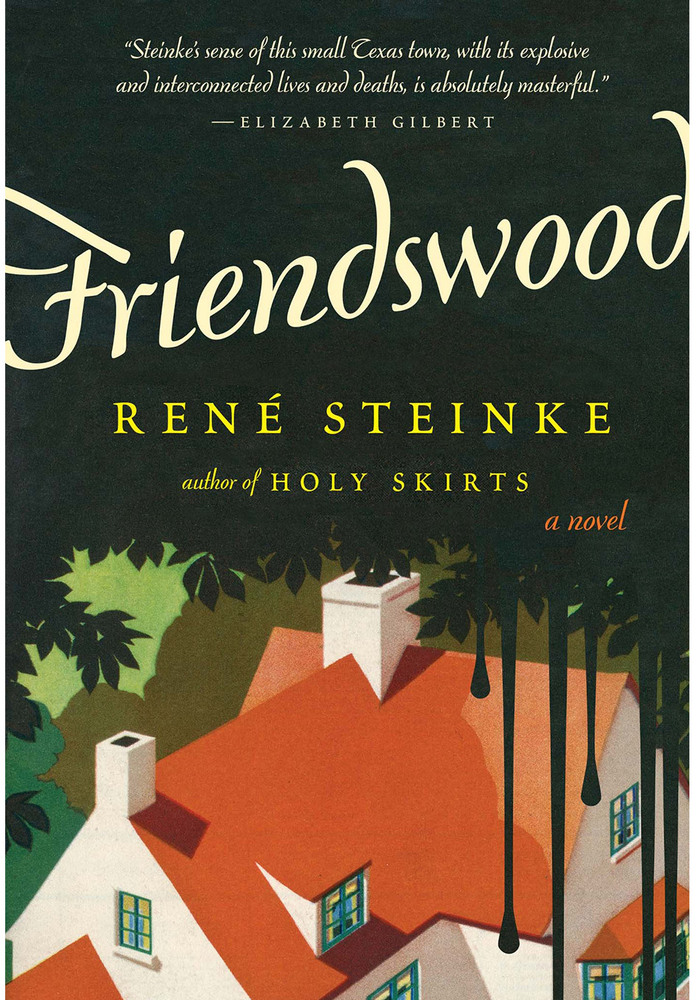 Friendswood
By René Steinke
In Friendswood, René Steinke's masterfully observed third novel, the locals attend Baptist church and high school football games as in any other small, tightly knit coastal Texas town. But behind closed doors, each family lives with the fallout from an ecological disaster that caused some of them to abandon their homes in nearby Rosemont, where toxic sludge seeped into their ball fields and yards "in slick and oily, weird perfect coils," causing painful rashes, stillbirths and cancer.
The characters' attempts to grapple with the legacy of this destruction form the tender and harrowing heart of the story, especially now that a local millionaire is building homes on the contaminated site. After her daughter's death from a rare blood disease, Lee -- a woman who has lost everything, including her former husband, who regularly drunk dials her to rehash the past -- spends her days collecting soil samples in hopes of blocking the new development. In her weary determination there is a grace that keeps her going, even as so many around her wish she would just stop.
How we fail ourselves, how we confront those failures, and how we help one another attempt redemption -- these are the novel's central issues, which grow more urgent as Lee and others turn to violence to advance their cause. The lush, tranquil setting only heightens the characters' inner struggles. Steinke has a painter's eye that turns a backyard pool "doll's eye blue." At sunset, a man's white T-shirt glows "phosphorescent in the dimness, as if he were trying hard not to disappear"; magnolia trees hold up their "white blossoms like lanterns." This is a place you live in as you read, drinking in "a faultless darkness" beyond the streetlights and noticing, as does everyone who passes it, the blue neon motel sign saying -- perhaps pleading -- "STAY."
-- Leigh Newman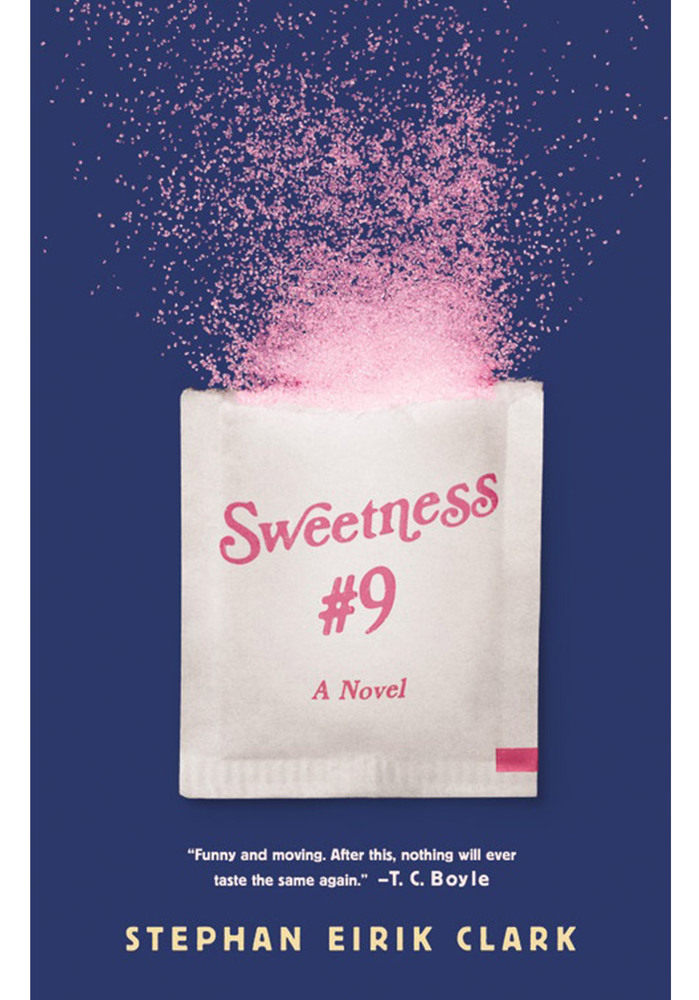 Sweetness #9
By Stephan Eirik Clark
In the opening pages of Sweetness #9, Stephan Eirik Clark's madcap first novel, narrator David Leveraux reveals his phobia: "Monkeys by any name. I feel their presence like a cold finger pressed into the base of the spine...." Which is unfortunate, since David works in a factory where squalling chimps are dosed with artificial flavors to gauge their toxicity. It's 1973, and though the titular sugar substitute's side effects are unknown, David tests it on himself and his wife, Betty. He observes troubling results in the lab but keeps mum, under pressure to win FDA approval for #9. Soon it becomes the nation's most popular sweetener. By 1988, Betty and the couple's two children are behaving oddly -- gaining weight, refusing to use verbs -- and suffering from existential malaise. Plagued by his conscience, David fears that his former company is trying to intimidate him -- struggling in a world where it's awfully hard to tell the artificial from the real.
-- Katie Arnold-Ratliff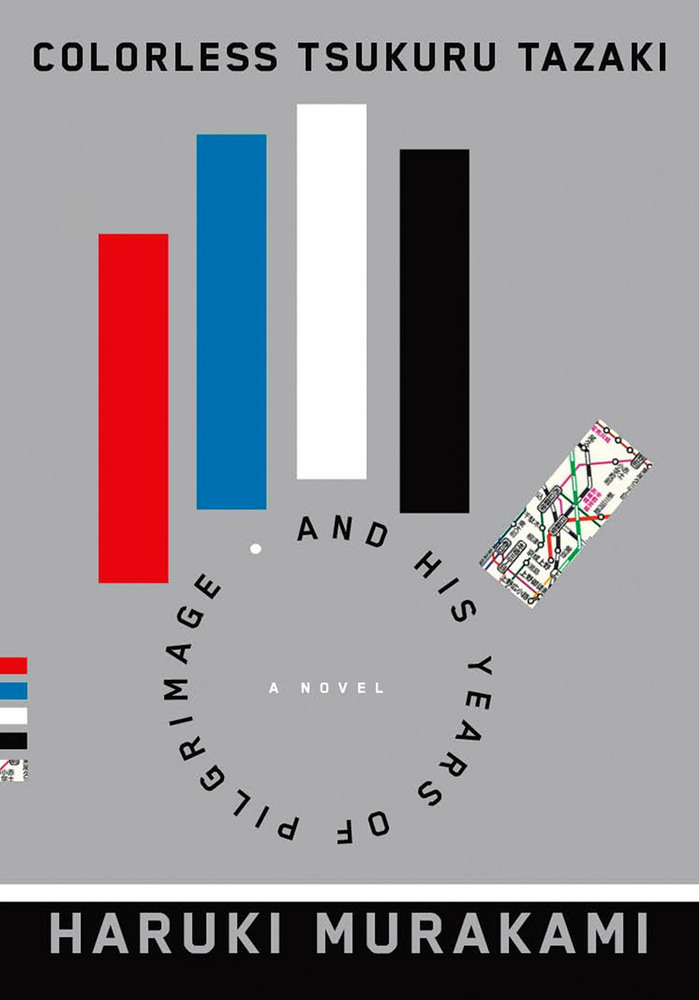 Colorless Tsukuru Tazaki and His Years of Pilgrimage
By Haruki Murakami
An ode to the pleasures of feeling, by a contemporary master.
"You can hide memories, but you can't erase the history that produced them." Such is the mantra of Tsukuru Tazaki, the 36-year-old train station designer at the center of Haruki Murakami's breathtaking 13th novel. An elegant page-turner distinguished by Murakami's trademarks -- bizarre dreams, stories within stories, the telescoping of worlds -- Colorless Tsukuru Tazaki and His Years of Pilgrimage will thrill longtime readers and captivate new ones.
As a high school student, Tsukuru was part of a group of five friends whose bond was unusually close: "The whole convergence was like a lucky but entirely accidental chemical fusion, something that could only happen once." With the exception of Tsukuru, each friend's name contained a color, and these colors became nicknames -- the boys were called Red and Blue, the girls White and Black. Tsukuru, however, "just remained Tsukuru," a name that in Japanese means "to build." When he is banished from the group without explanation during college, he's devastated. Sixteen years later, he remains unable to fully engage with anyone -- in particular, his girlfriend, Sara. Tsukuru the builder has been stripped of his identity and must create himself anew. This is not a love story, but a story about how love stories become possible.
Fans of vintage Murakami will appreciate the novel's tight focus and inventive revisiting of his earlier work. The narration jumps between story lines and time frames with ease; the result is grand, immersing storytelling that plumbs characters' psyches as it enthralls and challenges the reader.
More than ever, Murakami's writing comforts as much as it disconcerts. Memory reverberates in the echo chamber of our lives, reminding us that when it comes to heartbreak, time is fluid. There is no such thing as forgetting. To move ahead, Tsukuru must return to the beginning.
-- Kelly Luce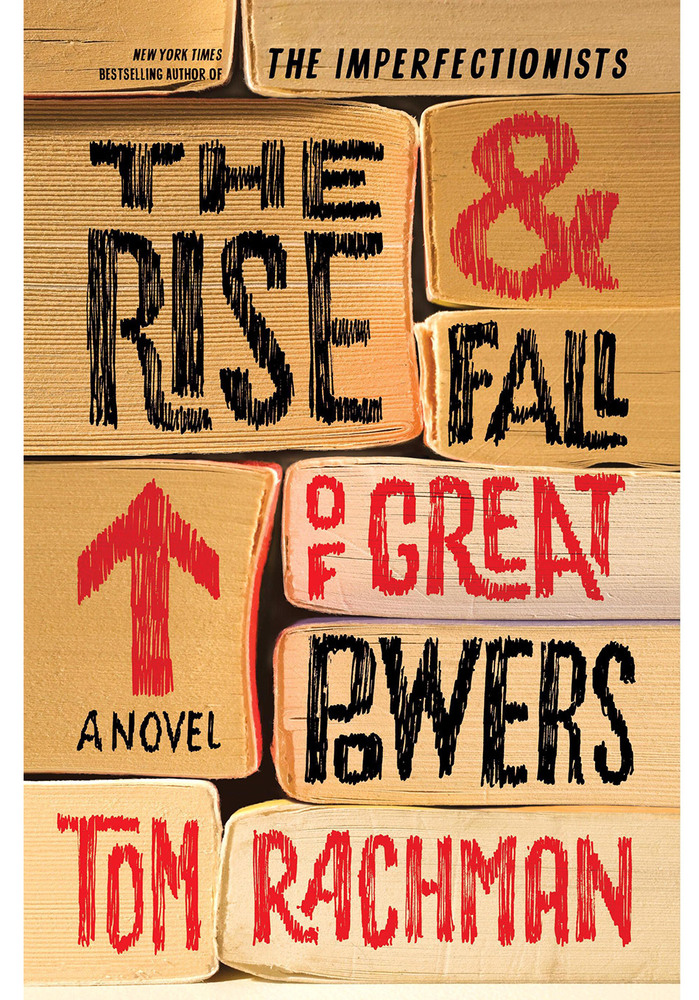 The Rise & Fall of Great Powers
By To
After a helter-skelter childhood stretching from Brooklyn to Bangkok, Tooly Zylberberg receives disorienting news that sends her on a quest to decipher her past. A smart, rollicking novel.
-- Sarah Meyer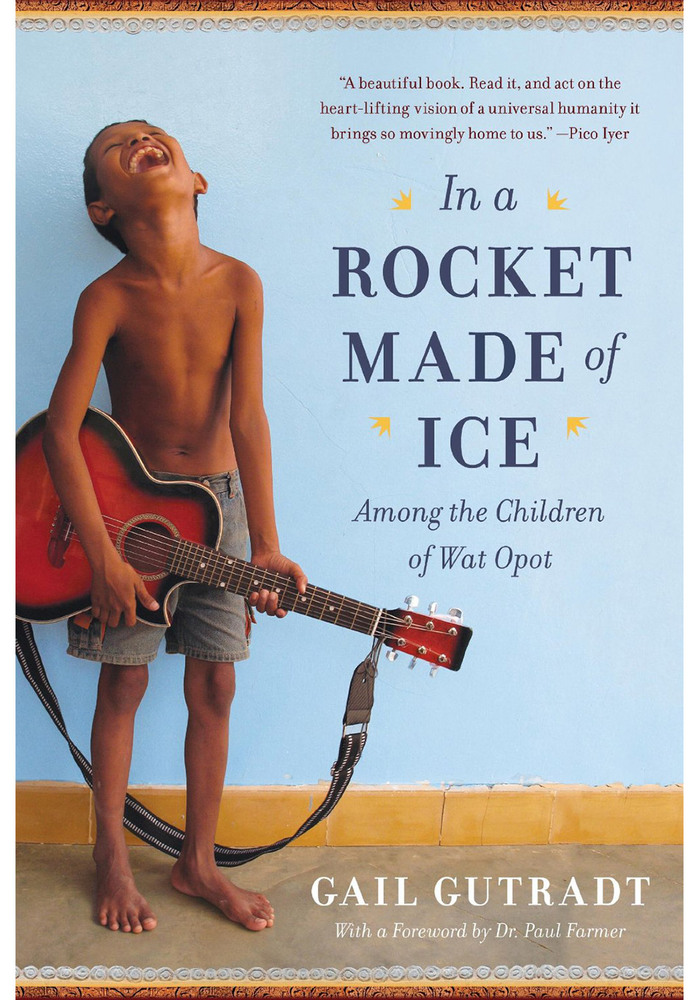 In a Rocket Made of Ice
By Gail Gutra
A wrenching memoir of the time Gail Gutradt spent volunteering at Wat Opot, a residence for Cambodian children and teens living with HIV and AIDS.
-- Sarah Meyer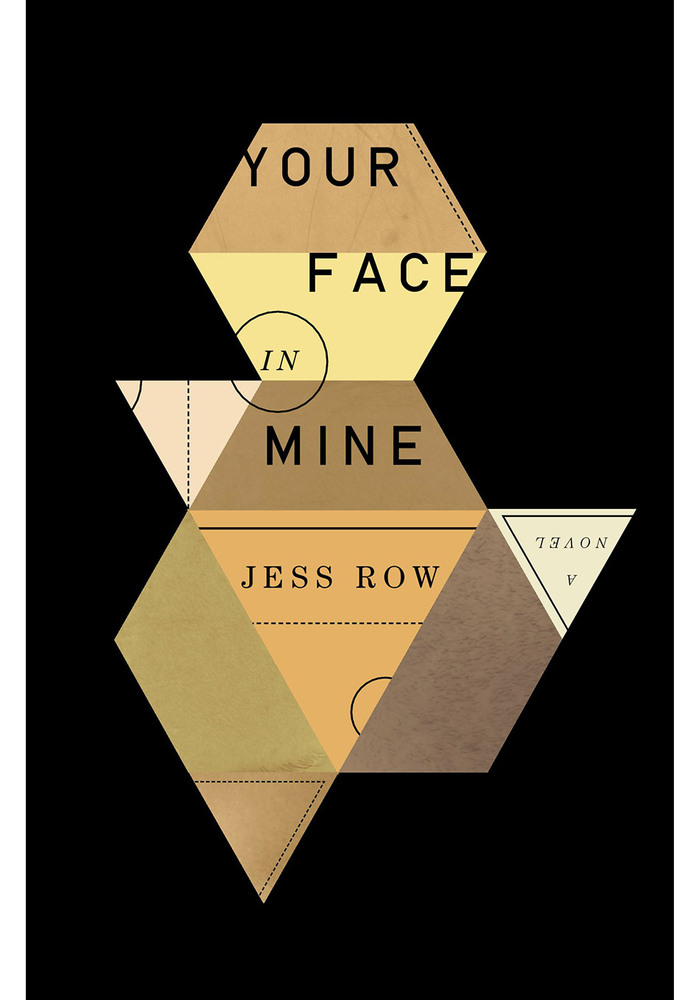 Your Face in Mine
By Jess Row
A philosophical thriller about a former radio host who begins to feel uneasy in his own skin after chronicling his friend's "racial reassignment" procedure.
-- Sarah Meyer
BEFORE YOU GO
PHOTO GALLERY
40 Books To Read Before Turning 40