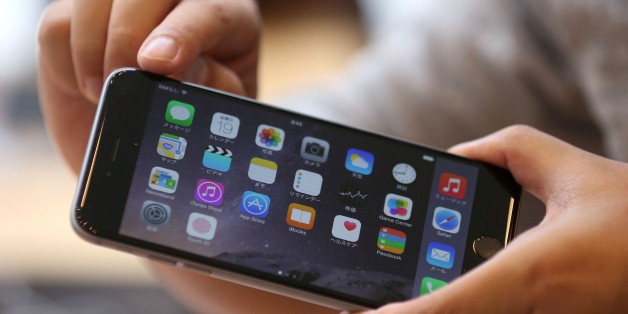 Apple pulled back the latest update to its operating system on Wednesday -- just hours after it had released it -- due to a major bug in the system, according to tech website Recode.
"We have received reports of an issue with the iOS 8.0.1 update," an Apple spokesperson told The Huffington Post. "We are actively investigating these reports and will provide information as quickly as we can. In the meantime we have pulled back the iOS 8.0.1 update."
People who had updated from iOS 8 to iOS 8.0.1 were having problems with Touch ID, the fingerprint identification system, and lost cell service. Or so they said on Twitter.
Do NOT update to iOS 8.0.1 just yet. Many, including myself, are experiencing no cell service, and broken Touch ID. Well done, Apple.

— Howard Pinsky (@IceflowStudios) September 24, 2014
iOS 8.0.1 deleted my wifi settings, broke Touch ID and still says "No Service". I cannot recommend this update.

— Brent Jensen (@BrentDJensen) September 24, 2014
After iOS 8.0.1 update, my iPhone 6 no longer has voice/LTE service, and Touch ID no longer works. #danger #warning

— Kristopher Johnson (@OldManKris) September 24, 2014
Everyone is saying iOS 8.0.1 knocks out cell service. At last, the iPhone is perfect.

— Tim Siedell (@badbanana) September 24, 2014
This is a developing story. Check back for updates.