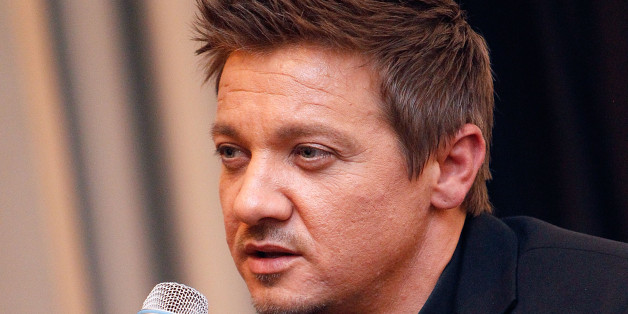 Lately, Jeremy Renner has been sporting a ring on his left hand, and it means exactly what you think it does: He's a married man.
The 43-year-old actor confirmed to Capitol File magazine that he secretly wed girlfriend Sonni Pacheco.
"I have tried to protect my family's privacy, my wife's privacy. I don't need her to get hammered with my life," Renner told the magazine, noting it's the first time he's spoken publicly about his marriage. "Privacy issues are important because I want her to go about her day without being bothered."
"Paps follow me around ... that's fine. But ... I don't like being followed when I'm with my family," Renner said. "I've been talked about a whole lot, because the less I put out there, the less people know, and it makes it interesting, I assume."
Renner and Pacheco have a 1-year-old daughter, Ava Berlin, and Renner acknowledged fatherhood as a remarkable time in his life.
"It's the best thing I have ever done -- doing it later on in life," he said. "By then I achieved a lot of things that I wanted to achieve; I'm so blessed for that. Now I can really spend time with the family."
For more with Jeremy Renner, head over to Capitol File magazine.
BEFORE YOU GO
PHOTO GALLERY
Celebrity News & Photos