Former "GMA" host Joan Lunden has taken another brave step in her fight against breast cancer, appearing bald and stunning on the cover of People magazine.
Check out the cover below: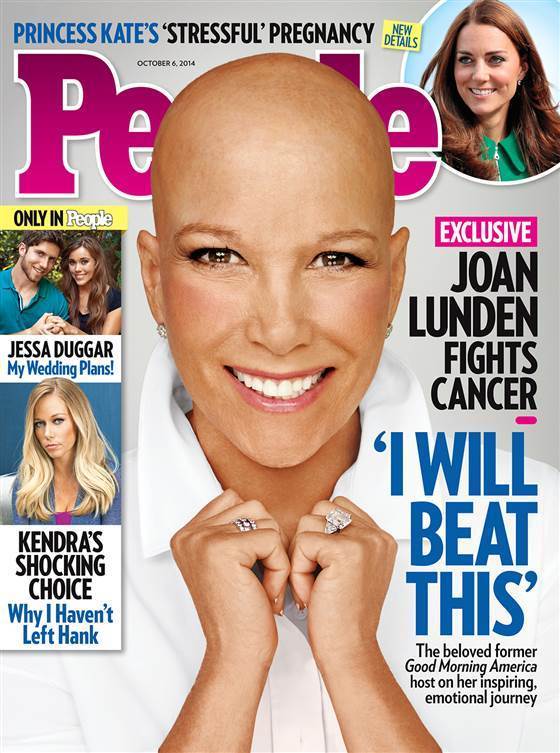 Lunden is getting ready to kick off National Breast Cancer Awareness Month in October. The former "Good Morning America" host revealed on the morning show in June that she was battling breast cancer. She sat and spoke about her diagnosis with "GMA" host Robin Roberts, who has also been treated for breast cancer, along with co-host Amy Robach.
The 64-year-old newswoman has since undergone chemotherapy. On Tuesday, Lunden went into surgery to have the tumor remove, NBC News said.