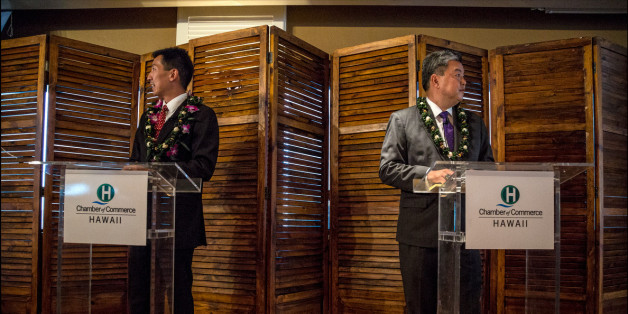 The moderator for the first forum between the 1st Congressional District candidates pointed out that the two candidates have a lot in common: Asian-American men in their 40s, married with young kids, military veterans and centrists in their respective parties.
How, then, to define the differences between Democrat Mark Takai and Republican Charles Djou? asked Hawaii Business magazine editor Steve Petranik.
Djou had an answer: He drives a Honda Civic while Takai drives a Nissan Leaf.
It was a funny line, indicative of the civil and informative exchange that followed between the two.
Read more on www.civilbeat.com