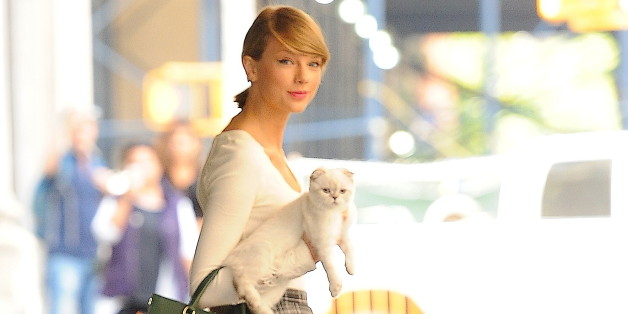 On more than one occasion, Taylor Swift has stepped out of her $20 million fortress Tribeca apartment and onto the streets of New York City, looking vaguely like a Bond villain, clutching her fluffy white cat -- Olivia Benson -- in one arm.
On Tuesday, Gawker wondered, "Where does Taylor Swift take the cat?"
Frankly, it's a question that needed to be asked. And while we don't have concrete answers, we still have a list of possible places Taylor Swift is taking Olivia:
The vet
Lena Dunham's house
ModelFIT
A clandestine cat cafe
Record label meeting
The set of "Law & Order: SVU"
Cat daycare
Drunk brunch
Starbucks for their first Pumpkin Spice Latte of the season
UPDATE: Swift recently explained to "Access Hollywood" why she's been spotted toting Olivia Benson around with her.
"The kitten freaks out about being put in the cat carrier. So I was just like, 'OK, all right, we're gonna just do this! It was like a 10 foot walk from my door to the car," she explained. "What I thought was funny about those pictures is that, like, the cat is looking straight at the cameras."
Still no word on exactly where she's taking the cat.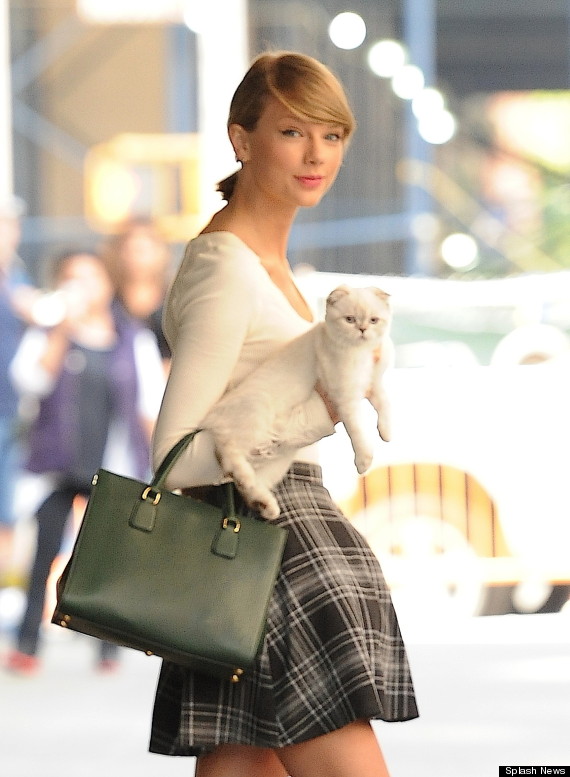 BEFORE YOU GO
PHOTO GALLERY
Taylor Swift