TOP STORIES
AIRSTRIKES TARGET CELL PLANNING TO ATTACK U.S. "American forces took advantage of the airstrikes against the Islamic State extremist group in Syria to try to simultaneously wipe out the leadership of an unrelated cell of veterans of Al Qaeda that the White House said Tuesday was plotting an 'imminent' attack against the United States or Europe." U.S. intelligence officals say the Khorasan Group, as the cell is known, "has gone dark." The number of Syrian refugees pouring into Turkey has risen to 150,000 in less than a week. The offensive has brought together strange bedfellows in the Middle East. Lawmakers and other officials have been largely supportive of the mission, despite the lack of information about the duration of this war. And here's a map of the strikes thus far in Syria. [NYT]
1.4 MILLION COULD BE INFECTED WITH EBOLA

The CDC warned yesterday that over 1.4 million people could be infected with the deadly virus by January if precautionary measures to stem the spread of Ebola were not taken. The virus could then "become endemic, crippling civic life in the affected countries and presenting an ongoing threat of spreading elsewhere." The website 4Chan, infamous for the recent nude celebrity hacks, is convincing people that doctors treating Ebola in West Africa are worshipping the deadly disease. And here's a map of the death toll in West Africa broken down by region. [WaPo]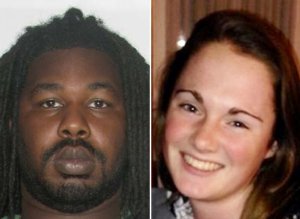 ARREST WARRANT ISSUED FOR SUSPECT IN MISSING UVA CASE "A Charlottesville man who was the last person seen with missing University of Virginia student Hannah Graham has been charged with abducting her, and police said they are actively searching for him. For the first time since Graham, 18, disappeared from the city's Downtown Mall area early Sept. 13, police said they believe Jesse Leroy 'LJ' Matthew Jr., 32, took her against her will." Here's the timeline of Graham's disappearance and the wanted poster for Jesse Leroy Matthew Jr. [WaPo]
FRAUD ON RISE AFTER HOME DEPOT BREACH "A large data breach at Home Depot Inc. has started to trigger fraudulent transactions that are rippling across financial institutions and, in some cases, draining cash from customer bank accounts, according to people familiar with the impact of the hacking attack. The fraudulent transactions are showing up across the U.S. as criminals use stolen card information to buy prepaid cards, electronics and even groceries, these people said." And a new report by the Ponemon Institute says 43% of companies have had security breaches in the past year. [WSJ]
'LOOK OUT BELOW' "About every other day over the past decade, a gas leak in the United States has destroyed property, hurt someone or killed someone, a USA TODAY Network investigation finds. The most destructive blasts have killed at least 135 people, injured 600 and caused $2 billion in damages since 2004." [Story, Image via USA Today]
MORE HOMELESS STUDENTS THAN EVER "The number of homeless students in the United States reached a record high during the 2012-13 school year, according to the latest data from the U.S. Department of Education. The report released Monday shows that homeless children enrolled in public preschool and grades K-12 jumped 8 percent from the previous school year to hit 1,258,182." [HuffPost]
WHAT'S BREWING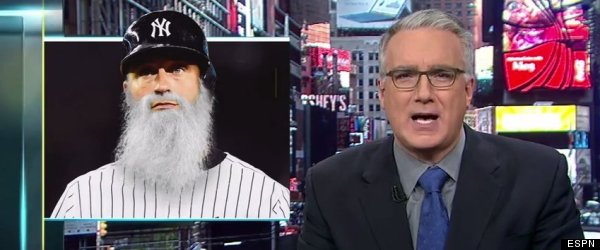 OLBERMANN NOT BUYING JETER FAREWELL TOUR "Tired of the season-long farewell tour for New York Yankees captain Derek Jeter? ESPN's Keith Olbermann has just the segment for you. The ESPN host began his show on Tuesday ripping apart Jeter's legacy." [HuffPost]
WE HAVE A NEW RUST AND MARTY Vince Vaughn was confirmed as Colin Farrell's costar in season 2 of "True Detective," and the funnyman will play a former criminal. [HuffPost]
SONG OF SEPTEMBER Warning: once you hear Kendrick Lamar's new single 'i', there's no going back. [HuffPost]
iPHONE SIX BENDING? "Skinny jeans and the iPhone 6 Plus may be a bad combination. According to reports from some users, Apple's latest offering allegedly bends when carried in pants pockets." Watch video of the new phone bending without THAT much pressure. [WaPo]
MEET THE ROBOT BARTENDER "I, on the other hand, am holding a tiny Manhattan that has been mixed by a robot, dispensed through the phallus of a whimsical fountain fixture. Astonishingly, this has not deterred me from drinking it. It's a little heavy on the bitters. I've come to the DNA Lounge in San Francisco for the Cocktail Robotics Grand Challenge, where homemade robots will prepare cocktails of wildly varying quality to the delight and amazement of a few hundred attendees." [The Daily Dot]
THE EVOLUTION OF WORKOUT CLOTHES "From petticoats to Lululemon." [HuffPost]
TWITTER, TV'S NEWEST SUPPORTING ACTOR "66% of Twitter users say they like to see tweets from official show accounts, [and] 61% prefer those to come from the actors or cast." [Story, Image via Variety]
FALL IS IN THE AIR And so are 80 zillion pumpkin spiced-flavored calorie traps. Here's how to stay fit during the sweater-weather months. [HuffPost]
ON THE BLOG
KOFI ANNAN: TIME TO COMBAT CLIMATE CHANGE "If ever there were a cause which should unite us all, old or young, rich or poor, climate change must be it … The science is clear and tells us that human actions are the dominant cause of climate change in the modern era. However, human action can also reverse this trend. This is within our reach, but only if political and businesses leaders set aside their own narrow interests and show leadership that extends beyond the next electoral cycle or the next shareholder meeting." [HuffPost]
BEFORE YOU GO
~ This theater producer just released the ultimate trove of A-list throwback photos.
~ Leonardo DiCaprio created an Instagram account to promote climate change reform, which is sneakily brilliant.
~ Watch Steven Soderbergh's recut version of "Raiders of the Lost Ark."
~ Being Type-A is hard.
~ Beyonce silenced the Blue Ivy pregnancy conspiracy rumors with home videos in her 'On the Run' tour.
~ Obama learned the hard way that saluting military members with a coffee in hand is not the way to the public's heart.
~ Jail has not treated Phil Spector well.
~ Meet the Suitsy, a zip-up professional onsie.