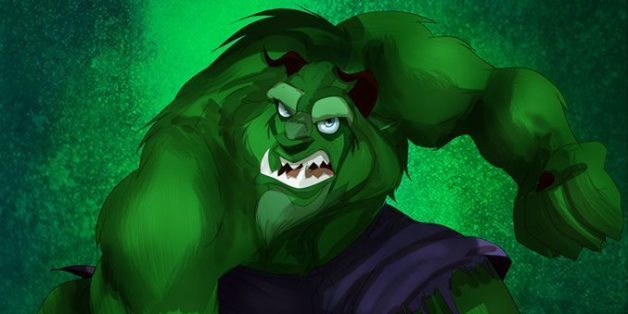 At some point in our lives, we've probably all been some variation of a Disney character for Halloween. Maybe you were a Disney princess or someone from "The Lion King" as a kid (because of course), or you were simply a lazy adult who picked up one of those costumes in a bag and called it a day. But what does the real Disney gang do when they're invited to Mickey Mouse's annual Halloween rager?
Artist Isaiah Stephens sets to answer that question and imagines what Disney characters look like all dressed up for Halloween. Check out Pocahontas as Katniss Everdeen, The Beast as The Hulk, and -- best couple costume alert -- Aladdin and Abu as Ash Ketchum and Pikachu in the gallery below:
PHOTO GALLERY
Disney Characters In Halloween Costumes
Check out more of Stephen's designs here.
BEFORE YOU GO
PHOTO GALLERY
Celebrities Who Look Like Disney Characters