KLM Royal Dutch Airlines took to Instagram on Tuesday to let followers know it will never give away free plane tickets just for following one of its social media accounts.
The airline was forced to do so after a number of now-defunct Instagram accounts -- @klmpromoflights, @klmpromo, @klm_promo -- claimed people could obtain free tickets by simply following them.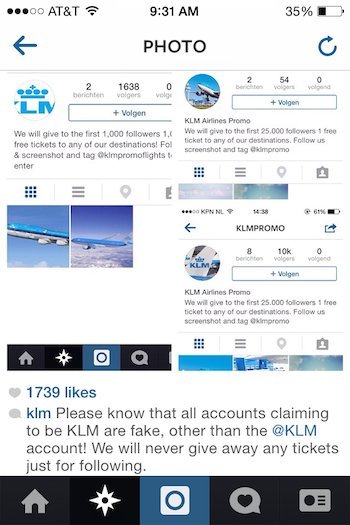 It's unclear why someone created these hoax accounts, but various airlines have run into this issue before. So as most things go on the Internet, if it sounds too good to be true, it probably is.