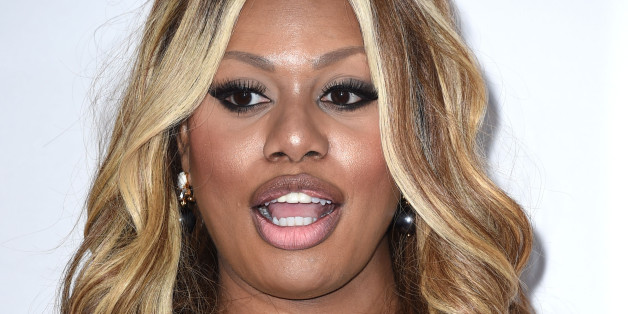 Laverne Cox, a trans activist and actress known for her role on the Netflix show "Orange is the New Black," is not a fan of former Republican presidential candidate Mitt Romney.
Cox made her feelings known with a tweet Thursday, after she and Romney boarded the same plane:
#MittRomney is on the plane with me. #gag

— Laverne Cox (@Lavernecox) September 25, 2014
No word on if Cox was sitting in front of Romney, but if she was, we hope she didn't try to recline.
UPDATE -- 9/26, 8:23 a.m.: Cox clarified her use of the hashtag "#gag," saying it wasn't a negative comment, but one of surprise:
Fyi I have often used the term "I am gagging" colloquially to denote surprise. This is how I meant it here.Maybe it's an lgbt thang

— Laverne Cox (@Lavernecox) September 25, 2014
Also I would be surprised aka "gag" if I were on a flight with any presidential candidate. I did not tweet to disparage him.

— Laverne Cox (@Lavernecox) September 25, 2014
I am sorry if anyone has misread my use of the term "gag" See #4 in link. I don't ever want my social media to be a http://t.co/nXJb7iuEOU

— Laverne Cox (@Lavernecox) September 25, 2014
Where folks attack each other but a place of love, empathy and understanding. I forgot for a second that everyone might not know the queer

— Laverne Cox (@Lavernecox) September 25, 2014
Usage of the term gag. Most of my surprise is that he was flying commercial and not private. That's the truth

— Laverne Cox (@Lavernecox) September 25, 2014
BEFORE YOU GO
PHOTO GALLERY
Laverne Cox's Best Style Moments