When ubiquitous reality star Kim Kardashian posed for Vogue with now-husband Kanye West, it was definitely iconic. Gizmodo writer Matt Novak even suggested that a selfie-centric photo from the shoot was "going to be taught in every media studies course of the next 100 years."
But do the magazine's photos of the über-exposed couple qualify as art?
That's exactly what Phillipines-based multimedia producer Eisen Bernardo seems to be arguing with his series "Mag + Art."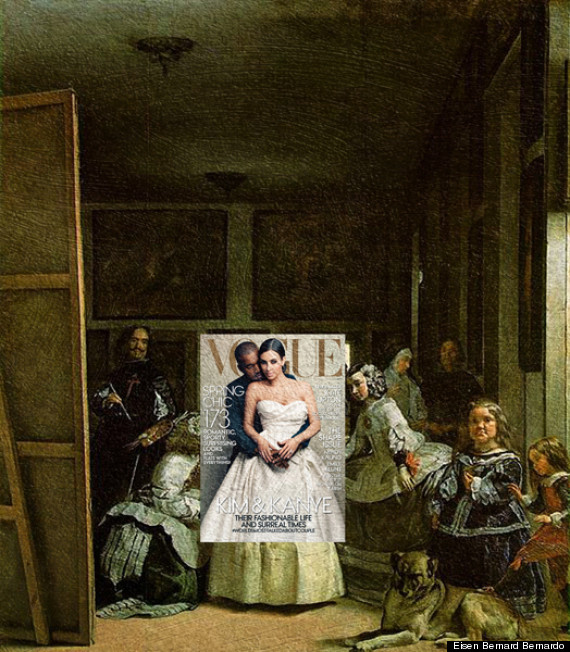 Bernardo photoshops contemporary magazine covers into classic paintings with the aim of challenging how we see contemporary and classic art. Magazines are, he writes in his online portfolio, a "venue of human artistic expression and vehicle of popular culture," not unlike classic paintings were when they were created.
"Maybe in the future," he told Buzzfeed, "these covers can be considered classic art."
Check out Bernardo's reimagined paintings below.
PHOTO GALLERY
Mag + Art by Eisen Bernardo
BEFORE YOU GO
PHOTO GALLERY
If Paintings Could Text