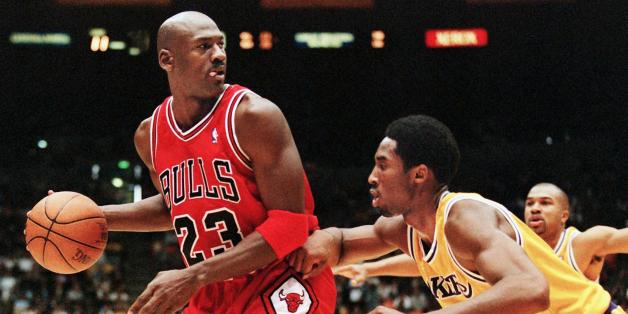 The never-ending MJ vs. Kobe debate rages on, and now someone who coached both of them has added a new wrinkle to it.
Phil Jackson recently sat down for an interview with the New York Post and was asked whether Carmelo Anthony should seek to model his own training regiment on Kobe Bryant's. Jackson dismissed such a notion as largely unreasonable, given how demanding Bryant was of himself. But it's Jackson's comment about Michael Jordan's training habits that has garnered attention on Twitter.
"No one can approach that [level of training]," Jackson said. "I don't expect anybody to be able to model their behavior after that, although Kobe modeled his behavior a lot about Michael Jordan, but he went beyond Michael in his attitude towards training, and I know Mike would probably question me saying that, but he did."
That's an interesting statement from the Zen Master, and a real testament to Bryant's work ethic, given how insatiably competitive Jordan was known to be.
BEFORE YOU GO
PHOTO GALLERY
Kobe Career Highlights