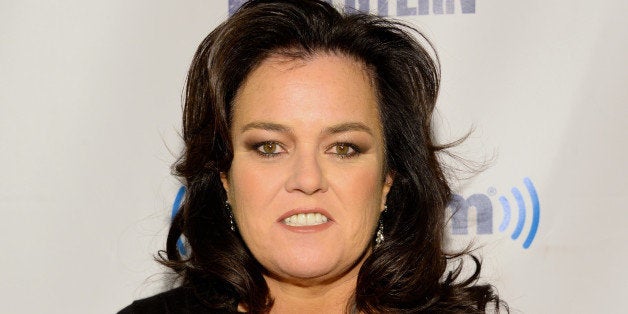 Rosie O'Donnell said Thursday that the harsh comments Donald Trump made about her over the years have been the worst form of bullying she has ever experienced.
O'Donnell, who returned this month as a co-host on "The View," talked to People about her emotional and physical transformation post-weight loss surgery. She told the magazine that of all the criticism she has received, Trump's words hit the hardest.
"Probably the Trump stuff was the most bullying I ever experienced in my life, including as a child," O'Donnell said. "It was national, and it was sanctioned societally. Whether I deserved it is up to your own interpretation."
O'Donnell and Trump have never kept their dislike for one another a private matter, but until now, it felt just like any other media feud between two extremely public figures. In 2006, O'Donnell called Trump a "snake-oil salesman" over his handling of Miss USA Tara Conner. Trump immediately shot back, calling her a "loser" and "nice fat little Rosie."
Trump later began using Twitter to launch attacks on "The View" and publicly slam O'Donnell:
Keeping with the trend, Trump responded to O'Donnell's latest comments on Twitter Thursday:
And it just keeps on going...