TOP STORIES
OBAMA: STOP THE 'CANCER OF VIOLENT EXTREMISM' "The U.S. unleashed a barrage of diplomatic pressure on world leaders gathered in New York, imploring them to join an international coalition against Islamic extremism." More details emerged about the terrorist group the U.S. was targeting in its latest ISIS airstrikes, and Saudi Arabia turned out to be the key to uniting the Arab nation coalition that helped lead the airstrikes. And France confirmed the veracity of the ISIS beheading video of one of its citizens. [WSJ]
EBOLA: HOME DEATHS CENTER OF SPREAD "So many Ebola victims are dying at home because of the severe shortage of treatment centers here in Monrovia, Liberia's capital, that they are infecting family members, neighbors and others in a ballooning circle of contagion." The latest reports indicate the deadly outbreak is calming in Guinea, but accelerating in Sierra Leone. [NYT]

EDUCATION DEPARTMENT ABSOLVES SUSPECT LOAN DEFAULTS "The U.S. Department of Education is turning its back on at least 1,000 borrowers in favor of shielding their former colleges from potentially crippling sanctions that would have resulted from high rates of default on federal student loans. The move, announced late Tuesday and further detailed on Wednesday, concerns an Obama administration decision not to punish as many as 20 schools for loan defaults caused by questionable servicing practices overseen by the Education Department." [HuffPost]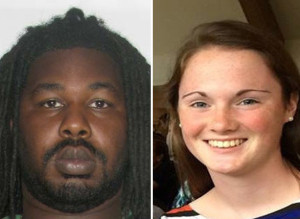 SUSPECTED KIDNAPPER OF UVA STUDENT APPREHENDED Jesse L. "LJ" Matthew Jr., who was wanted on charges of kidnapping with intent to defile missing UVA student Hannah Graham, was found in a makeshift tent in Galveston, Texas yesterday after a national manhunt. [WaPo]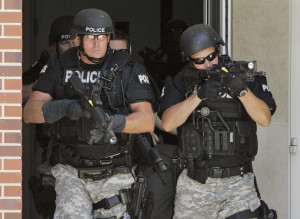 FBI: MASS SHOOTINGS ON RISE According to the FBI, the number of mass shootings is increasing, and these horrific events are often over before SWAT or other specialized units arrive on the scene. [HuffPost]

U.S. TO PAY NAVAJO TRIBE $554 MILLION "The Obama administration has agreed to pay the Navajo Nation a record $554 million to settle longstanding claims by America's largest Indian tribe that its funds and natural resources were mishandled for decades by the U.S. government." [Reuters]

DAVID CAMERON APOLOGIZES FOR SAYING QUEEN 'PURRED' Yes, "purred." [NYT]

WHAT'S BREWING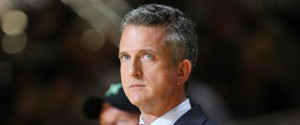 ESPN SUSPENDS BILL SIMMONS "After ESPN's Bill Simmons seemingly dared his employer to punish him after blasting NFL commissioner Roger Goodell on his podcast Monday, ESPN has suspended Bill Simmons for three weeks. Simmons called Goodell a liar in a profane tirade on the B.S. Report, and in a statement, ESPN said that Simmons failed to meet the company's journalistic standards." [USA Today]

GEORGE CLOONEY'S WEDDING IS SATURDAY Amal Alumuddin is reportedly wearing a dress designed by Alexander McQueen's Sarah Burton, who created Kate Middleton's famous wedding dress. [Daily Mail]

MATT DAMON TALKS ROBIN WILLIAMS "Ben and I owe everything to him," Matt Damon told Katie Couric during an interview with Yahoo News. "He said yes to our movie and he got it made. I could never thank him enough. You know, I look around at the life I have and how blessed I feel, and so much of it started with him." [Salon]

GTL = GOING TO LOCKUP Mike Sorrentino, aka "The Situation" from the Jersey Shore, and his brother are being charged with not paying taxes on over $8.9 million dollars. [People]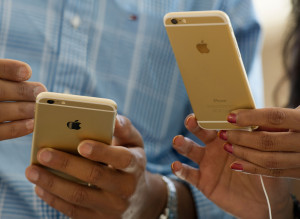 HOPE YOU DIDN'T DOWNLOAD iOS 8 "In a rare move Wednesday, the Cupertino, Calif., electronics maker yanked an update to its latest iPhone, iPad and iPod software hours after making it available. Some owners complained the software had disrupted their phone's ability to make calls and disabled the TouchID fingerprint sensor used to unlock devices." [WSJ]

VINYL SOLD MOST AT URBAN OUTFITTERS "The people buying vinyl, it turns out, are those who grew up with the ability to download music or stream it on Pandora and Spotify." [Buzzfeed]

iPHONE CAMERA'S EVOLUTION Looks like the original iPhone's camera was pretty blurry in retrospect. [Snap Snap Snap]

DEPRESSION: 'NOT ALL IN YOUR HEAD' "Depression touches people differently, making dealing with the condition more of a personal experience than a universal one. Some describe the illness as a dark cloud, while others liken it to being trapped in an empty space. Regardless of how it personally feels, what many people don't know is that the illness can also take a physical toll on the body." [HuffPost]

ON THE BLOG
KUMI NAIDOO: 'CLIMATE CHANGE: WHO IS STOPPING US?' "If rationality and economics were humanity's guide to living on this planet, climate action would no longer need summits. The more successful clean energy solutions get, the more they are cutting into the profit margins of those few powerful companies whose business models depends on continued fossil fuel dependency." [HuffPost]

BEFORE YOU GO
~ Note to daycares everywhere: duct-taping kids to mats is not ok.

~ Christopher Walken and Allison Williams look exactly as you'd imagine they would in the live version of "Peter Pan".

~ Amber Rose is divorcing Wiz Khalifa after only a year of marriage.

~ North West is already sitting front row at Paris fashion week.

~ We're excited for Chris Pratt's SNL turn.

~ Here's how to survive a plane crash.

~ The "Laguna Beach" boys reunited and we feel so OLD.

~ AC/DC confirmed a new album is coming later this fall.