We're entering that time of year when our skin gets so dry. Beauty and style expert Bobbie Thomas says that a good moisturizing rule of thumb is to always apply a night cream, packed with nutrients and antioxidants at night, and then apply a lighter day cream in the morning. If your skin still feels too dry, using a toner or wet washcloth in the morning will remove the residue from your face without washing away the moisturizing benefits from your night cream. Applying a moisturizing primer under your makeup will also keep your skin from feeling chapped -- not to mention that it will keep your makeup in place all day long!
For more of Bobbie's fashion and beauty tips, view the slideshow below:
PHOTO GALLERY
Bobbie Thomas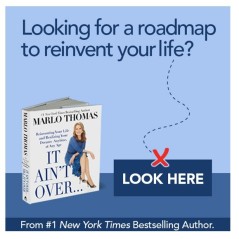 Add Marlo On Facebook:
Follow Marlo on Twitter:
Sign up to receive my email newsletter each week - It will keep you up-to-date on upcoming articles, Mondays with Marlo guests, videos, and more!