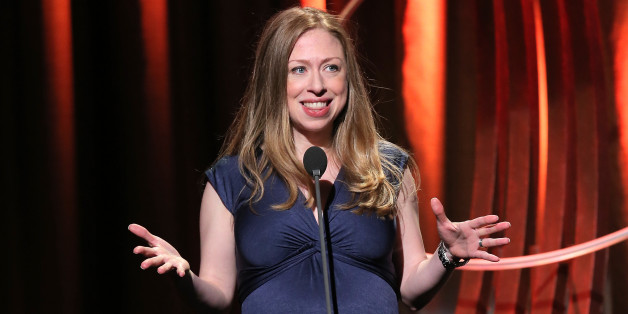 Politics seem to have a way of seeping into even the most unexpected aspects of life -- like baby names. A well-documented 2013 study revealed an interesting divide in the names that Democratic and Republican parents choose for their children. Additionally, political figures throughout history have often been a source of inspiration when it comes to baby names.
We imagine this may well be the case for Chelsea Clinton's baby, whom some are calling "America's Royal Baby." Indeed, the upcoming birth of the first grandchild in the Clinton political dynasty is a big deal. This baby could be the grandchild of the first female President and the first pair of husband-and-wife Presidents of the United States.
As anticipation builds for the birth of Chelsea Clinton's first child with her husband Marc Mezvinsky, people are abuzz with speculation (and unsolicited advice) about the name. A Politico piece suggested that the couple aid grandma-to-be Hillary in her likely presidential campaign by picking one of the most popular names in Iowa and New Hampshire. The Washington Post recommends that they take it a step further and look into which baby names will be most appealing in 2016. Looking at the names of presidential children and grandchildren, there's a smattering of traditional names like John, James, Margaret and Sarah, along with more unique choices like Hugo, Tatiana, Minnewa, Haven and Noelle.
Laura Wattenberg, otherwise known as "The Baby Name Wizard," doesn't think politics will necessarily influence Chelsea Clinton's child's name. "There used to be a big trend of naming babies after political leaders, but that's changed over time," she told The Huffington Post. Wattenberg noted that many people throughout history named their children after U.S. presidents, but that recent presidents have far fewer namesakes. "Parents are trying to avoid politics, but they still get influenced by names in the news," she stated, using Hillary Clinton as an example. "When she was a candidate's wife, she caused a huge spike in the name Hillary, but as soon as she started making policy, people abandoned her name in droves."
Although politics -- and therefore political names -- are built into Chelsea Clinton's family, this might be irrelevant as fewer parents today are giving their babies names from their family trees. "Names have become much more of an emblem of fashion than connection to family," Wattenberg noted.
We can't know for sure what the already-famous Clinton grandbaby will be named, but if the family does end up going the now less-traveled political name route, we have a few guesses. We've divided our list into traditionally male and female names, but that said, we can't imagine a baby more fit to receive a gender-bending name than the grandchild of the potential first female President.
Boy Names
John It's a common name, but it's also a very strong one, especially in politics. John was the first name of Presidents Adams, Quincy Adams, Tyler, Coolidge and Kennedy. As in the latter case, the name is amenable to nicknames like Jack.
Jefferson
This patriotic name is not only a nod to Declaration of Independence author and third U.S. President Thomas Jefferson, but it's also Bill Clinton's middle name.
William
Political children and grandchildren are often named for their famous relatives. It would not be terribly surprising for Chelsea Clinton to name her baby after her father Bill. Presidents McKinley, Taft and Harrison were also named William.
Fitzgerald
The F in JFK is a big name in the Kennedy family, and it sounds so politically strong that the creators of the hit TV show "Scandal" chose to name their President Fitzgerald.
Carter Democratic President Jimmy Carter's surname not only carries political weight, but it has also spiked in popularity as a baby name in recent years.
James
James is the most common name for U.S. Presidents, with Madison, Monroe, Polk, Buchanan, Garfield and Carter. Accordingly, it is also very popular for POTUS children and grandchildren.
Clinton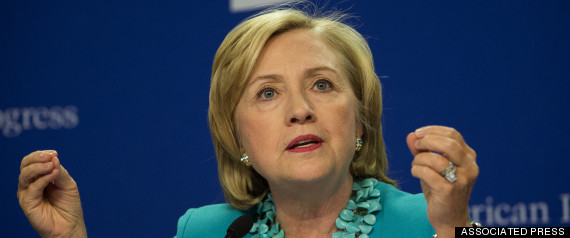 It's not uncommon for mothers to name their children after their maiden names, and Clinton is certainly a powerful one.
Girl Names
Eleanor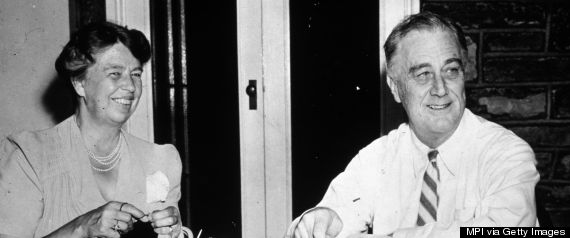 Eleanor Roosevelt was not only the longest-serving First Lady of the United States, but she was also widely admired for her human rights work. Her name carries a lot of weight in the U.S. today.
Sarah
Multiple presidential grandchildren and First Ladies have been named Sarah -- though a certain infamous vice presidential candidate may make this name a less desirable choice for the Clinton grandchild.
Jacqueline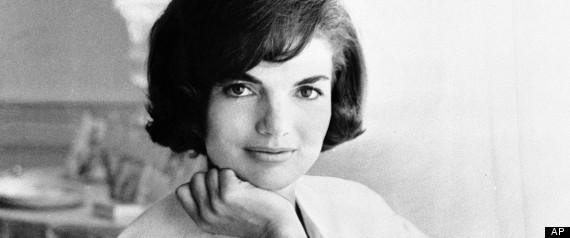 A political and cultural icon, Jacqueline Kennedy's name has inspired many American parents with daughters.
Margaret
Thatcher put the name Margaret on the global political map, and it's a name that crops up frequently on the list of Presidents' wives, daughters, and granddaughters.
Michelle As others have pointed out, there are many powerful Michelles in politics today.
Elizabeth
This timeless name belongs to one of the longest-serving British monarchs, and is also the name of American female political figures like Senator Warren, First Ladies Monroe, Truman and Ford, and many daughters and granddaughters of former presidents.
Abigail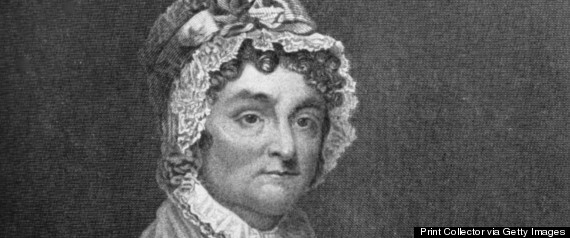 There's a special place in many women's hearts for Abigail Adams, whose famous "Remember the Ladies" letter is one of the earliest manifestations of the fight for women's rights in the United States.
Like Us On Facebook |

Follow Us On Twitter |

Contact HuffPost Parents
BEFORE YOU GO
PHOTO GALLERY
Inspiration Behind Celebrity Baby Name Choices