U.S. Attorney General Eric Holder announced his resignation Thursday, saying he would step down from the role he's held since 2009 as soon as his successor can be confirmed.
While President Barack Obama has yet to choose someone to follow in Holder's footsteps, a few names are already being thrown around as potential options. Below, a look at some of the people being mentioned, from the serious contenders to the long shots:
Solicitor General Donald Verrilli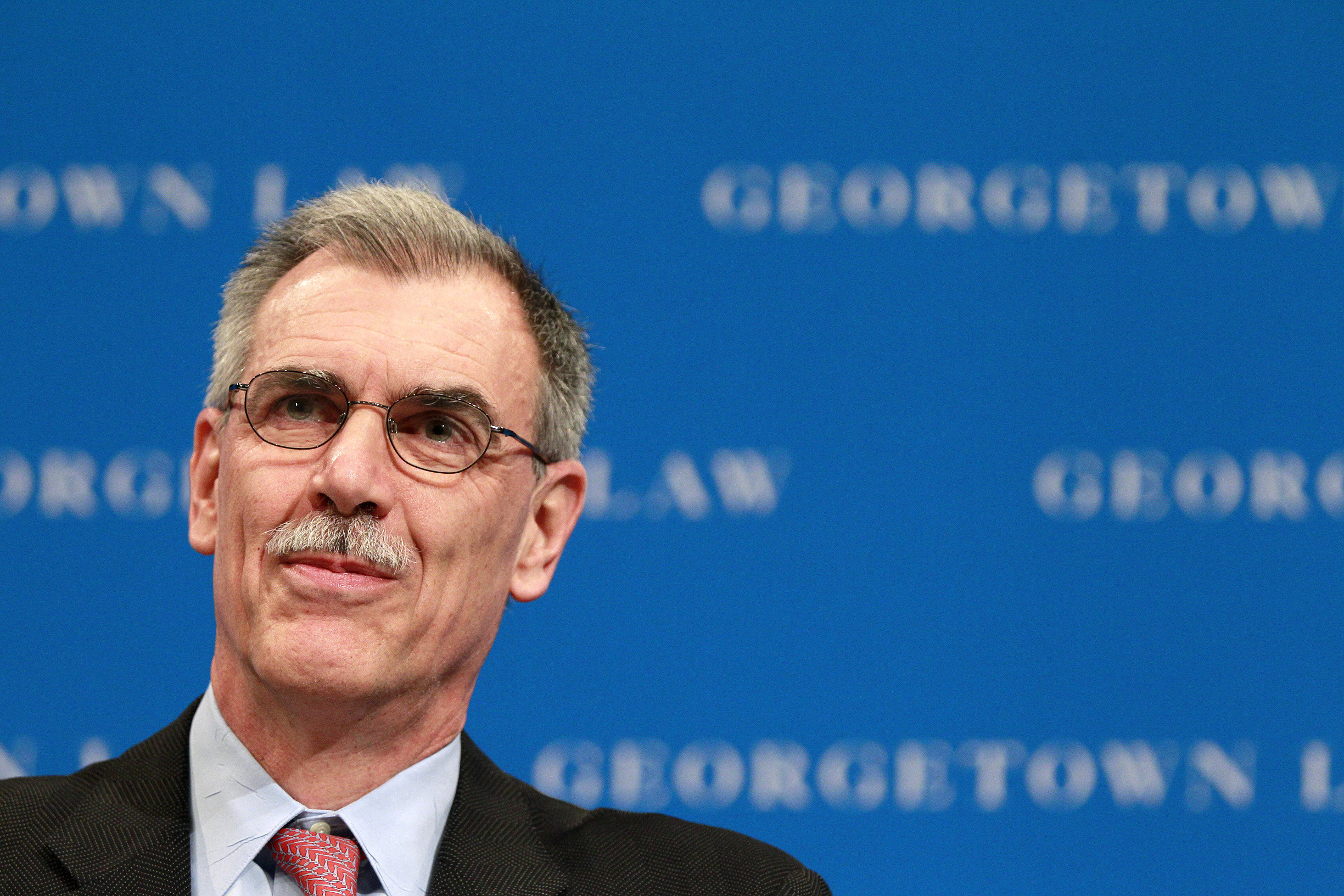 (Haraz N. Ghanbari/AP Photo)
Sources have told NPR and Yahoo News that Solicitor General Donald Verrilli is the leading candidate to replace Holder. Verrilli has been the solicitor general since 2011, when he succeeded Elena Kagan, who became a Supreme Court justice.
Verrilli is widely known for defending the Affordable Care Act before the Supreme Court in 2012. Though he was criticized for his Obamacare defense, the Supreme Court largely upheld the law, earning Verrilli praise from Obama.
Labor Secretary Tom Perez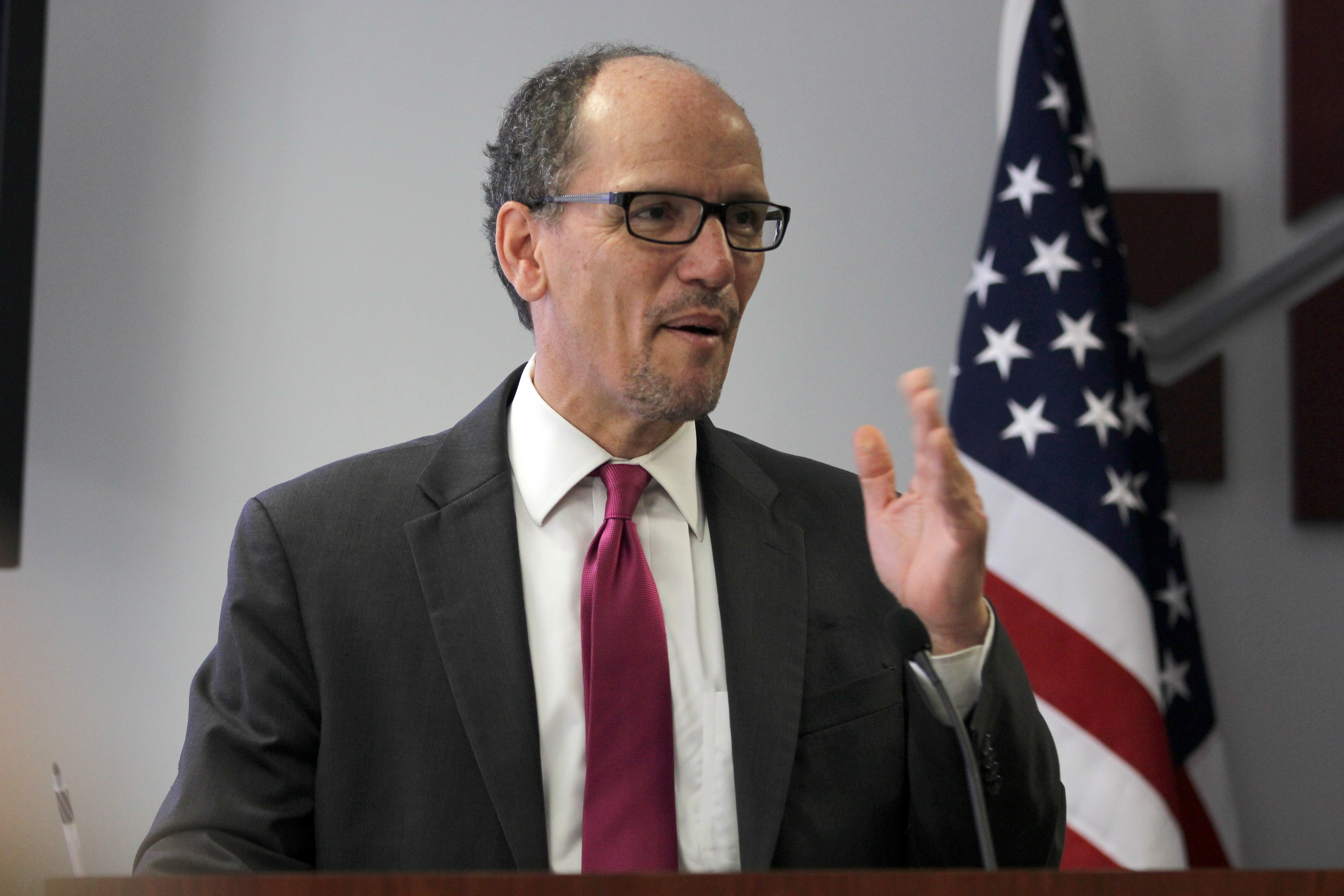 (Connor Radnovich/AP Photo)
Labor Secretary Tom Perez, who formerly served as the assistant attorney general for the Civil Rights Division of the Justice Department, is also being considered to be the next attorney general, sources told BuzzFeed. Perez was confirmed as labor secretary in 2013 by a divided Senate, with many Republicans claiming he had selectively enforced laws and was too liberal.
Perez told HuffPost he was "stunned" at the news of Holder's resignation, saying he had hoped they'd "turn off the lights together on Jan. 20, 2017."
"I thought that he had reached a point where he was going to stay until the end," Perez told HuffPost, noting he believes Holder is stepping down at the "top of his game."
Deputy Attorney General James Cole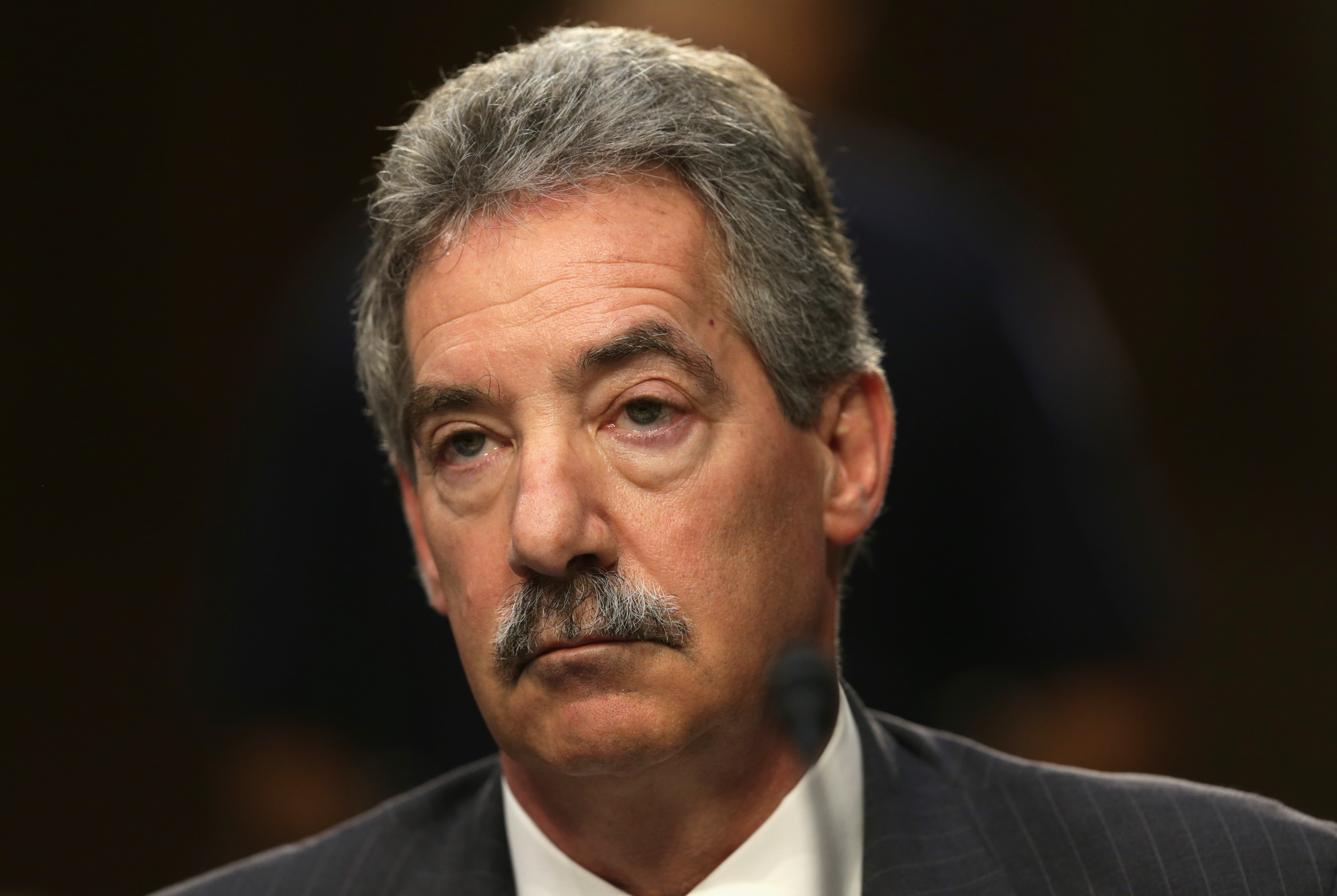 (Alex Wong/Getty Images)
As the number two official at the Justice Department, James Cole seems like a natural choice who would be able to hit the ground running. Cole has a long-term friendship with Holder, has served as deputy attorney general since December 2010, and was confirmed into the position in 2011.
Some potential political snags: Cole authorized the seizure of Associated Press reporters' phone records and his work as a monitor for AIG came under close scrutiny during his confirmation process for deputy attorney general. Cole previously served as deputy chief of the DOJ's Public Integrity Section and as special counsel to the House Ethics Committee when it investigated then-House Speaker Newt Gingrich.
Former White House Counsel Kathryn Ruemmler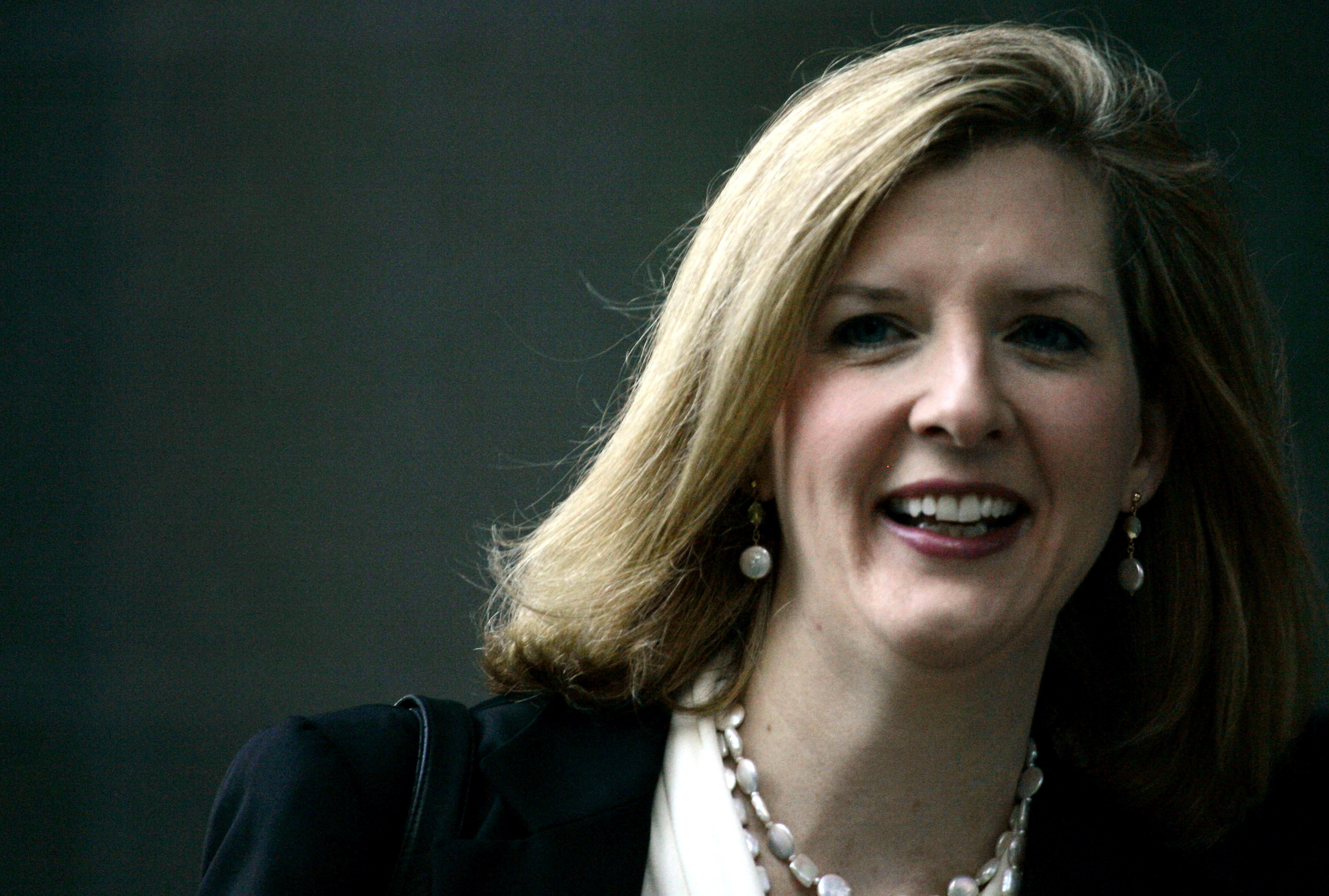 (Pat Sullivan/AP Photo)
Kathryn Ruemmler, whom Obama appointed White House counsel in 2011, left that position earlier this year after becoming the longest-serving counsel in this administration. Ruemmler previously served in the Justice Department as the Deputy Attorney General's primary adviser.
U.S. Attorney Preet Bharara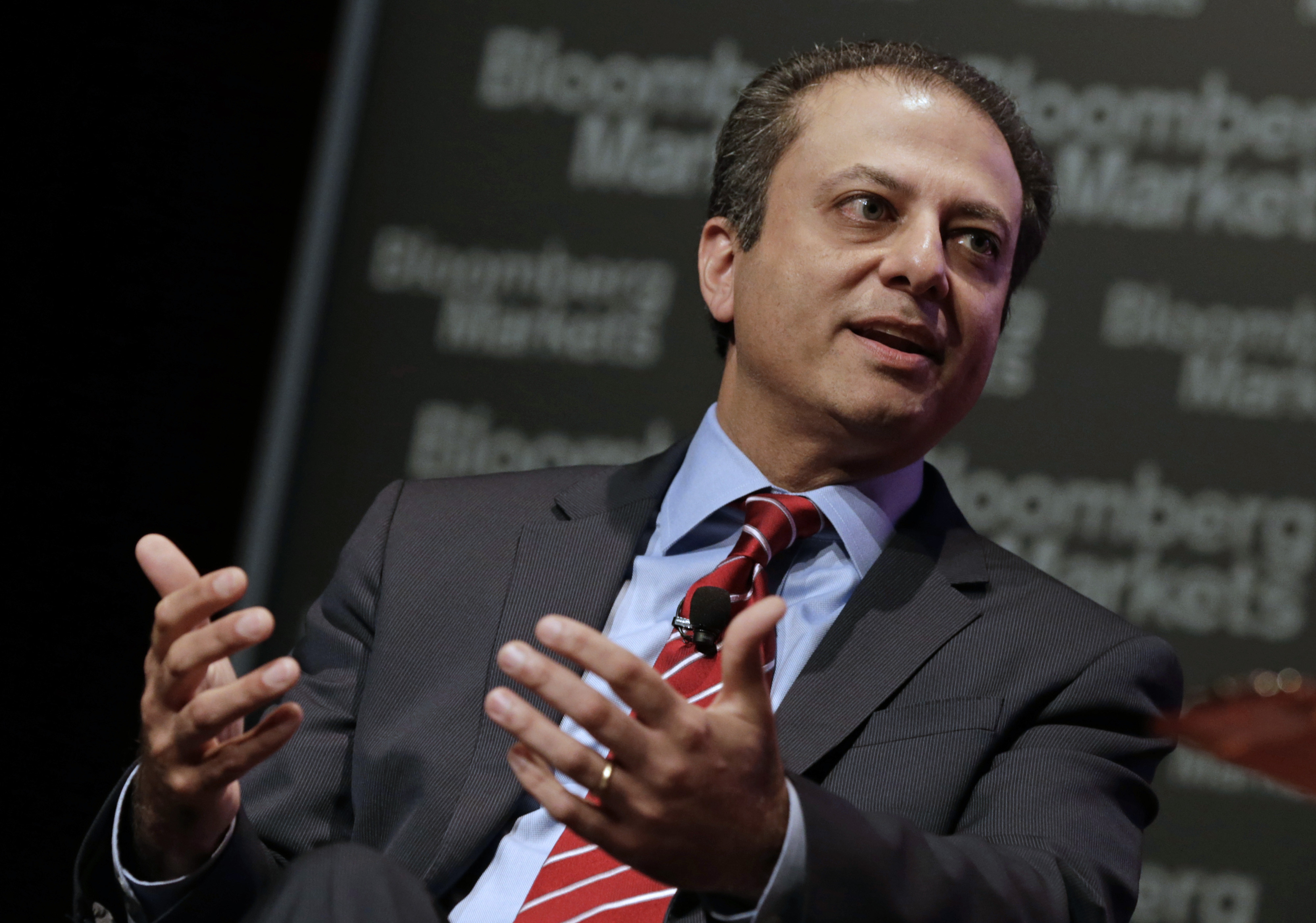 (Peter Foley/Bloomberg via Getty Images)
Preet Bharara is currently the U.S. attorney for the Southern District of New York, a position he's held since 2009. The New York Times profiled Bharara in August, detailing his impressive job history:
Mr. Bharara's tenure has touched on many of the biggest story lines in New York: sweeping civil rights violations at the Rikers Island jail complex. Gang violence and cyberattacks. The terrorism conviction of Osama bin Laden's son-in-law.

On Wall Street, Mr. Bharara secured an 85-to-1 record in pursuit of insider trading. He also obtained an indictment against Switzerland's oldest private bank and helped extract a guilty plea from a giant French financial institution.

In Albany, Mr. Bharara has found another generous target: He has convicted more than a dozen lawmakers on corruption charges.
U.S. Attorney Jenny Durkan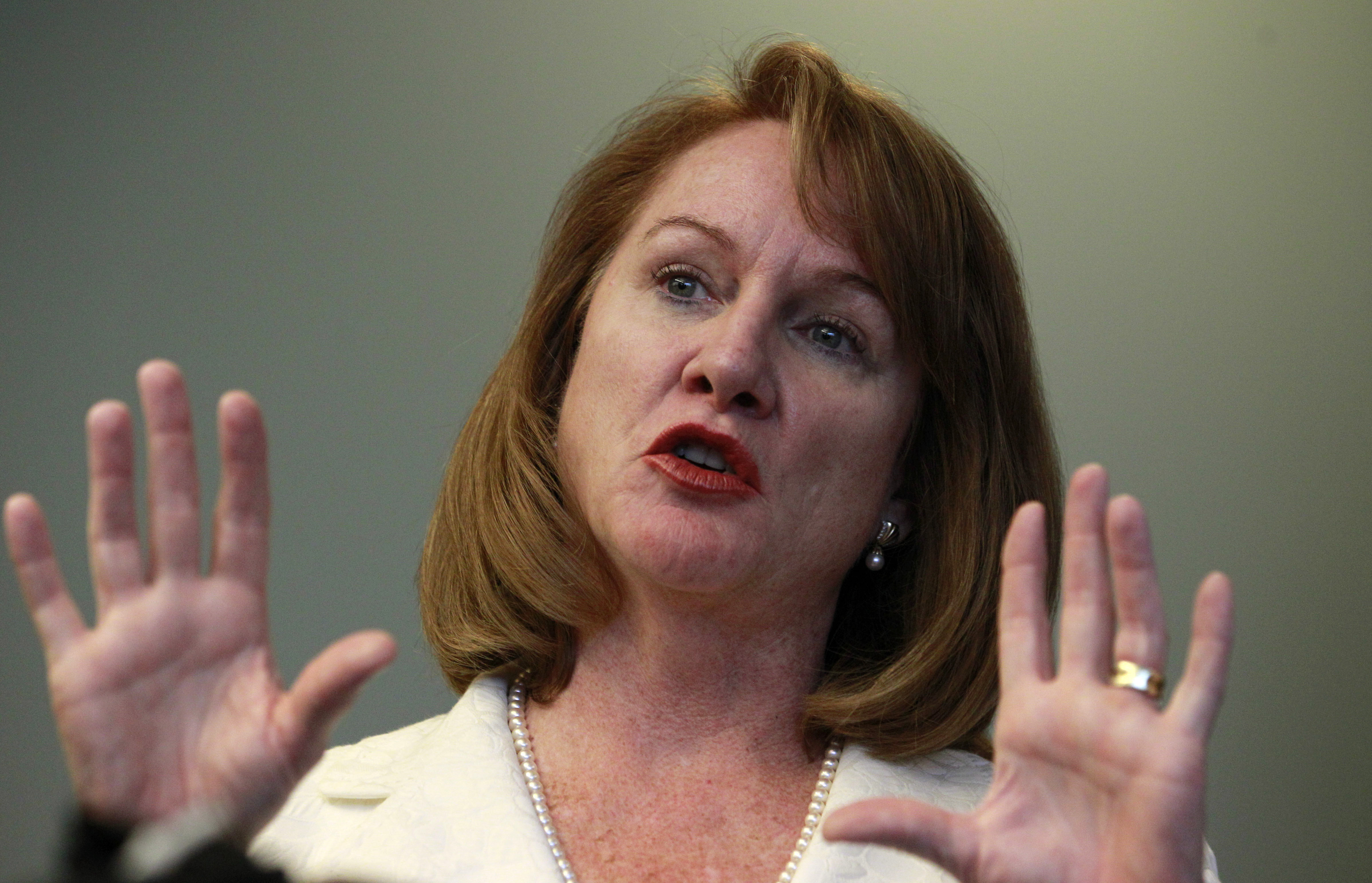 (Elaine Thompson/AP Photo)
BuzzFeed reports that some in Washington are pushing for Jenny Durkan, the U.S. attorney for the Western District of Washington, to replace Holder. Durkan would be the first out LGBT person in a Cabinet role if she became attorney general.
Earlier this month, Durkan announced she would step down from her current post at the end of September. She has stayed in the role longer than expected, telling The Seattle Times she had only expected to stick around for Obama's first term.
University of California System President Janet Napolitano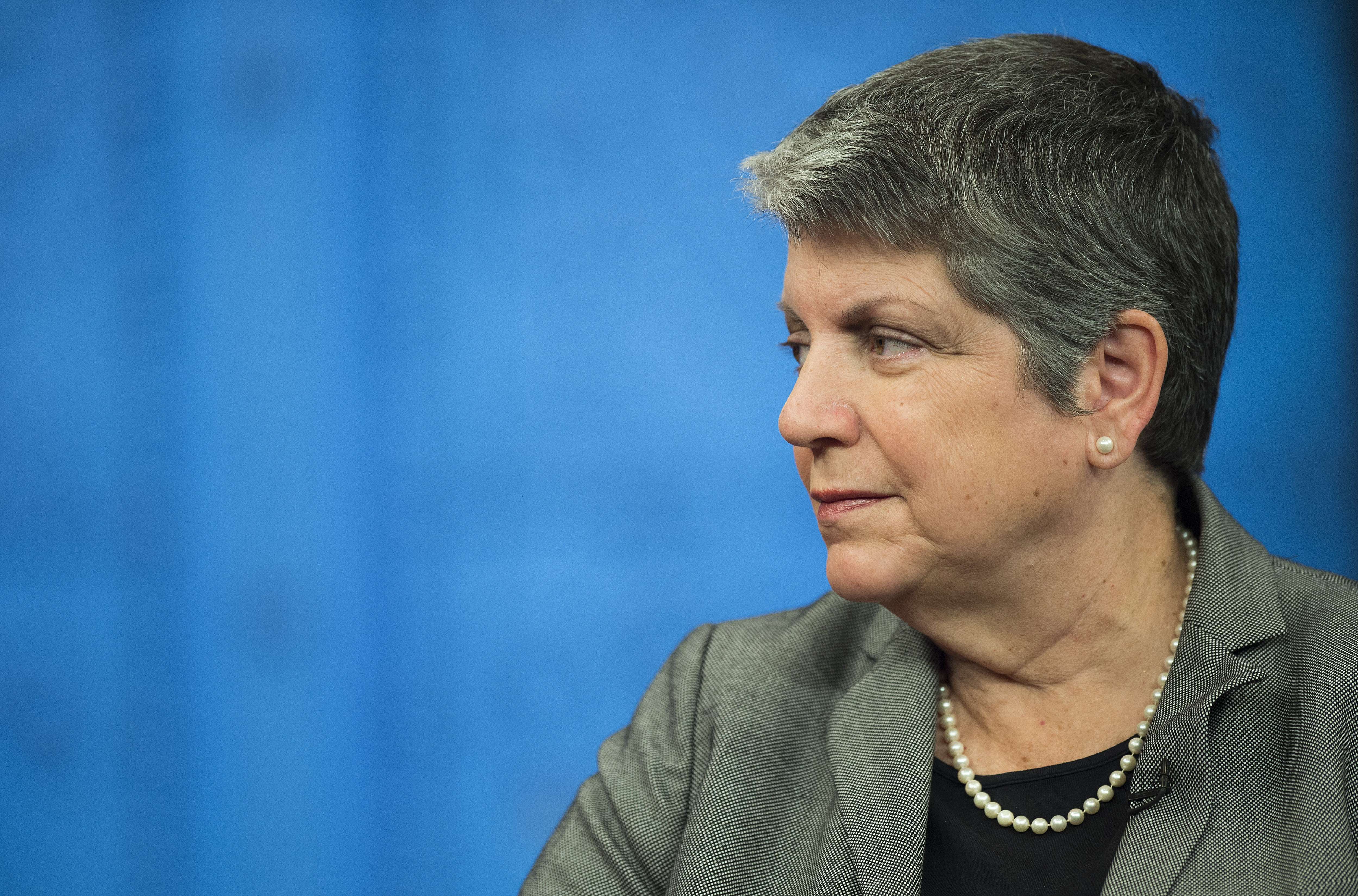 (Jim Watson/AFP/Getty Images)
Janet Napolitano, currently the president of the University of California system, has been mentioned as a possible successor to Holder. Obama appointed Napolitano as his first secretary of homeland security after she spent six years as governor of Arizona. Napolitano also served as U.S. attorney for Arizona under President Bill Clinton.
Despite rumors that Napolitano was under consideration as a potential U.S. attorney general, a former law partner of hers, Andrew Gordon, told Arizona Central he doubted she'd take the job.
"I would be surprised," Gordon said. "She's new at the University of California. She loves her job. She finds it very challenging. She finds it really interesting. I haven't spoken to her, but I would be very surprised."
FBI Director James Comey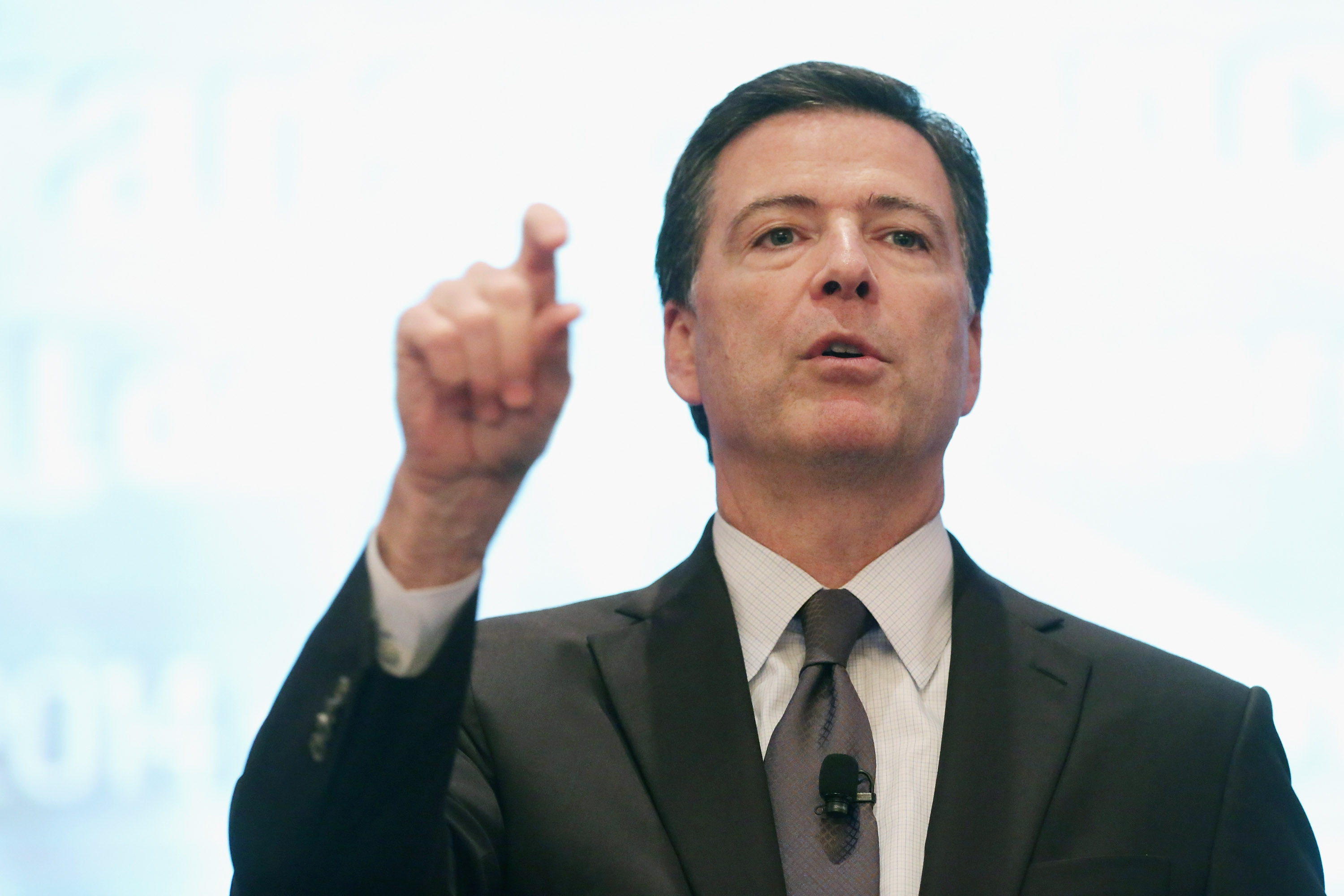 (Chip Somodevilla/Getty Images)
James Comey has been FBI director for just over a year, and has nearly nine years left in his 10-year term, so it would be tough to imagine that the former Bush administration official would already want to step down. Nonetheless, he was asked on Thursday at a briefing at FBI headquarters about speculation that he was on a shortlist of possible nominees, just after news emerged of Holder's announcement.
"How do I, what are those weird political answers people give? No, no, no. I love this job," Comey said. "What I love about this job is that I'm going to be here — assuming that I live through the experience — another eight years and 50 weeks. I don't want to do anything else, no one has asked me about doing anything else, and I'm highly confident that I'm not going to do anything else."
Comey, a Republican who won praise for his independence when he served as deputy attorney general during the first term of the Bush administration, previously served as a federal prosecutor in both the Eastern District of Virginia and the Southern District of New York, where he would go on to serve as U.S. attorney.
U.S. Attorney Loretta Lynch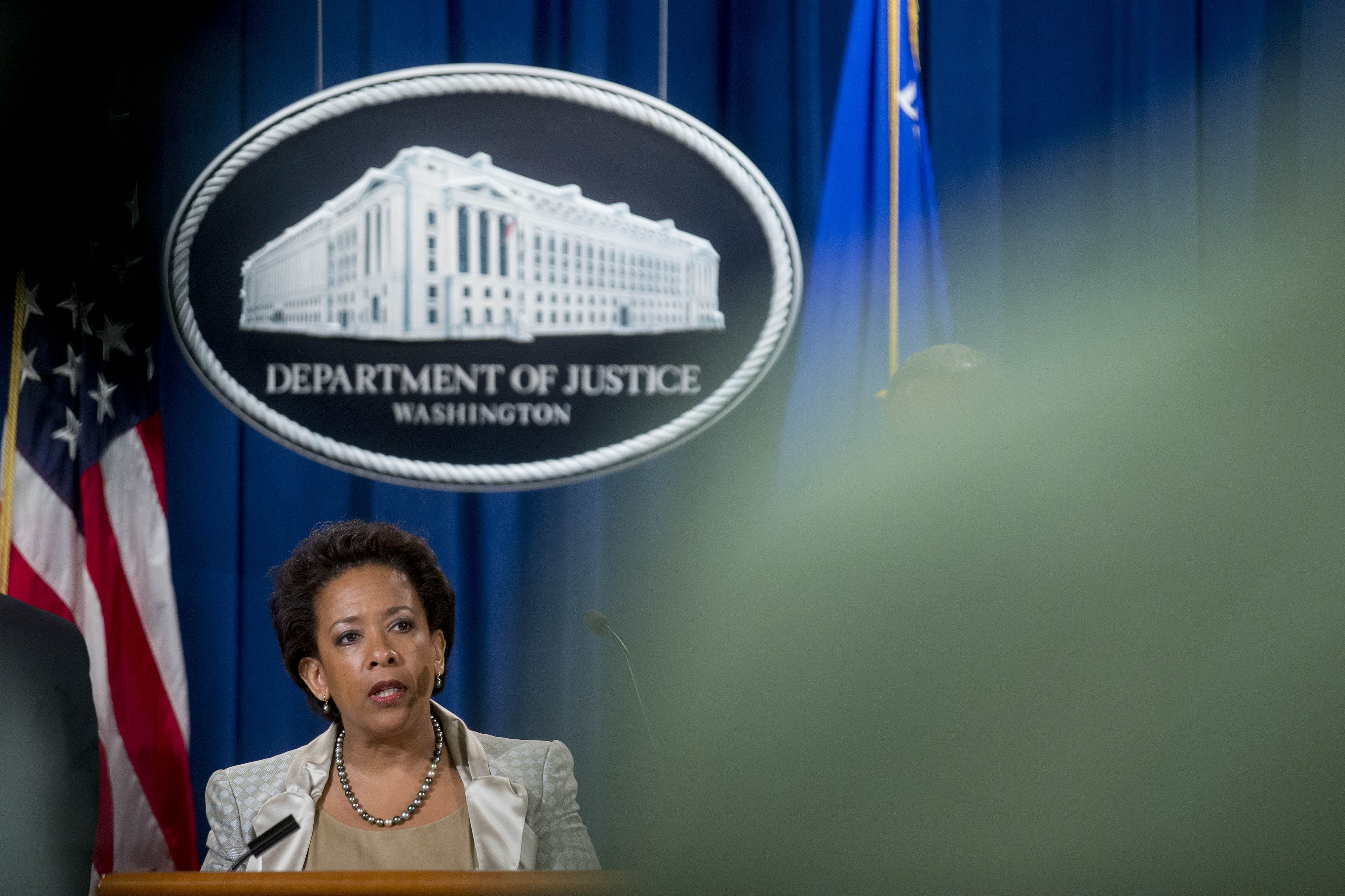 (Andrew Harrer/Bloomberg via Getty Images)
Loretta Lynch, the current U.S. attorney for the Eastern District of New York, has been floated as a potential Holder successor. Lynch, who would be the first African-American female to hold the nation's top law enforcement job if she were nominated and confirmed, previously served as U.S. attorney for the Eastern District of New York during the Clinton administration. The North Carolina native is currently overseeing the prosecution of Rep. Michael Grimm (R-N.Y.).
People Who've Bowed Out...
Sen. Sheldon Whitehouse (D-R.I.)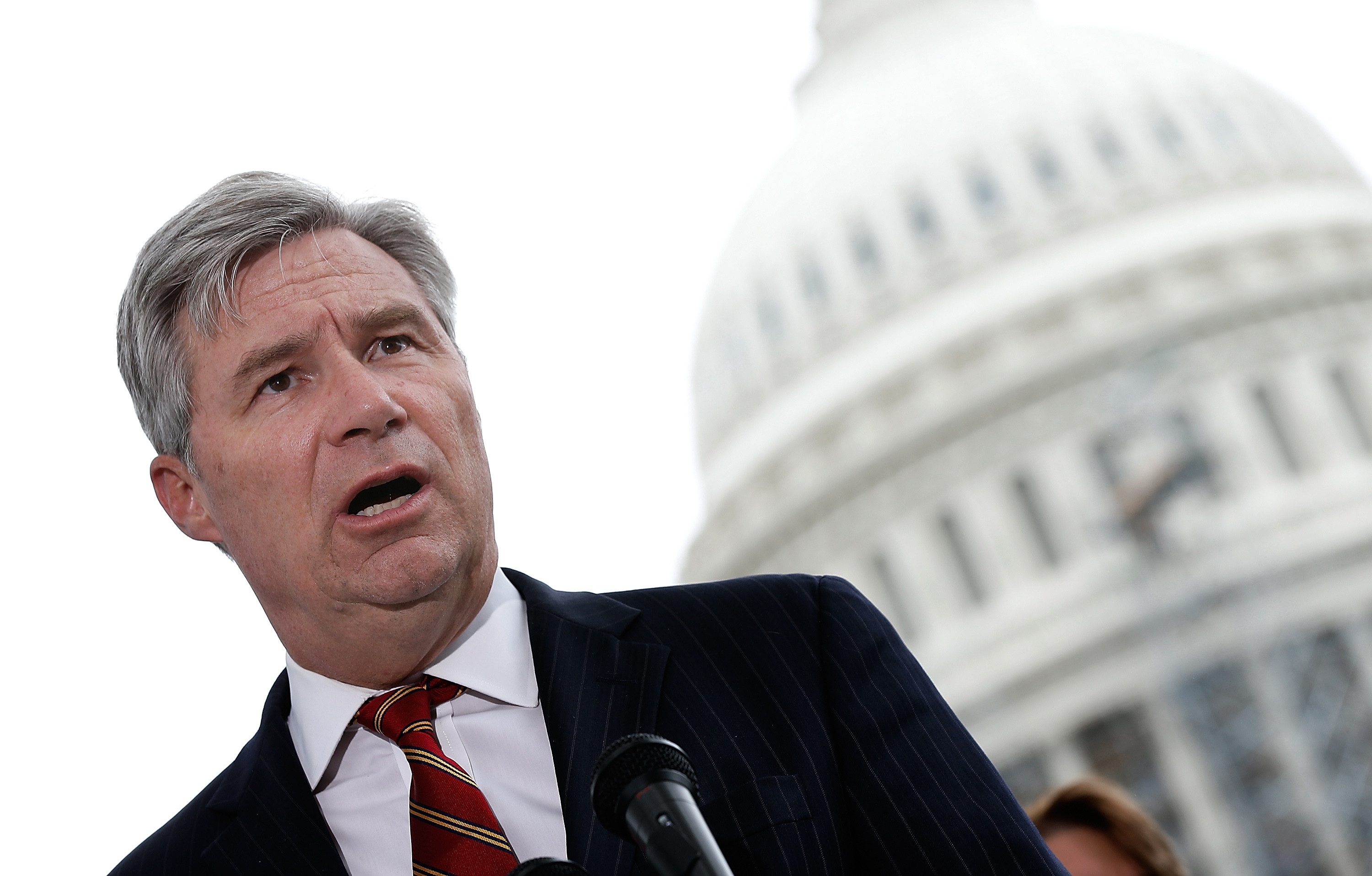 (Win McNamee/Getty Images)
A former U.S. attorney and Rhode Island attorney general, Sheldon Whitehouse's name was quickly thrown into the ring. But Whitehouse told Politico he was committed to his job in the Senate.
"It would be a great honor to be considered for Attorney General of the United States, but my heart's desire is representing Rhode Island in the Senate, and I have no interest in other positions. I look forward to participating in the Judiciary Committee's process for considering the eventual nominee," Whitehouse said.
Massachusetts Gov. Deval Patrick (D)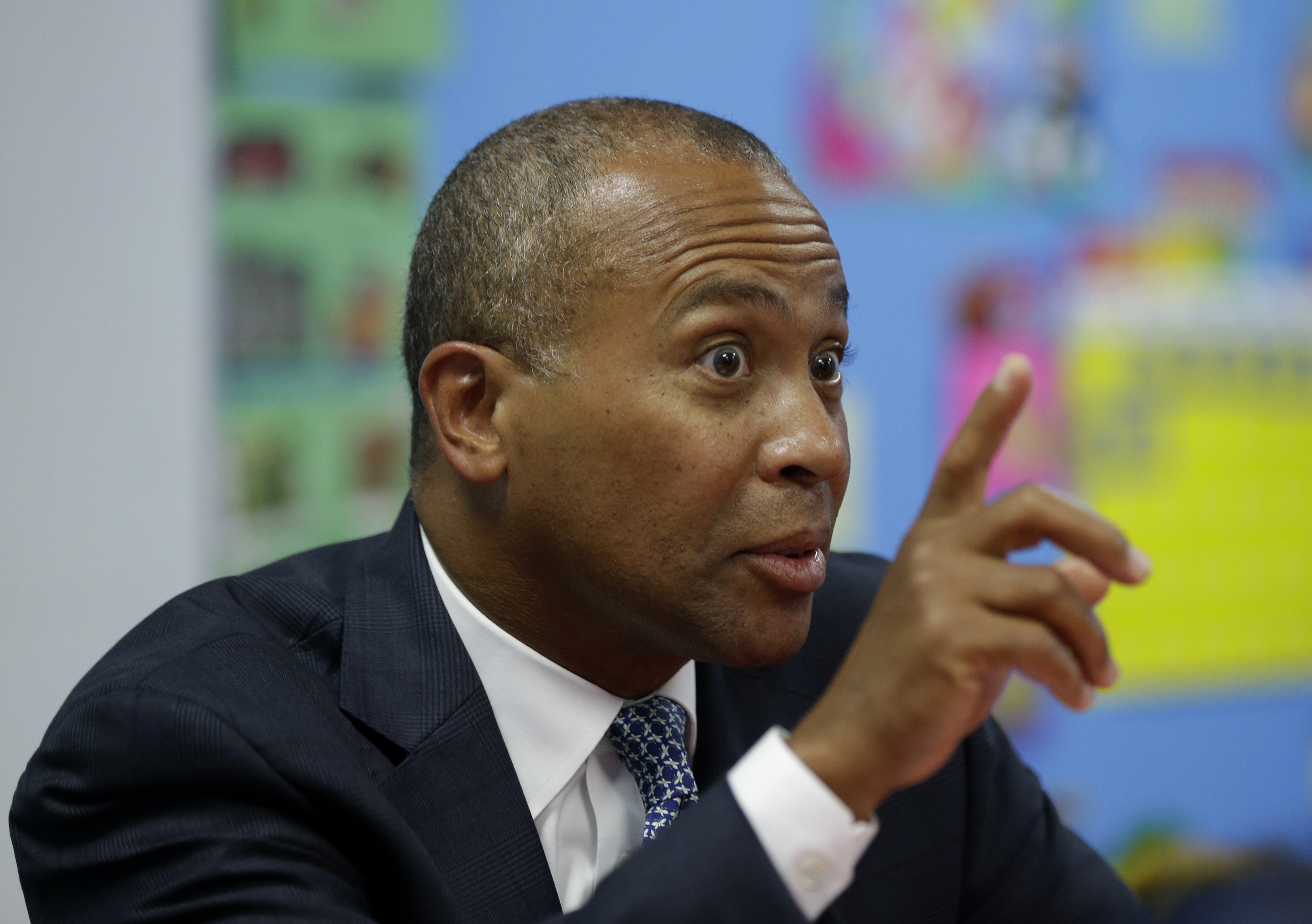 (AP Photo/Lynne Sladky)
The Boston Globe reported Friday that the White House had previously made inquiries about whether Deval Patrick would want to become attorney general.
As long as a year ago, the White House was inquiring about the potential of Patrick taking Holder's position. A senior adviser to the president posed the question to a prominent Massachusetts Democrat. "Would he be interested?'' the adviser was quoted as saying.

It is unclear whether the efforts to determine Patrick's interest went any further, or how Patrick responded to them.
But Patrick made several statements after Holder's announcement Thursday denying he'd be the next attorney general.
"That's an enormously important job, but it's not one for me right now," Patrick said at a campaign event in Massachusetts.
"The president and I have had conversations over the years about a role in his administration and I am proud of his administration," he told reporters later that day. "But I've told you before, I'm going to finish my term and then I'm going to go into the private sector."
"I have no plans and no interest in making plans to be the next attorney general," he added later.
California Attorney General Kamala Harris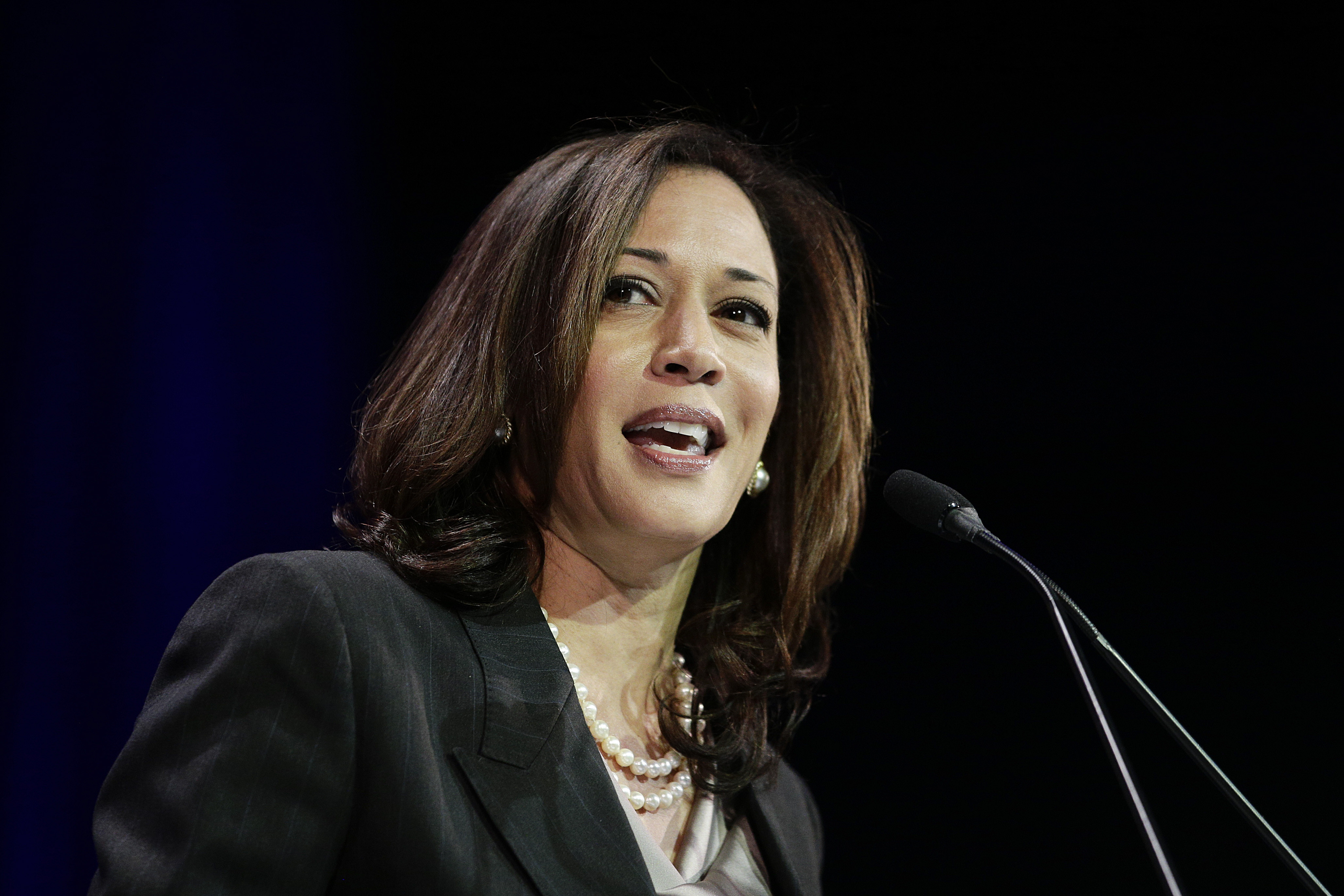 (AP Photo/Jae C. Hong)
Just after news of Holder's resignation broke, California Attorney General Kamala Harris was mentioned as a "serious contender" to be his successor. But Harris quickly quashed any idea she may be moving to Washington.
"I am honored to even be mentioned, but intend to continue my work for the people of California as Attorney General," Harris said in a statement Thursday. "I am focused on key public safety issues including transnational gangs, truancy and recidivism."
This article was edited after publication to include Loretta Lynch as a potential successor.
BEFORE YOU GO
PHOTO GALLERY
Politicians React to Eric Holder's Resignation