Beauty and style expert Bobbie Thomas is all about savvy shopping. When it comes to seasonal fashion, Bobbie recommends buying trendy, of the moment accessories that you won't mind getting rid of once they go out of style, but investing in timeless pieces when it comes to boots or jackets, which are likely to last for a few years. Buying reversible items, like scarves, will also give you two looks for the price of one! If you make a habit of shopping at certain stores, ask about their loyalty programs. Bobbie loves Kohl's new Yes2You program, where you get a free gift on your birthday, as well as Kohl's dollars to spend in stores the more you buy! Find out more at Kohls.com.
For more of Bobbie's fashion and beauty tips, view the slideshow below:
PHOTO GALLERY
Bobbie Thomas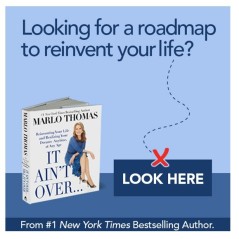 Add Marlo On Facebook:
Follow Marlo on Twitter:
Sign up to receive my email newsletter each week - It will keep you up-to-date on upcoming articles, Mondays with Marlo guests, videos, and more!