A friend of John Cantlie wants the world to see the real Cantlie -- not the one held hostage and forced to wear an orange jumpsuit for the Islamic State group's propaganda videos.
To that end, the friend, identified as Andrew Campbell, has released a photo of the British journalist that was taken several years ago while the two were in India's Spiti Valley on a motorcycle trip: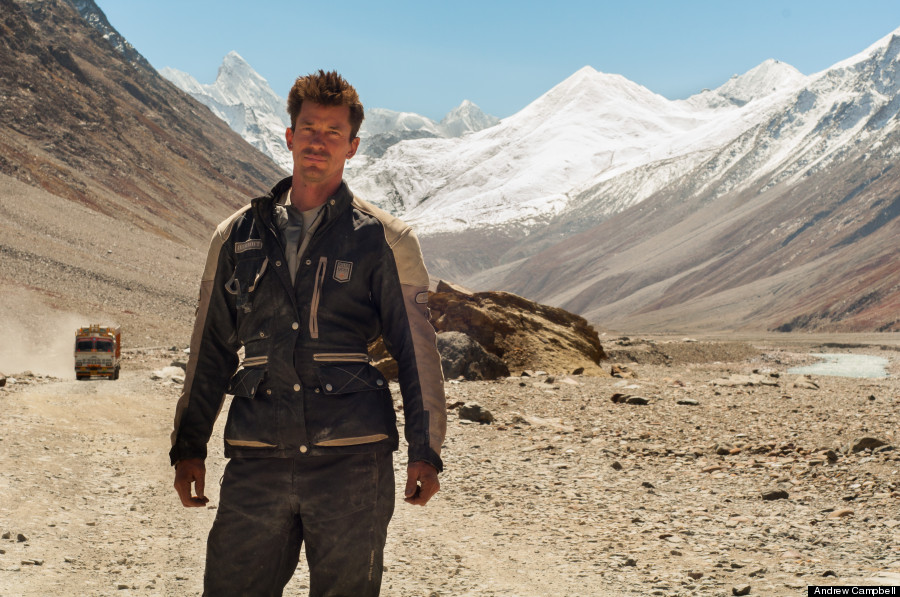 It's a far cry from the other photos of Cantlie currently circulating in the Western media, which, complete with the orange jumpsuit, are haunting reminders of James Foley and Steven Sotloff, two journalists recently executed by the Islamic State group.
"People see the news, and see a tortured, malnourished, pale, skinny and unhealthy man in an orange jumpsuit," Campbell wrote in a Reddit post accompanying the photo. "I just wanted to give everyone a healthier reference. A chance to see John as he really is and hopefully relate to him a little more."
Reached for comment by The Huffington Post, Campbell declined to comment further. "I don't wish to contribute to John's story at all other than to provide this photo," he said. "His closer friends and family are much better suited to talk about him to the press, currently they are not doing so and I will follow their lead."
Campbell said he hopes the media will publish his photo of Cantlie, which he's distributed free of charge, instead of those made available via extremist propaganda.