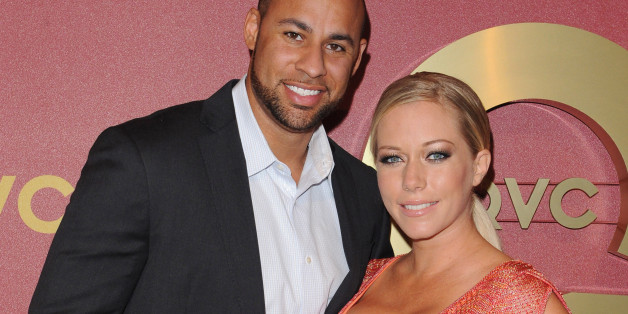 Just weeks after Kendra Wilkinson and husband Hank Baskett welcomed their second child in May, cheating rumors began plaguing the couple. While the former Playboy bunny has remained relatively quiet about the speculation, Wilkinson recently opened up about the rumors to E! News for an upcoming interview special, "Beyond Candid With Giuliana."
The 29-year-old recalled when she first learned of the rumors.
"This happened five weeks after giving birth to my daughter, and here we are with our newborn baby, and little Hank, and we get a call [from Wilkinson's agent] saying, 'Hank cheated on me with a transsexual?' I just laughed about it," she said.
Still, Wilkinson explained that she confronted Baskett, who told her that the allegations weren't true.
"Overall he was denying the whole thing. I don't know what to believe. Yes, I'm seriously mad at Hank because I know something happened. I've come very close to divorcing him already," the former "Girls Next Door" star said.
Wilkinson and Baskett, who got married at the Playboy Mansion in June 2009, have two children together. Wilkinson told E! that Baskett is "still a great father," remembering that he took 4-year-old Hank Jr. and 4-month-old Alijah to New Mexico with him to get away from the media.
Wilkinson also confirmed details of her troubled marriage in the Season 3 trailer of Wilkinson's reality show on WE Tv, "Kendra On Top," admitting that she flushed her wedding ring down the toilet.
"Beyond Candid With Giuliana: Kendra Wilkinson Baskett" airs Oct. 1 at 8:30 p.m. E.T. on E!
BEFORE YOU GO
PHOTO GALLERY
Celebrity Splits