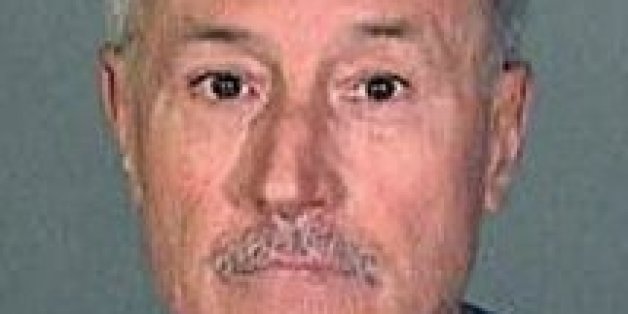 (Reuters) - The Los Angeles Unified School District knew of complaints made against a former teacher some 30 years before he was convicted of taking bondage-style photographs of his young students, some with spoonfuls of semen held to their faces, the Los Angeles Times reported on Thursday.
Court documents filed in a civil lawsuit showed that education officials received complaints against 63-year-old Mark Berndt as early as 1983, after he allegedly dropped his pants during a school field trip, the Los Angeles Times said.
The documents also stated that Berndt, who taught at Miramonte Elementary School, thanked the school's principal for his "support" following the incident, the Los Angeles Times said.
Reuters could not independently verify the report. Representatives for the school district did not immediately respond to a request for comment.
The former third grade teacher pleaded no contest to roughly two dozen counts of lewd acts upon a child and was sentenced to 25 years in prison in November 2013. Authorities had previously revealed that Berndt's actions could have spanned as far back as the 1990s.
Law enforcement officials were initially alerted to the crimes by a drugstore film processing technician who noticed strange photographs of blindfolded children. In some of the photos, the students had spoonfuls of semen held to their faces, while others had cockroaches crawling on them, authorities said.
The school district last year reached a roughly $30 million settlement with 63 children and their families, who had sued over abuse by Berndt.
Revelations of a potentially wider scope of abuse have arisen in the separate civil lawsuit against the district pursued by about 70 more plaintiffs.
In May, Los Angeles Judge John Shepard Wiley said that Berndt may have abused as many as 100 children, citing a 512-page investigative report from the local Sheriff's Department.
Investigators found that Berndt molested his students, getting them to touch him inappropriately and exposing himself to them by sitting in short shorts without underwear.
Berndt's attorney, Manny Medrano, said then that his client never molested or exposed himself to children.
(Reporting by Curtis Skinner in San Francisco; Editing by Angus MacSwan)
BEFORE YOU GO
PHOTO GALLERY
Teacher-Student Sex Abuse Cases