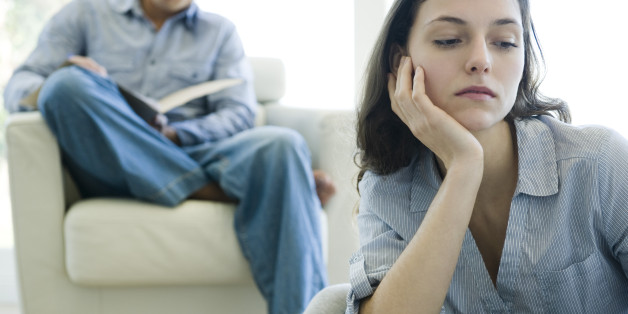 If experience is the greatest teacher, going through a divorce leaves you with an Ivy League-level education on what works -- and what categorically doesn't work -- in a marriage.
Below, our divorced readers on Facebook and Twitter share the one marriage mistake they refuse to make in their next committed relationship.
1. "I regret not creating enough space for myself; I now realize I would have been a better mother and wife if I had been a bit 'selfish' and spent time on me."'
2. "I kept forgiving him again and again when he continued to do the same thing over and over again. I never should have given him a third, fourth or fifth chance."
3. "The truth is, I wasn't fully in it. Looking back, neither was he, but I can only take responsibility for myself."
4. "My biggest mistake was giving up all my life goals and plans so he could fulfill his. That just made him feel superior when we should have been equals."
5. "I regret putting my kid before my wife. She hung in there for way too long before I finally woke up."
6. "I regret giving up after the infidelity and not trying to repair it."
7. "Taking my now ex-wife for granted was my biggest mistake."
8. "My number one mistake was teaching my ex-spouse that it was perfectly fine to treat me like their needs were more important than my own."
9. "In the end, being spiteful and hateful. There were things that I did on purpose just because I knew he hated it. I was angry and hurting and as far as I could tell he was oblivious. I wanted him to feel the same way I did."
10. "I regret staying in denial over my my addiction for so long and letting it get so bad that my ex finally left me."
11. "I shouldn't have let outside family members' opinions dictate how issues were handled in our home."
12. "For starters, I regret getting married so young. But since I did go and get married, I regret allowing my needs to go unmet during the relationship. I never demanded any better from my ex."
13. "My biggest mistake was giving up my individuality."
14. "I regret thinking he would never leave me for someone else. Overall, I forgot to take care of myself while I was married."
15. "I regret believing I could somehow change him."
16. "I never should have agreed that having an open marriage was a good idea."
17. "I made so many mistakes in my marriage: Nagging, letting stress get the best of me, pushing him away -- and eventually, just giving up on the whole relationship."
18. "I regret not leaving sooner."
Keep in touch! Check out HuffPost Divorce on Facebook and Twitter. Sign up for our newsletter here.
BEFORE YOU GO
PHOTO GALLERY
Marriages End Because...