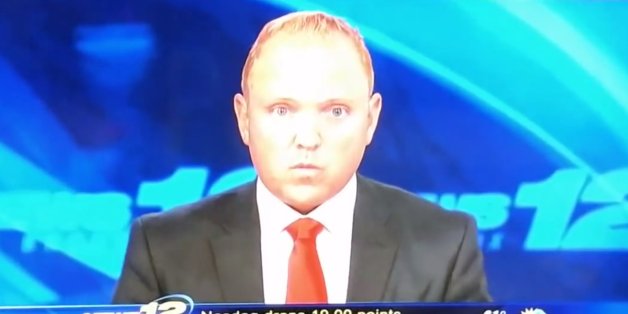 What is with news anchors dropping the F bomb this week?
News 12 The Bronx's Matt Pieper quickly became every parent's least favorite person Friday morning when he insulted anyone who relies on government assistance, and then continued to joke about it for a cringe-worthy amount of time without realizing he was still on air.
During what he thought was a break, Pieper began talking to another reporter about crossing guards at schools and suggested that "parents do their f**king jobs and walk their little kids to school."
Of course, saying profanities on air probably means he isn't doing his job very well either.
The station later issued an apology on Facebook for the slip:
Watch below to see the full exchange:
(h/t: BuzzFeed)
BEFORE YOU GO
PHOTO GALLERY
Reporter Laughing Fits