October basically exists solely to be a 31-day countdown until Halloween; the one time a year when it's socially acceptable to maintain a 24-hour sugar high.
The holiday's all fun, games, tricks and treats -- once you've gotten the hard part over with: Picking out your costume. In case you're feeling stumped, we've rounded up some ideas that are funny, easy to make and less expensive then your local costume store:
1. Earbuds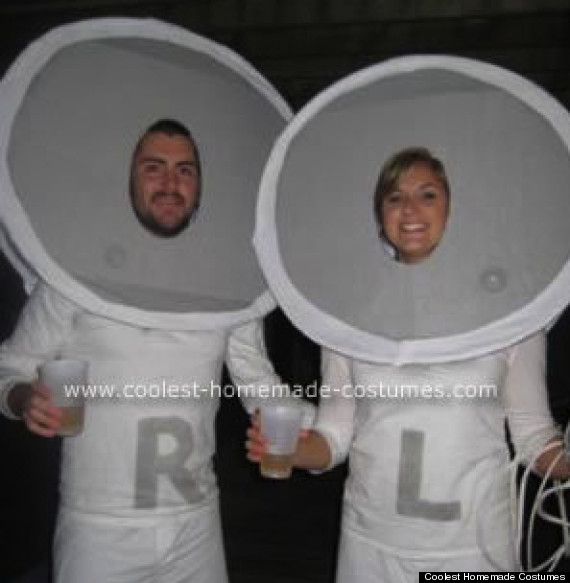 This adorable Coolest Homemade Costumes submission was made out of hula hoops, fabric and duct tape! The pair stayed connected by a cable.
2. Instagram selfie, #nofilter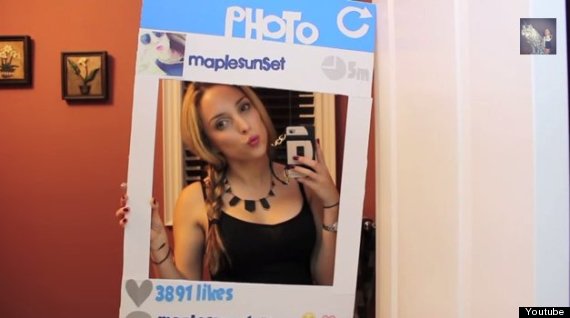 You're going to be taking selfies all night anyway, so why not dress the part? This Youtube user MapleSunset's DIY tutorial can teach you how:
Optional: Put colored cellophane over the open square to create a "filter effect."
3. Roller Coaster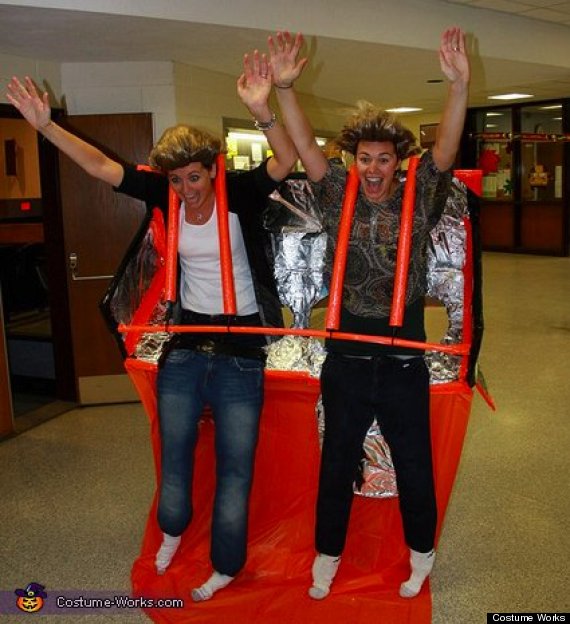 Make this roller coaster costume with your BFF and you'll be everybody's hero, we promise. Learn how to build it at Costume Works, and thank us when you win 1st place in every costume contest ever.
4. Elliot and E.T.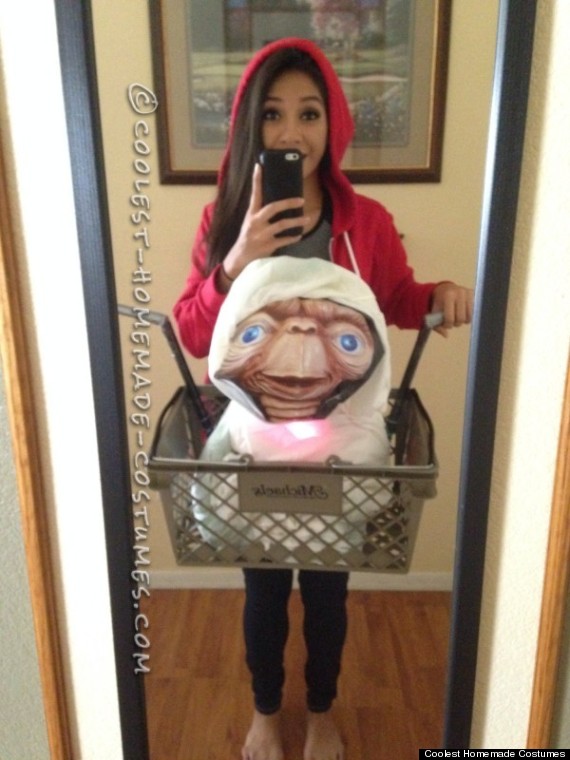 Recreate one of the best moments in movie history, as explained by this Coolest Homemade Costumes submission. Just don't forget E.T.'s pink glowing heart!
5. Tetris Game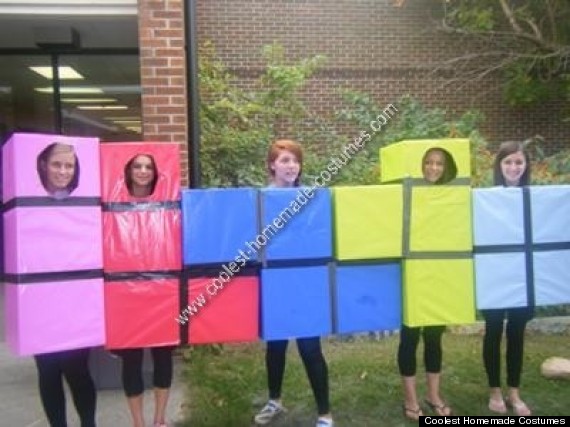 Get all your friends together and recreate the hyper-addictive game IRL using cardboard boxes and colored paper. Read how at Coolest Homemade costumes.
6. Caesar Salad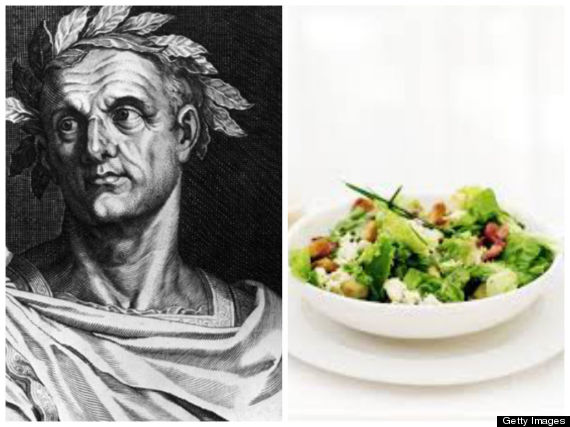 All you need is a bed sheet wrapped like a toga and some salad-shaped adornments. Make croutons and lettuce leaves out of construction paper. Carry an empty bottle of caesar dressing.
7. A popcorn box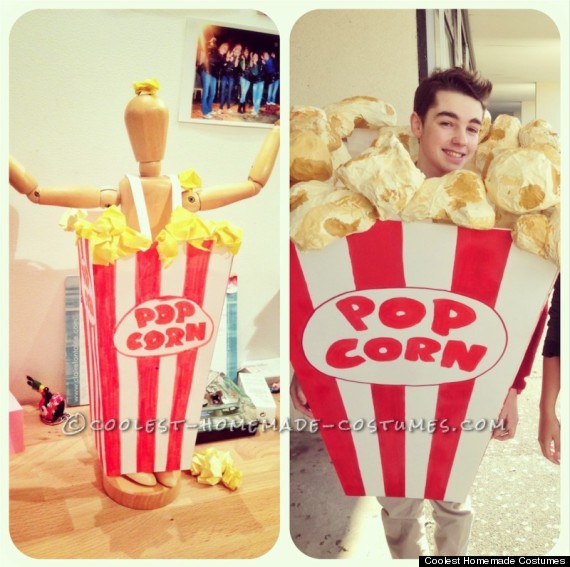 Model/Finished costume
Dress up as your favorite movie theater delicacy. Check out this Coolest Homemade Costume submission for a step-by-step guide. You'll need paper mache, poster board and paint.
8. Wednesday Addams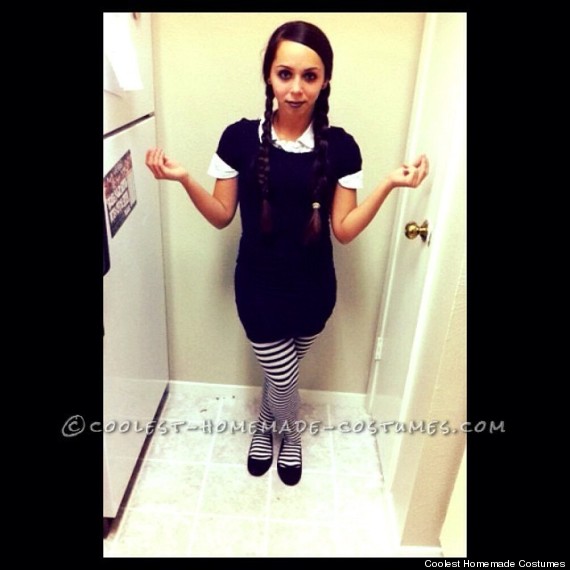 Dress up as the gothy daughter of television's creepiest family, as inspired by this Coolest Homemade Costumes submission. You can put it together in a pinch. Accessorize with braids and a dark, sulky frown.
9. A terrible yearbook photo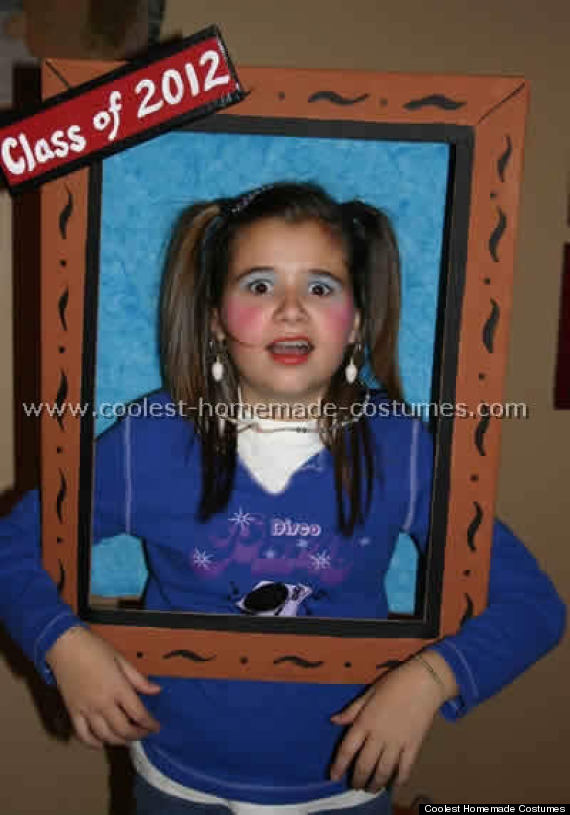 Get inspired by this Coolest Homemade Costumes submission, which was made from a plastic box and a piece of felt. Accessorize with awkward hair, makeup and facial expressions.
10. A PB&J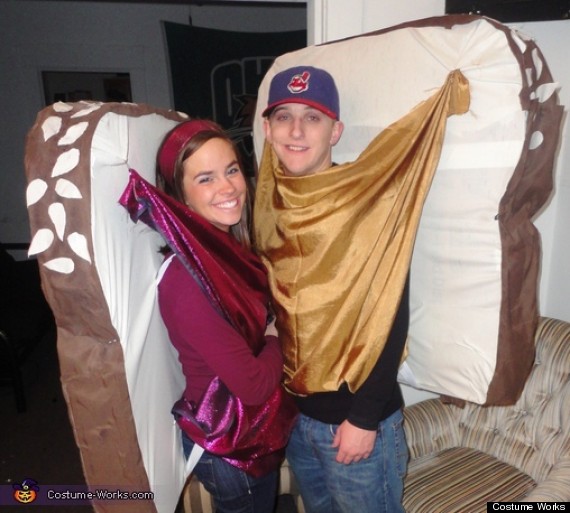 This childhood sandwich is the perfect throwback costume for you and your bestie. All you need is some cardboard, foam, fabric and adhesive. You can check out the complete instructions on Costume Works. The best part of this get-up? See for yourself: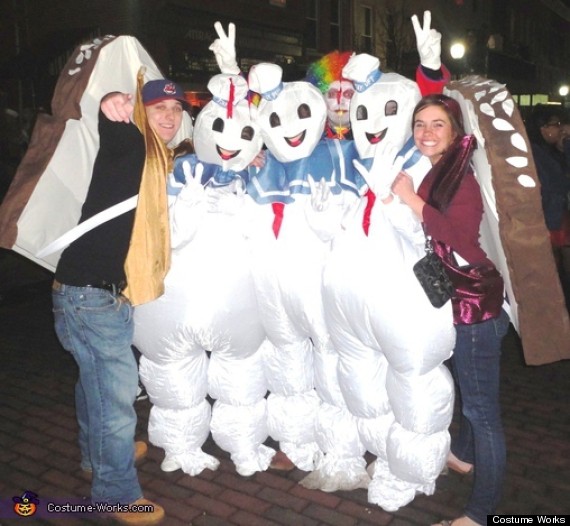 BEFORE YOU GO
PHOTO GALLERY
Funny Halloween Costume Ideas