When it comes to wrinkles, beauty and style expert Bobbie Thomas says the key to keeping your skin looking youthful is to take care of it from the inside out. Bobbie recommends staying hydrated and always using SPF. Another fantastic tip -- invest in a good pillow! A pillow with support will ensure that you're not smashing your face into it all night.
For more of Bobbie's fashion and beauty tips, view the slideshow below:
PHOTO GALLERY
Bobbie Thomas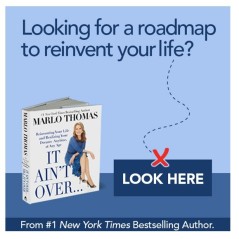 Add Marlo On Facebook:
Follow Marlo on Twitter:
Sign up to receive my email newsletter each week - It will keep you up-to-date on upcoming articles, Mondays with Marlo guests, videos, and more!