Beauty and style expert Bobbie Thomas says that jeggings are still in -- as long as your butt still looks good in them! All brands of jeans come with a certain amount of stretch built into them, so as long as you feel comfortable and confident in your jeggings, keep wearing them. One rule of thumb -- if your jeggings are leaving marks on your body, that means they're a size too small. Make sure your jeans aren't restricting you so much that you're uncomfortable or unable to move.
For more of Bobbie's fashion and beauty tips, view the slideshow below:
PHOTO GALLERY
Bobbie Thomas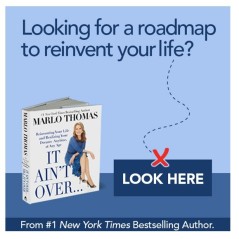 Add Marlo On Facebook:
Follow Marlo on Twitter:
Sign up to receive my email newsletter each week - It will keep you up-to-date on upcoming articles, Mondays with Marlo guests, videos, and more!