Beauty and style expert Bobbie Thomas has been undergoing IVF treatments, and decided to share the details of her journey, because she realized that so many women weren't talking about it. "To have the opportunity to try and overcome a challenge like infertility is a privilege," Bobbie says, "and I didn't want to allow myself to feel ashamed about being infertile." As women, we are affected by everything that affects women, and Bobbie feels strongly that women need to speak about this treatment more often, especially since most insurances don't cover it.
For more of Bobbie's fashion and beauty tips, view the slideshow below:
PHOTO GALLERY
Bobbie Thomas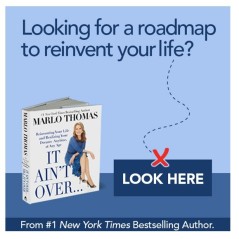 Add Marlo On Facebook:
Follow Marlo on Twitter:
Sign up to receive my email newsletter each week - It will keep you up-to-date on upcoming articles, Mondays with Marlo guests, videos, and more!