This week we saw some of Hollywood's most stylish stars really trip up on the red carpet. And it made us very sad.
Sarah Jessica Parker, arguably the most fashionable girl around, picked a gown that was all wrong for her small figure, while Chloe Grace Moretz added a bizarre embellishment to her ensemble, landing them both on the worst-dressed list.
Check out our least favorite outfits of the week and let us know if you agree with our picks.
Sarah Jessica Parker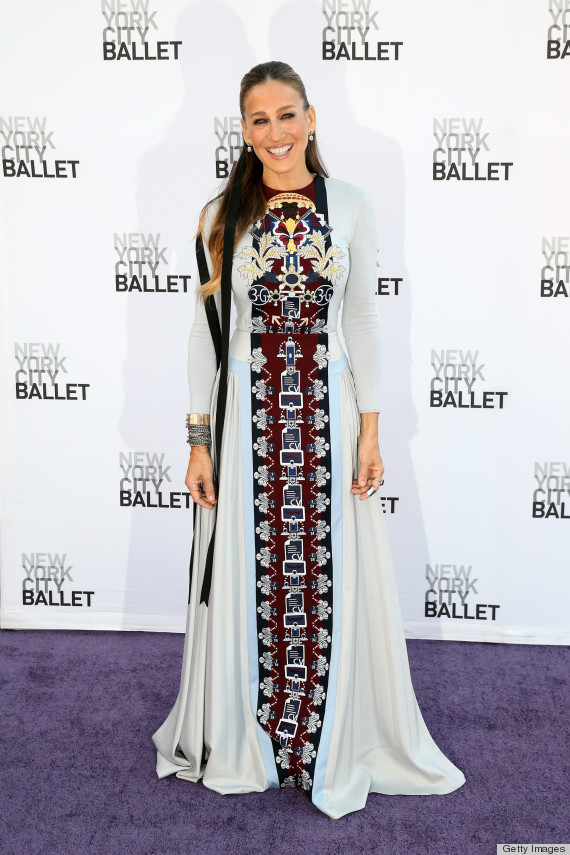 We want to love this dress, but it's just too overwhelming on Parker's petite frame. The loud pattern, mixed with the extremely long hemline and flowy skirt, makes it look like the "Sex and the City" star is drowning in her clothes.
Chloe Grace Moretz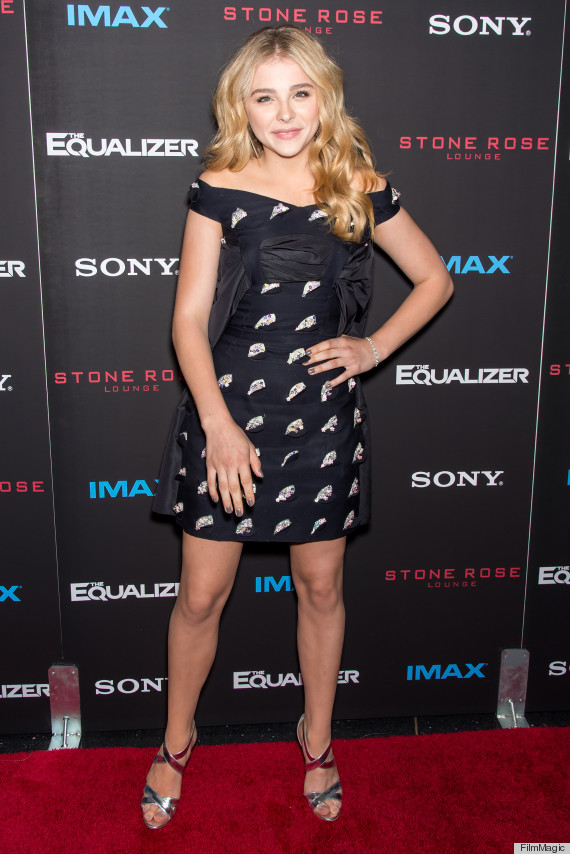 Moretz is usually a staple on our best-dressed list, but not this week. Her short frock would have been lovely had she not added that weird black bandeau. It looks like a last-minute addition that is completely throwing off the outfit.
Hilary Duff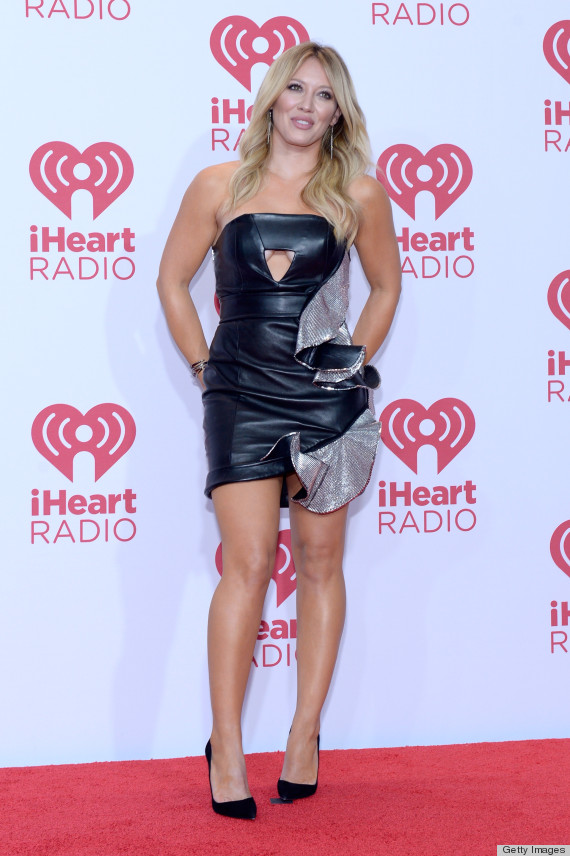 Duff took a fashion risk, and it's not paying off. Between the short, strapless leather dress, the cut-out and the metallic ruffle, there's a lot going on. The fit is also odd. This outfit may have been intended for someone with a slightly smaller bust.
Heidi Klum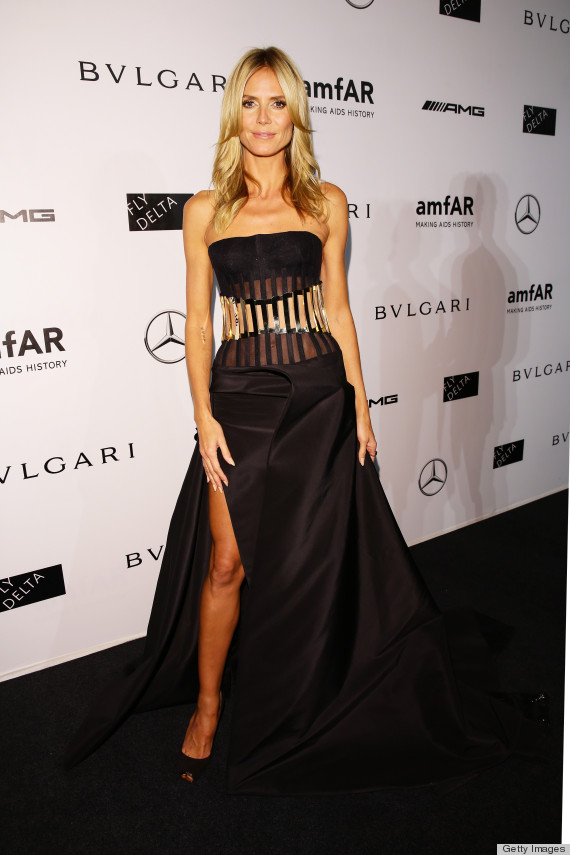 We're not sure if Klum is wearing a mid-century corset or one of the failed looks from "Project Runway." Either way, that weird stomach contraption doesn't belong on the red carpet.
Rosario Dawson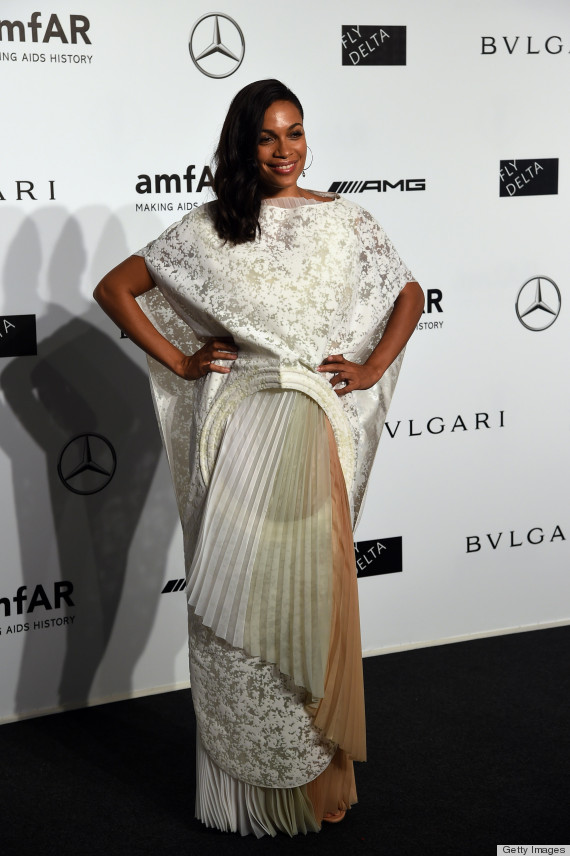 This high-fashion dress belongs in an editorial, not in real life. It's so avant-garde and fashion-forward, it is wearing the actress and not the other way around.
Morena Baccarin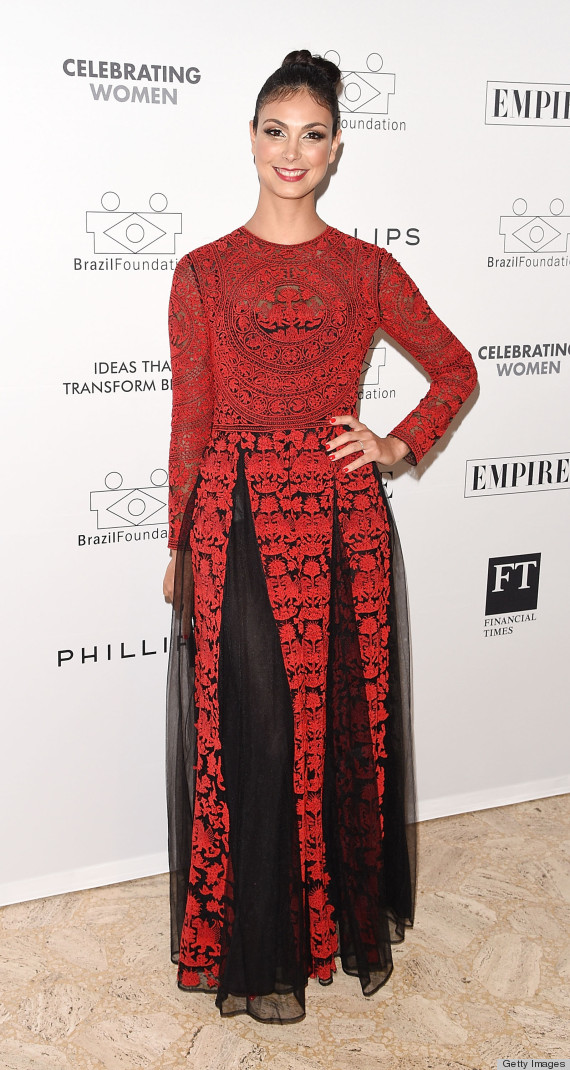 It's hard to pinpoint exactly what went wrong here. On the runway the dress was stunning, but on the "Homeland" star it seems a little dowdy. The long sleeves combined with the long hemline are reading matronly and even those sheer black panels aren't helping matters.
Karolina Kurkova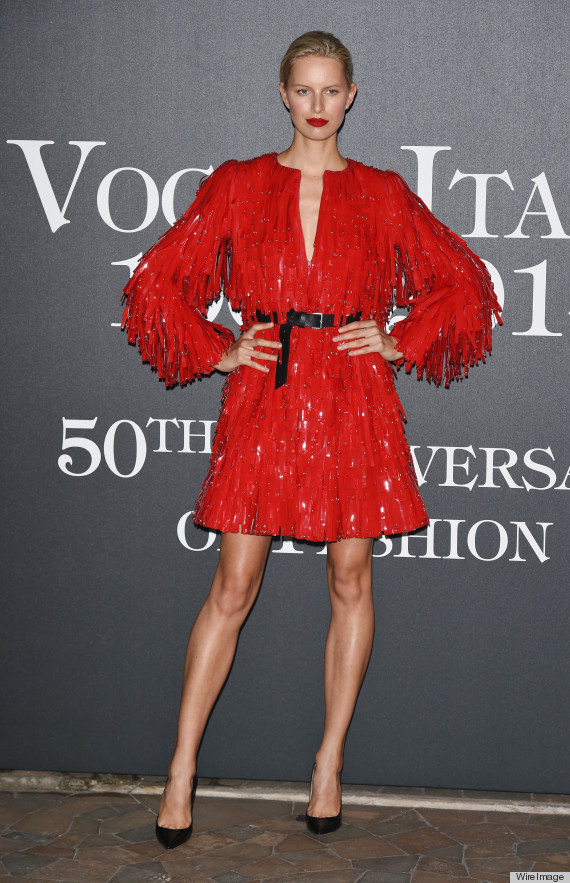 For some reason, this dress reminds us of Big Bird. The world just may not be ready for those sleeves.
BEFORE YOU GO
PHOTO GALLERY
Worst-Dressed Stars 2014