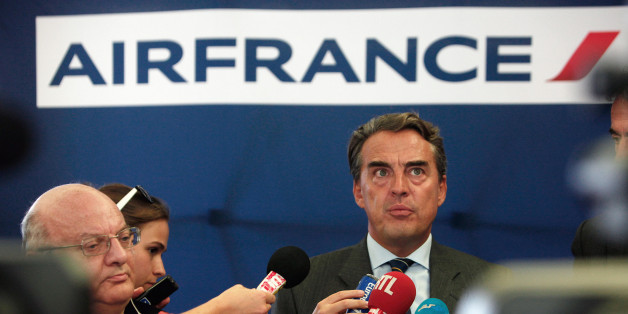 Air France has hit more turbulence.
The longest strike in the French national carrier's history grounded 55 percent of flights scheduled for Sunday as negotiations collapsed after the government and the airline on Saturday rejected a request from the pilots' union for a mediator.
"Air France regrets this situation and is making every effort to minimize the inconvenience this strike action may cause to its customers," the company said in a statement Saturday.
More than half of Air France's pilots were expected to be on strike on Sunday. The strike is costing parent company Air France-KLM about $25 million a day.
Pilots began picketing 13 days ago against the carrier's plan to beef up its budget airline Transavia in hopes of wooing cost-conscious travelers away from rivals Ryanair and easyJet. Both competitors are expanding in Paris.
Under a 2007 bargaining agreement, the pilots can control how many planes Transavia can operate from France. They refuse to lift the cap unless the airline begins paying all salaried cockpit crews the same pay and benefits given to Air France pilots.
Salaries for Air France pilots start at about $100,000 -- and can more than triple throughout a pilot's career, according to the Wall Street Journal. The airline also pays for its pilots to eat at gourmet eateries in Paris airports.
The company said it has sent out 3.2 million texts and messages to alert customers about flight cancellations.
Still, travelers posted about the inconvenience on Twitter:
So we were supposed to fly air France tomorrow but air France is on strike and our flight got canceled wow

— Amber Overmeyer (@rumormoon) September 27, 2014
Air France is on strike and canceled our trip to Paris tomorrow but they got us on a flight today. Damn an extra day in dreary ole Paris

— guidosays (@guidosays1) September 25, 2014
Flight canceled due to Air France strikes. Replacement flight a day later was delayed. Missed connection in Amsterdam. Bad luck travelers ✔️

— Emma McCune (@cinderemma94) September 22, 2014
Air France did not immediately respond to a request from The Huffington Post for further comment.