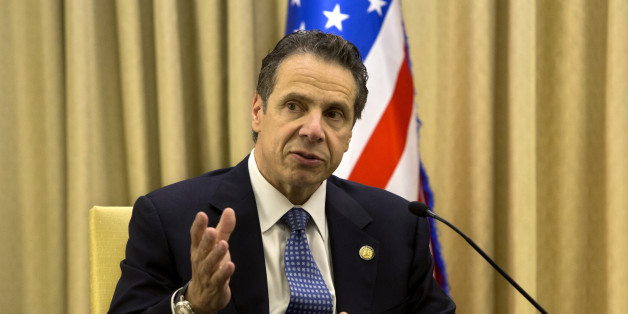 New York Gov. Andrew Cuomo (D) made a surprise trip to Afghanistan on Saturday.
Cuomo was invited to Afghanistan by Secretary of Defense Chuck Hagel, along with Tennessee Gov. William Haslam (R), Missouri Gov. Jay Nixon (D) and Nevada Gov. Brian Sandoval (R). Cuomo will be in the country for 3 days, where he will receive briefings about security threats relevant to New York and meet with National Guard members from his state.
The trip was not announced in advance for security reasons, according to Cuomo's press office.
Cuomo's visit to Afghanistan is likely to fuel speculation that he is gearing up for a presidential run.
The governor told The Wall Street Journal on Friday that he was motivated to take the trip because of the growing power of Islamic State. "[I]t is now abundantly clear that this terrorist threat, even though it has been quiet for 13 years—that this is the new normal."
"It's here," Cuomo told the Journal. "It may get a little bit better. It may get a little bit worse. But it's never going away. And it is very important to me to immerse myself in the topic."
BEFORE YOU GO
PHOTO GALLERY
United States Governors