We love you, New York, we really do. But it's a shame you have to be so darn complicated.
From getting around to seeing the sights or simply eating dinner, it's hard to feel like a savvy local here -- even if you are one. So we rounded up some of our most life-altering tweaks, tricks and hacks that will alter the way you experience the best city on Earth.
Get ready, cuz this game is about to change.
There's a way to avoid leftover money on your MetroCard.
Ever noticed that no matter how carefully you plan, you always end up with leftover cash on your MetroCard? Some say it's an evil ploy to steal your money. We say we enjoy this ingenious solution: bypass the "shortcut" payment screen, add precisely $19.05 to your MetroCard, and never have leftover change again.
For SNL tickets, get on your game in August.
The ticket lottery for "Saturday Night Live" tapings is only open for one month -- email during August to enter, and you'll be notified during the year if you're chosen to attend a show. Impatient? There's always the harrowing hellhole known as the SNL standby line.
You can pay before you get out of the cab.
In most taxis, you can swipe your card, select a tip amount AND decide if you want a receipt, all before the cab stops.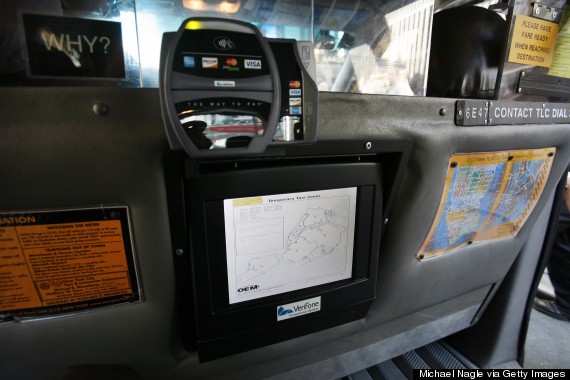 Skip the Cronut line when you order a different (more delicious) pastry.
It's called a DKA, and it's heaven. Cronut lines start early in the morning with the potential to last for hours -- but if you're not ordering one, you can saunter right past the gaggle of tourists, order this little baby, and rest assured knowing you're eating something infinitely tastier.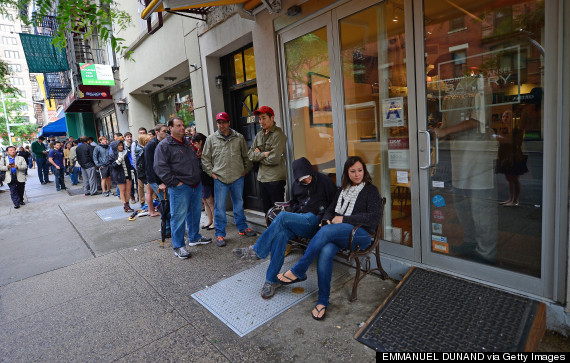 Win a steak dinner for playing backyard games.
Last summer, the eatery inside MoMA PS1 (MoMA's outpost in Queens, and a haven for hipster day partying) debuted a weekly pétanque tournament. The French game is similar to bocce ball -- after free entry, tournament winners were treated to prizes like free meals. (The losers got free roasted pig, which isn't too bad either). We can only hope this glorious tradition continues next year.
Attend a yoga class for almost nothing.
At a number of Yoga to the People locations, classes cost just $5. At others, there's a "suggested donation" of $10. Either way, it's way cheaper than buying a package at one of those trendy studios -- and the instruction is just as solid.
Walk with the arrows on Google Maps.
When you're using the Google Maps app and aren't sure which way to walk down the street, just look at the map's grey arrows -- they denote the flow of traffic. Ask yourself: do I want to walk in the same direction as the cars, or not? It's life-changing, we promise.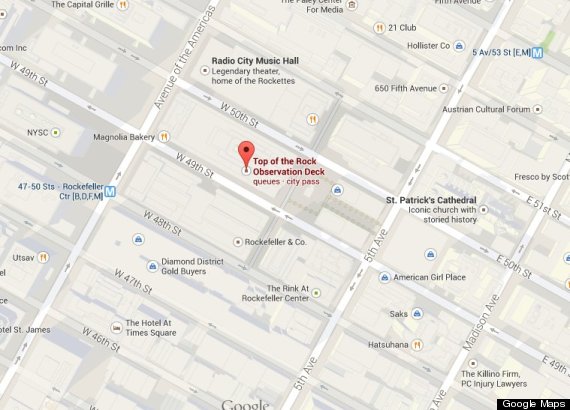 When you party at The Standard, come hungry.
The swanky hotel in Chelsea is famous for its nightlife venues. But don't eat too much before, or you'll miss out on some awesome mid-party treats. The Biergarten serves up massive, doughy Bavarian pretzels. And during summer, Le Bain -- the rooftop discothèque with a pool inside -- operates a creperie on the outdoor veranda.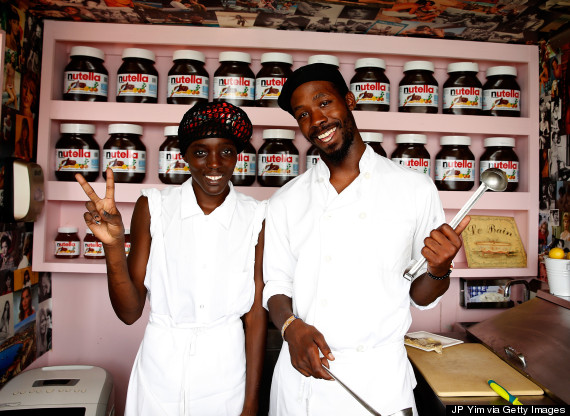 Remember: taxi shifts end at 4 p.m.
"At the traditional PM shift-change time (from 4PM to 5PM) each day, the number of available taxis on the road drops considerably," reads the Taxicab Fact Book. Be warned if your plans hinge on finding a cab during this time.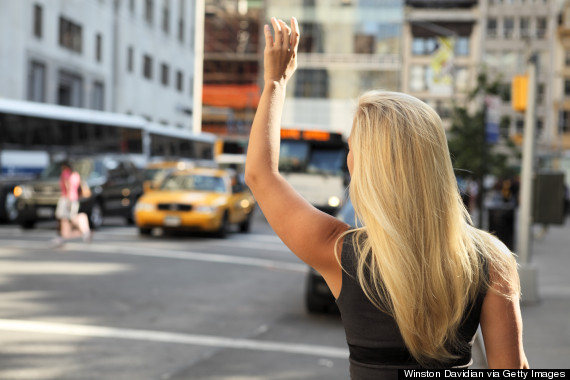 There's a foolproof way to get out of Central Park.
How many times have we all used Google Maps to exit that labyrinth? Turns out there are handy numeric codes on many Central Park lampposts, both new and old -- the first two digits of the code indicate the closest cross street.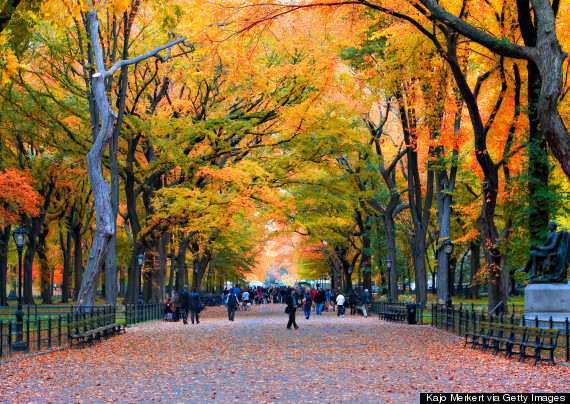 Ask for the "Star Table" at Serendipity 3.
The Upper East Side eatery is famous for the movie of the same name, which was filmed inside. Ask for "the Star Table," and you'll be seated in the same spot where John Cusack and Kate Beckinsale sipped their frozen hot chocolate.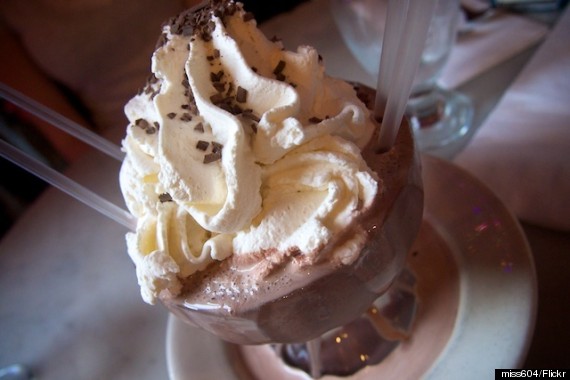 Kayak and stargaze, for free.
At Pier 26, take free 20-minute kayak rides from May through October. Or stop by The High Line, where the Amateur Astronomers Association hosts free weekly sessions with its ultra-powerful telescopes in spring, summer and fall.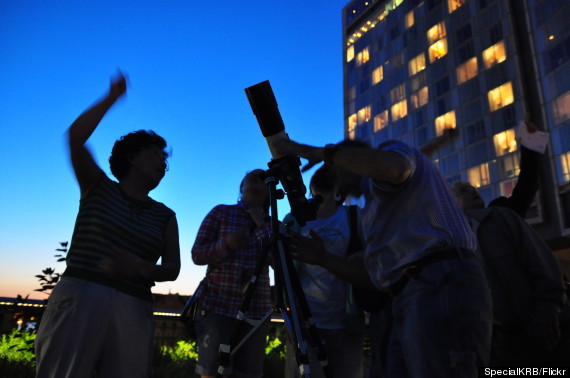 Take public transport to the airport.
Because you do NOT want to pay as much for your cab as you did for your flight. Take the Long Island Railroad (LIRR) from Penn Station, and then the AirTrain to JFK. To get to Newark Airport, take New Jersey Transit and then the AirTrain.
There's a food court under The Plaza.
The Todd English Food Hall opened about four years ago, yet it remains veritably hidden in the basement of the legendary Plaza Hotel. The European-style culinary bazaar offers oysters, tacos, charcuterie and a wine bar -- a perfect way to see The Plaza without forking over the price of a room.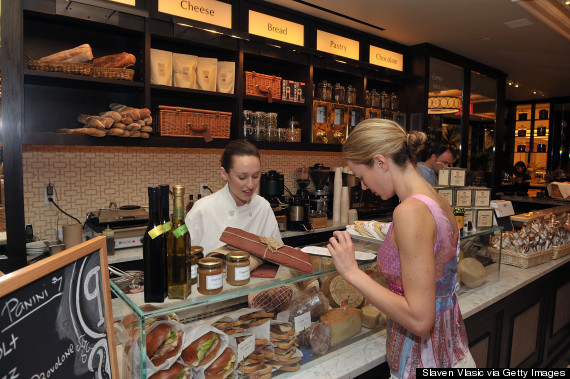 Score cheap Broadway tickets, every day.
The TKTS Booth is a hack in and of itself -- visit one of three locations for same-day, discounted tickets to Broadway shows. Some pros recommend hitting the Times Square booth around 5 p.m. -- apparently, that's when theaters might pop out additional tickets.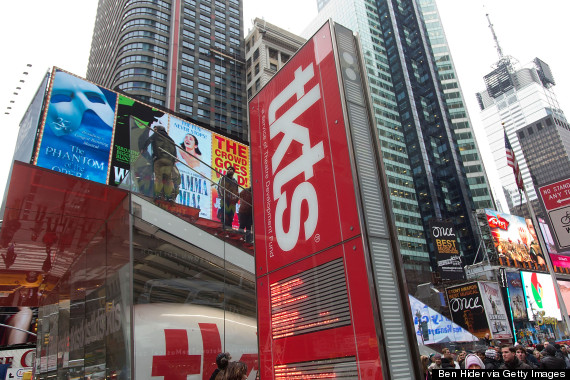 Get the iTrans app.
Who knew apps could EVER cost $3.99?! But don't worry, this one will change your life. iTrans is updated with live train times, so you'll know precisely when your train is coming (or when it's never going to show up). You can also get directions and push notifications for train delays.
Shakespeare in the Park is free.
You've probably always thought that the show which has starred numerous Oscar nominees also has an insane ticket price -- but it doesn't. There are two main ways to score the free tickets to the summer shows in Central Park: enter the daily ticket lottery online, or go wait in line at the park (a beautiful experience in its own right!) on the day of the performance.
Get a Citi Bike pass.
For literally 26 cents per day, you can ride a shiny blue bike pretty much anywhere in Lower Manhattan. The subway, by contrast, will cost $112 for a monthly pass. With the crowding of subway stations and those nasty train delays, biking feels -- and often actually is -- infinitely faster.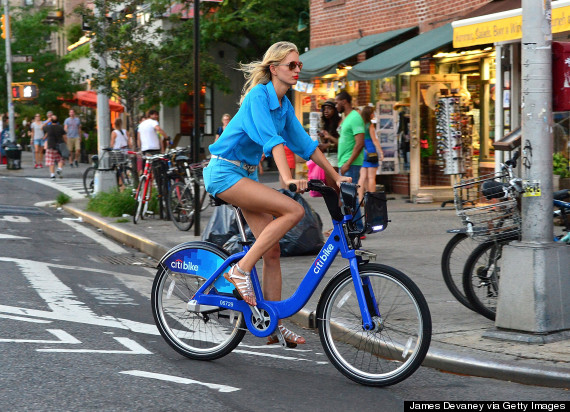 Do the Top of the Rock, not the top of the Empire State.
Whether you're showing a visitor around or visiting the City yourself, we recommend ascending 30 Rockefeller Plaza instead of The Empire State. Not only will you avoid the hecklers loudly peddling tickets at the ESB, you'll get a view of Central Park without any other tall buildings in the way.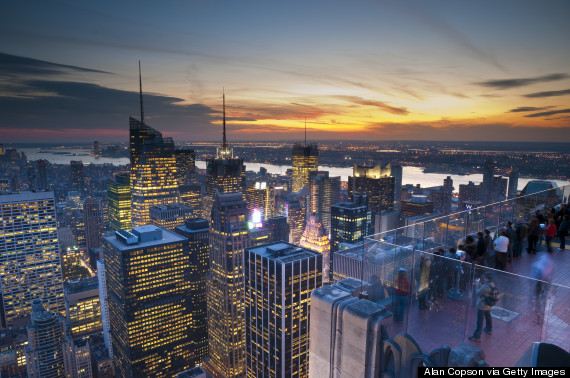 Consider renting a U-Haul instead of a car.
In the off chance you want to cruise the city via car, consider the insanely cost-effective U-Haul van or pickup truck. An average rental car will cost at least $70 per day, while U-Haul vans or pickups cost just $19.95, plus gas and a small fee for every mile you drive. After a day of driving, the cost at U-Haul is almost always lower -- and think of all the van or truck space you'll have to store shopping treasures!
See the Statue of Liberty from The Beast, not the base.
You could schlep yourself on a ferry out to the statue and linger around its base with the other tourists, but where's the fun in crowds? The Beast is a 30-minute whirlwind speedboat tour that'll have even locals in stitches with its quick turns, huge splashes and Top 40 soundtrack. You'll pull right up to Lady Liberty and get all the view with none of the ferry fuss.
BEFORE YOU GO
PHOTO GALLERY
25 Things to Do In New York This Fall