Hello, perfection.
As far as balanced destinations go, Taormina is, well, the most perfectly balanced. This hilltop Sicilian town is a mesmerizing juxtaposition of medieval towers, luxury shopping alleys, a walkable island, crystal-blue beaches and its grand highlight: an ancient, ruinous theater which some experts peg at more than 2,000 years old.
No wonder Francis Ford Coppola hangs out here. The place has so many hidden corners and such varied activity, it's the perfect setting for any kind of movie... or any kind of vacation.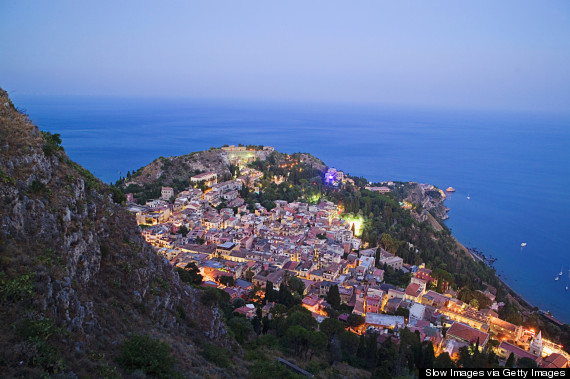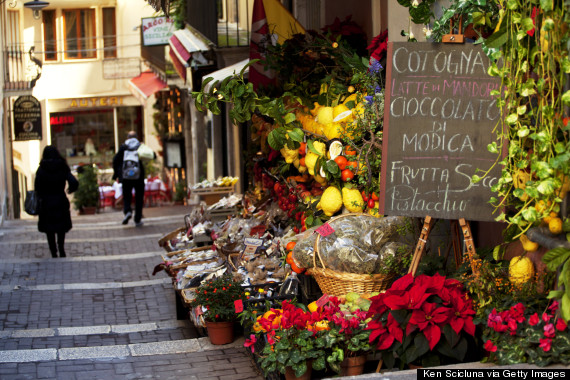 Taormina was founded in the third century B.C. and later fell into obscurity after a Norman conquest. In the eighteenth century, it resurged as a quaint getaway for aristocrats, artists and writers: masterminds from Oscar Wilde to John Steinbeck to Elizabeth Taylor have all tread these same cobbled streets.
On Taormina, you can roam the alleyways in search of high-end designer goods or tour the Greek theater, which once supposedly hosted works by Sophocles but now serves as a venue for fashion shows, concerts and film screenings. Tour the medieval Duomo and a number of other churches, or savor a glass of wine with views of Taormina's two rocky bays and Mount Etna, Europe's highest active volcano.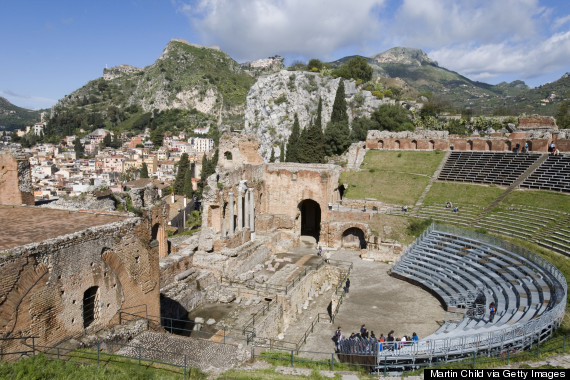 The Greek theatre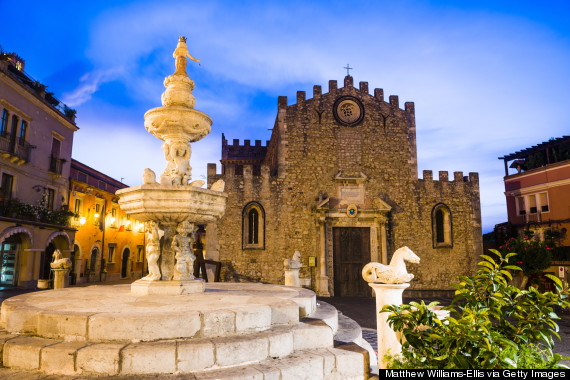 Piazza del Duomo
An aerial tram will whisk you down the mountain to the beach, where a narrow sand strip leads you to the charming island of Isola Bella.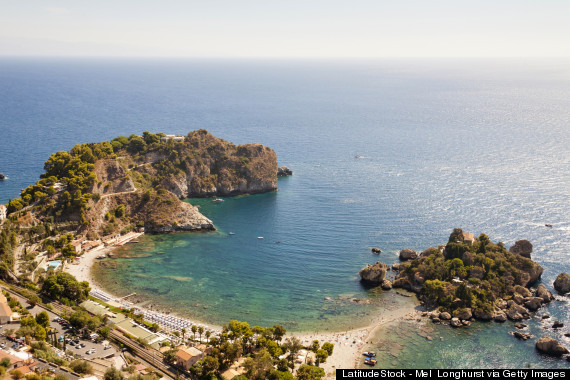 Bay of Isola Bella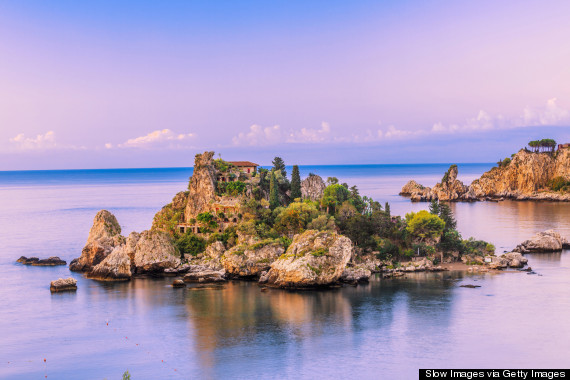 Isola Bella island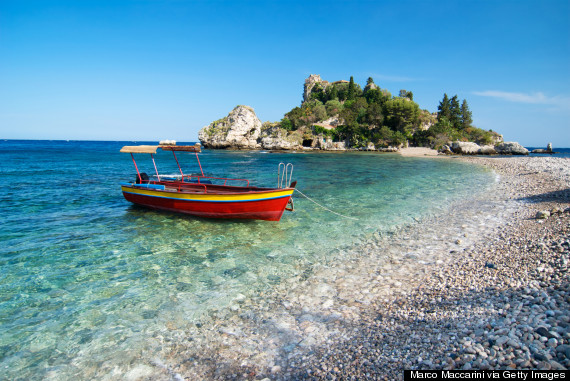 Isola Bella island
It's relatively easy to find Taormina from the Italian mainland -- trains travel here from a handful of major cities (yes, Sicily is an island, but those Italian geniuses have worked out train travel by boat). You can also come by bus, ship or plane.
No matter how you get to this city on a hill, you'll feel like you're in a whole other world.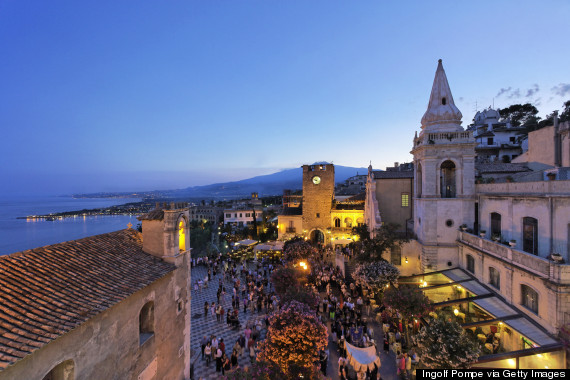 Piazza IX Aprile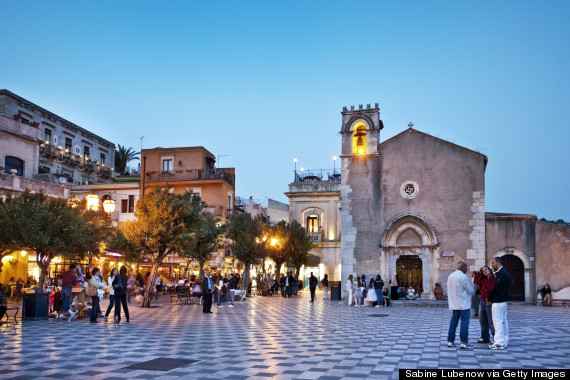 Piazza IX Aprile
BEFORE YOU GO
PHOTO GALLERY
Look: Italy