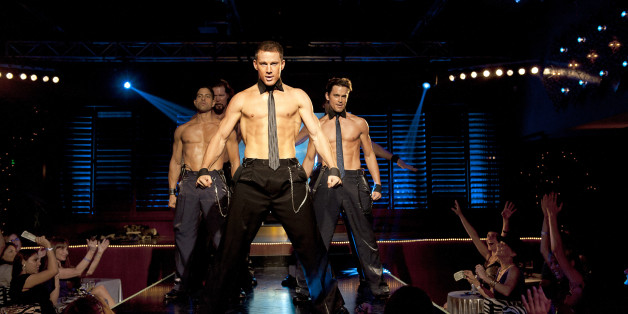 Warner Bros. has announced the full cast and plot of "Magic Mike XXL." The sequel will include Elizabeth Banks, Donald Glover, Amber Heard, Jada Pinkett Smith, Andie MacDowell and Michael Strahan. "Magic Mike" stars Channing Tatum, Matt Bomer, Joe Manganiello, Kevin Nash, Adam Rodriguez and Gabriel Iglesias will return for "XXL." Strahan also announced the news on "Live! with Kelly and Michael."
The film picks up three years after the end of "Magic Mike," when Mike (Tatum) left the stripping game. Per Warner Bros.:
"Magic Mike XXL" finds the remaining Kings of Tampa ready to throw in the towel. But they want to do it their way: burning down the house in one last blow-out performance in Myrtle Beach, and with legendary headliner Magic Mike sharing the spotlight with them. On the road to their final show, with whistle stops in Jacksonville and Savannah to renew old acquaintances and make new friends, Mike and the guys learn some new moves and shake off the past in surprising ways.
As previously reported, Steven Soderbergh stepped out of the director's chair for the sequel, but will executive produce. Gregory Jacobs will direct and produce. Matthew McConaughey will not return.
"Magic Mike XXL" is due out July 1, 2015.
BEFORE YOU GO
PHOTO GALLERY
Elizabeth Banks