UPDATE, 10/1: Night Shift shared a video of he and Demid Lebedev climbing the skyscraper. The video is going to give you serious goosebumps.
The two also sent HuffPost Travel more pictures from above: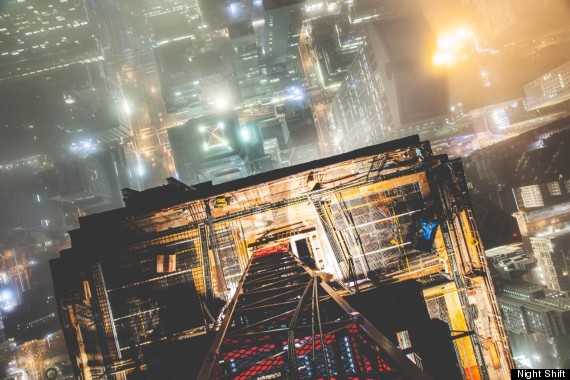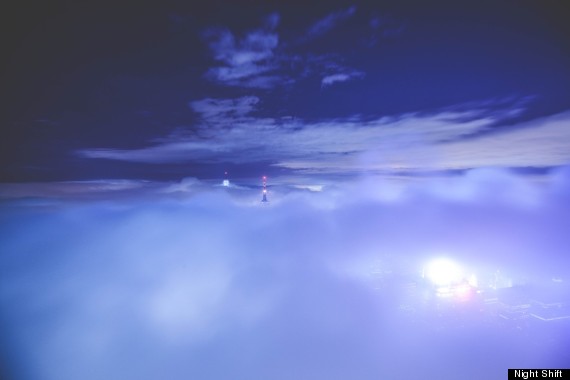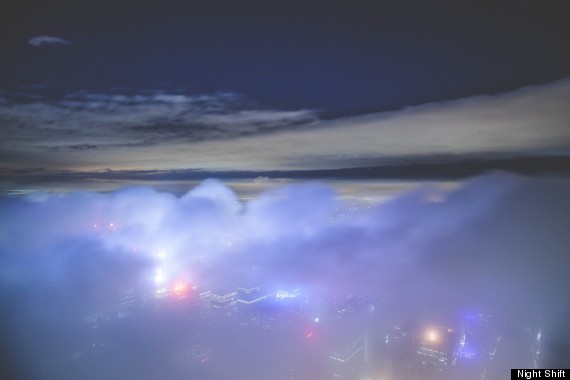 The residential tower at 432 Park Avenue isn't finished yet, but when it is, it'll be the tallest apartment building in North America. It's already the scene of an insanely daring stunt by two adventurers who decided to climb the Park Avenue skyscraper late one night.
According to Gizmodo, 17-year-old Demid Lebedev (aka Demidism), and his 15-year-old friend (who goes by night.shift) scaled at least one thousand feet up the tower some time last week.
The photos were then uploaded to Instagram, and they're guaranteed to give you chills:
This video also appears to have been taken from the top of the Park Avenue building:
It's pretty clear that mortality isn't a big deal for these self-proclaimed urban historians, who regularly climb atop tall buildings and dangle their feet over the facades, according to their social media accounts. You shouldn't try this at home -- and the act is probably illegal -- but we're glad these photos exist.
This isn't the first time people have risked their lives for an insane shot. We've previously seen a Russian photographer who takes crazy selfies and daredevils who took an incredible video after jumping off One World Trade Center, just to name a few.
The New York Daily News reports that it isn't immediately clear whether Lebedev and his co-hort will face charges. To see how Lebedev takes the photos, you can view a video here or keep up with his antics on Instagram.
BEFORE YOU GO
PHOTO GALLERY
Daredevil Selfies In Dubai