The Amal Alamuddin / George Clooney nuptials are getting more and more glamorous by the minute. First, there was all that gorgeous wedding weekend style. Now, we have yet another photo to swoon over: a look at Alamuddin's final dress fitting with Oscar de la Renta himself. We would expect nothing less of our favorite style star than the absolutely stunning lace number she wore for the affair. But when Vogue went behind-the-scenes at the fitting, we found out the iconic designer advised against at least one thing -- adding more fabric.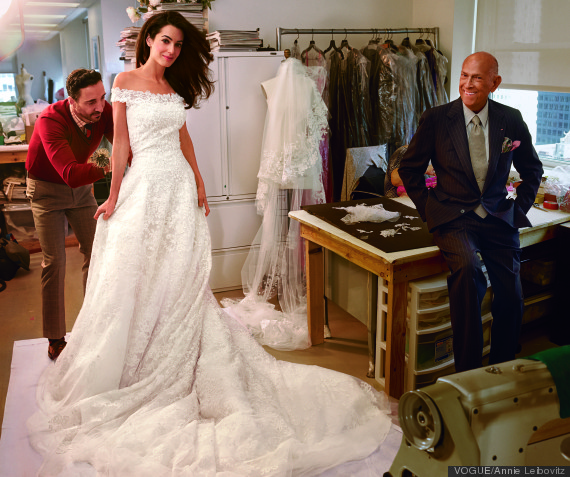 When Alamuddin's mother asked if more layers of tulle would be added to the already elaborate skirt, her request was denied. And for good reason:
This is voted against by committee, one reason being that the role of train shepherd is already deemed too much for Tala's twelve-year-old daughter, Mia, who is Alamuddin's only flower girl. 'That won't be enough,' says de la Renta confidently. 'You will need a grown-up to help as well—your sister.' He nods toward Tala, who is happy to take on the task.
We don't know about you, but if we were Alamuddin's 12-year-old train shepherd, we'd be pretty grateful to de la Renta for making the very important task that much easier.
To read more, head to Vogue.com or pick up Vogue's October issue, which hits newsstands Oct 1.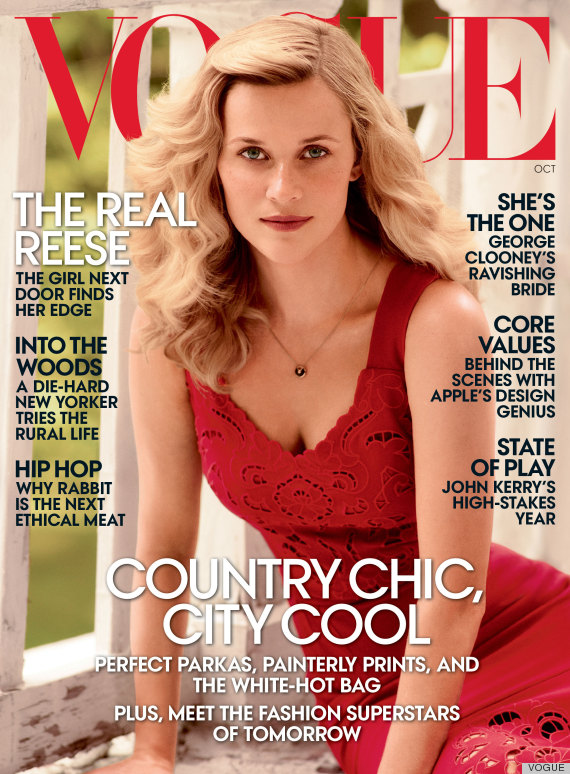 BEFORE YOU GO
PHOTO GALLERY
Celebrity Weddings