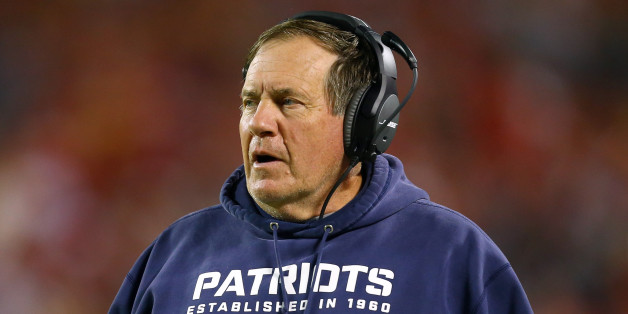 New England Patriots head coach Bill Belichick let reporters know how he feels about his quarterbacks without needing to say a word on Monday night. His facial expression said it all, with a little help from one chuckle.
After the Kansas City Chiefs dominated the Patriots for a 41-14 win, Belichick was asked if he plans on evaluating the quarterback position. The 37-year-old Tom Brady completed 14 of 23 passes for just 159 yards and threw two interceptions and one touchdown pass. After Brady's second interception, which was returned for a touchdown in the fourth quarter, Belichick took Brady out of the game and put in backup QB Jimmy Garoppolo. The 22-year-old rookie out of Eastern Illinois threw for 70 yards and a touchdown. This is how Belichick responded to the quarterback evaluation question:
It seems clear what Belichick was thinking: "Are you kidding me? Bench my three-time Super Bowl winning quarterback? No more questions for that reporter."