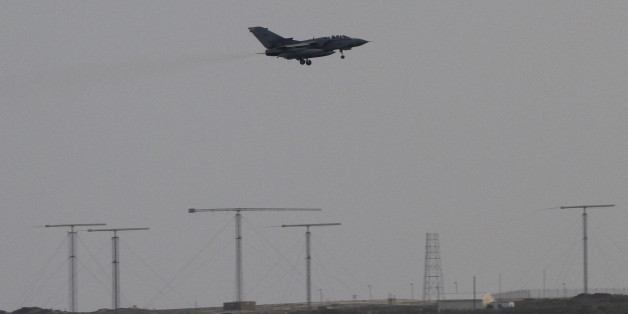 LONDON, Sept 30 (Reuters) - British Tornado fighter jets have launched their first attacks against Islamic State targets in Iraq since parliament approved combat operations last Friday, Defense Secretary Michael Fallon said on Tuesday.
"They identified and attacked a heavy weapons position that was endangering Kurdish forces and they subsequently attacked an (IS) armed pick-up truck in the same area," he told the BBC.
"Both Tornados have now returned safely to their base and the initial attack assessment is that both attacks were successful," he added.
(Reporting by Stephen Addison; editing by Kylie MacLellan)