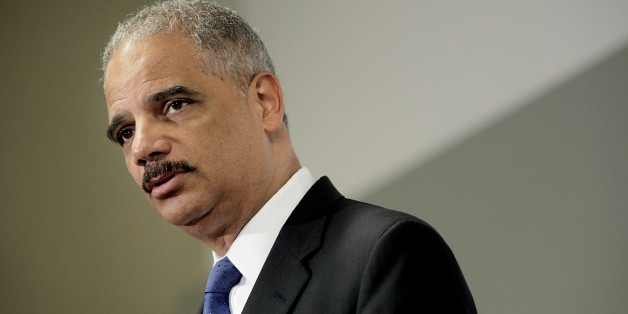 WASHINGTON -- Attorney General Eric Holder plans to slam technology companies Tuesday for launching new encryption systems that will lock out law enforcement authorities from accessing devices even when they have a warrant.
Holder will call it "worrisome to see companies thwarting our ability" to "quickly find and protect the child and to stop those that abuse children," according to prepared remarks he is set to deliver before the Global Alliance Against Child Sexual Abuse Online in Washington on Tuesday afternoon.
While not mentioning Apple or Google by name, Holder is likely referring to systems like the new iOS 8 for the iPhone, which makes it impossible for Apple to respond to warrants for encrypted data on such devices because the company cannot bypass the user's passcode. His remarks are similar to comments that FBI Director James Comey made last week.
At the same time, Holder is set to praise tech companies for working with law enforcement to combat child pornography, saying that the federal government is stepping up its effort to "build strong partnerships" with companies and that he hopes they "would be willing to work with us to ensure that law enforcement retains the ability, with court authorization, to lawfully obtain information in the course of an investigation, such as catching kidnappers and sexual predators."
"It is fully possible to permit law enforcement to do its job while still adequately protecting personal privacy," Holder plans to say. "When a child is in danger, law enforcement needs to be able to take every legally available step to quickly find and protect the child and to stop those that abuse children."
BEFORE YOU GO
PHOTO GALLERY
Politicians React to Eric Holder's Resignation