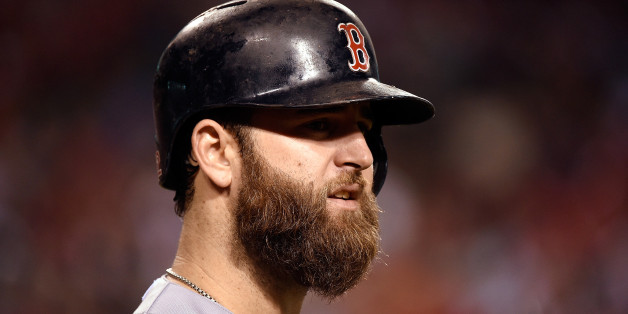 Boston Red Sox first baseman Mike Napoli missed the last 10 games of the season due to "an array of injuries," according to ESPNBoston.com, but he won't need surgery. Instead, he'll be receiving treatment for sleep apnea.
"That has been going on for several years," general manager Ben Cherington said at an end-of-season media day, MassLive.com reported. "As sleep issues do for people, they tend to get worse as time goes on and his has. It's affected him. So because we have a longer offseason, we may look to work with him on some different ways to manage that going forward. We don't know what that's going to mean yet, but it's something we're working with him on."
Sleep apnea is a chronic condition that can cause a person to stop breathing during sleep, sometimes as often as 30 times (or more) an hour, according to the National Heart, Lung, and Blood Institute. Left untreated, the condition can lead to a host of serious medical problems, including high blood pressure, heart attack, stroke and diabetes.
Pete Abraham, who covers the Red Sox for the Boston Globe, confirmed
Napoli's worsening case of sleep apnea
on Twitter.
#RedSox also say that Mike Napoli is being treated for a worsening case of sleep apnea.

— Pete Abraham (@PeteAbe) September 29, 2014
Experts estimate that around 18 million or more Americans suffer from sleep apnea. Risk factors include being overweight, male, over 60 or having a thick neck, among others, according to the Mayo Clinic.
Napoli isn't the only high-profile case of the sleep disorder. Check out the slideshow below to see which other celebrities have been diagnosed with sleep apnea.
PHOTO GALLERY
Famous Faces Of Sleep Apnea
BEFORE YOU GO