National Geographic's 2014 Photo Contest has begun, showcasing beautiful pictures of people and the world around them. The contest has already drawn more than 1,500 entries, from amazing wildlife shots to mesmerizing landscapes.
National Geographic judges will award prizes in three categories: people, places and nature. But only one winner will take home the grand prize of $10,000 and a trip to the National Geographic headquarters for their annual photography seminar. Last year the contest received over 7,000 photo entries from more than 150 countries.
You don't need to be a professional photographer to enter, but you will have some steep competition. Check out some of our favorites from the photos already submitted and enter your own photos through October 31 on NatGeo's website.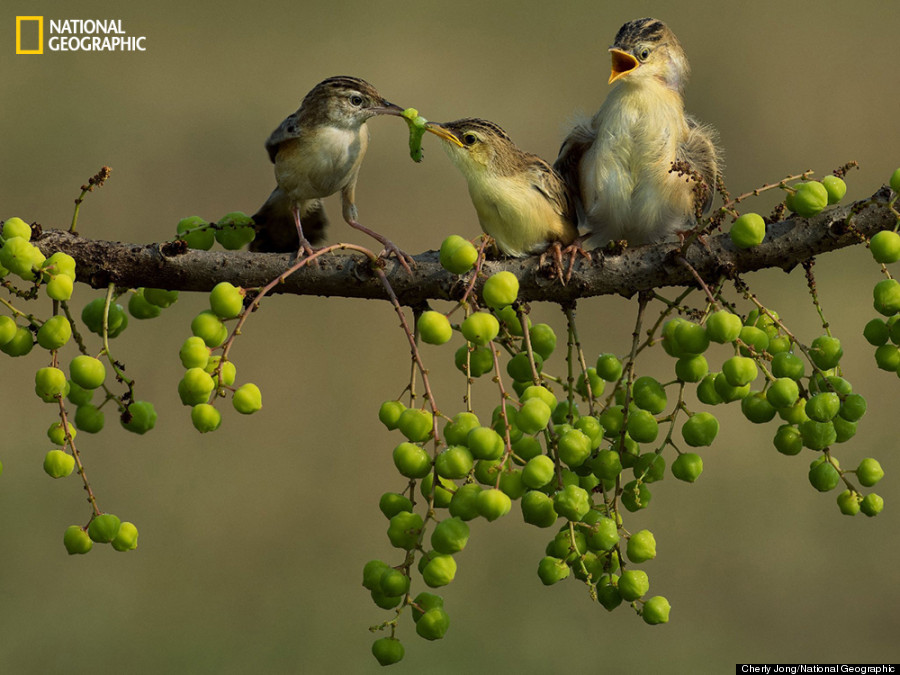 Photo and caption by Cherly Jong, National Geographic 2014 Photo Contest
"Mom's Love." The Mother Bird feeding time. Photo Location: Jakarta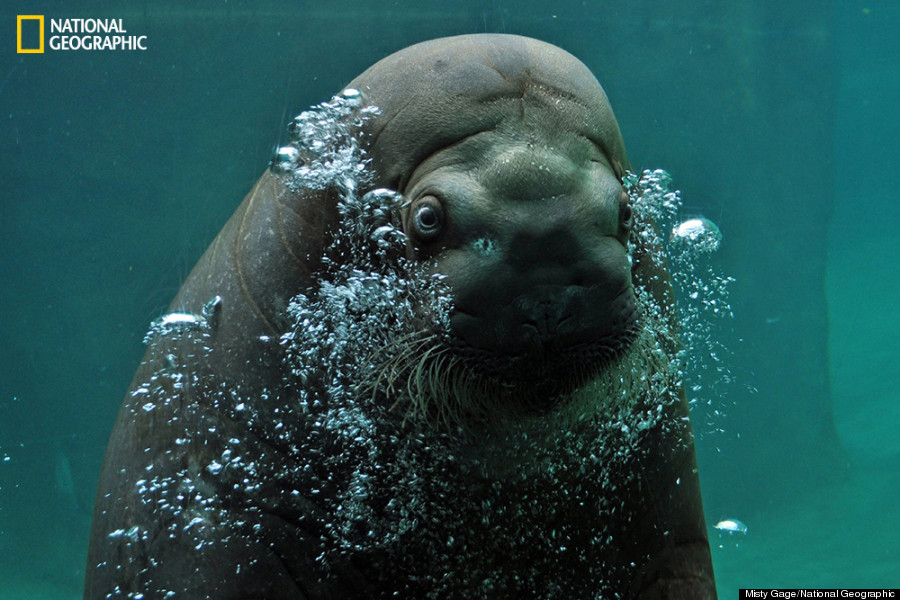 Photo and caption by Misty Gage, National Geographic 2014 Photo Contest
"Hello." Capturing this gentle giant's inquisitive nature was rather easy as he swam right up to us and just stared for several long seconds. I love all the bubbles and his cute little face. Photo Location: Point Defiance Zoo, Tacoma, WA, United States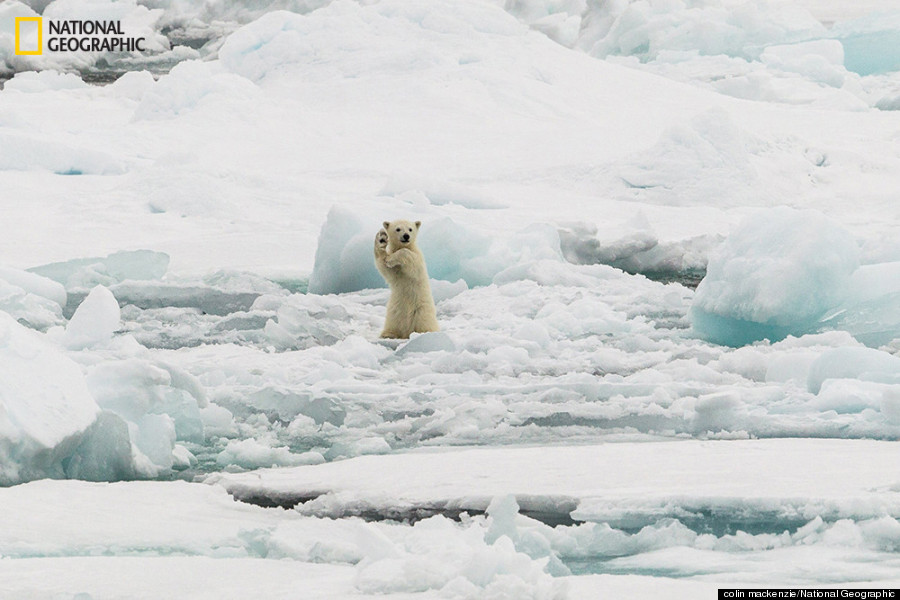 Photo and caption by colin mackenzie, National Geographic 2014 Photo Contest
"Arctic Hi five." Two Polar bear cubs full of adrenaline on iceflow in Svalbard. The mother was just trying to have a quiet stroll but the cubs were not having any of that. This was the male cub and he just was so entertaining to watch. Photo Location: Svalbard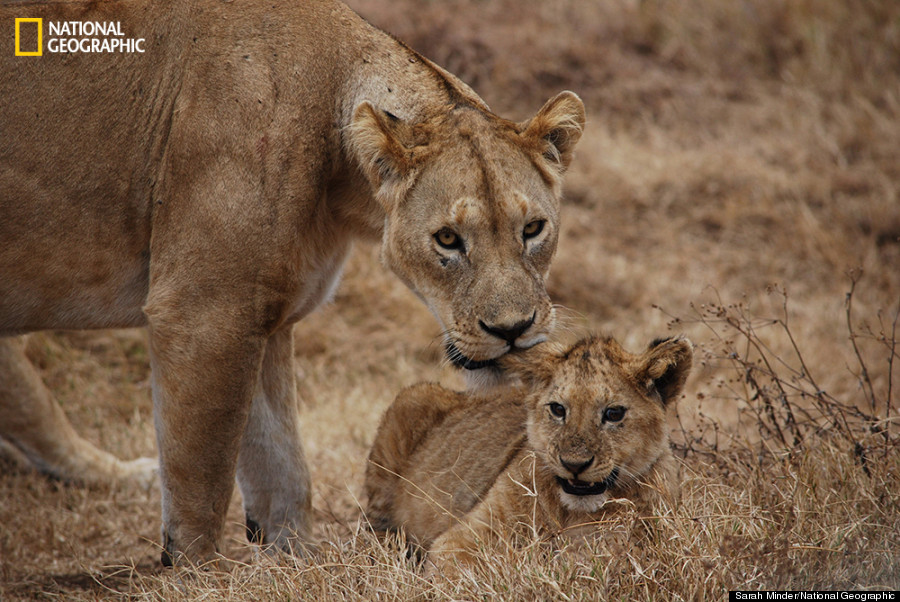 Photo and caption by Sarah Minder, National Geographic 2014 Photo Contest
"Lioness with Cub." Lioness with Cub in Africa. Photo Location: Serengeti National Park, Tanzania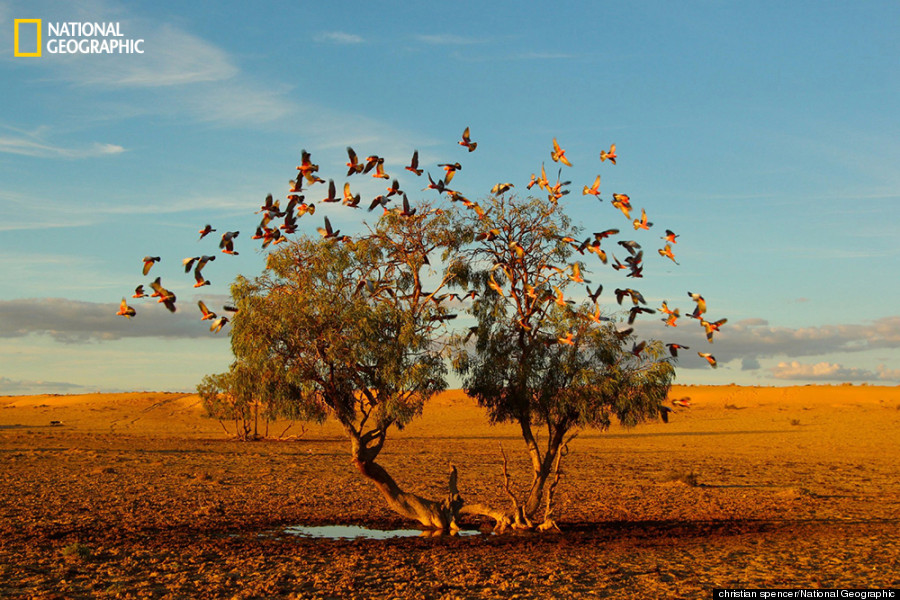 Photo and caption by christian spencer, National Geographic 2014 Photo Contest
"A tree dreaming." In the Strezlecki desert of Australia a flock of galahs replenish on the only small water available at the base of this lonely tree. It's a rare photo opportunity to get such a clear and symmetrical shot of these beautiful birds in flight in the middle of the desert. Photo Location: Strezlecki Desert, Australia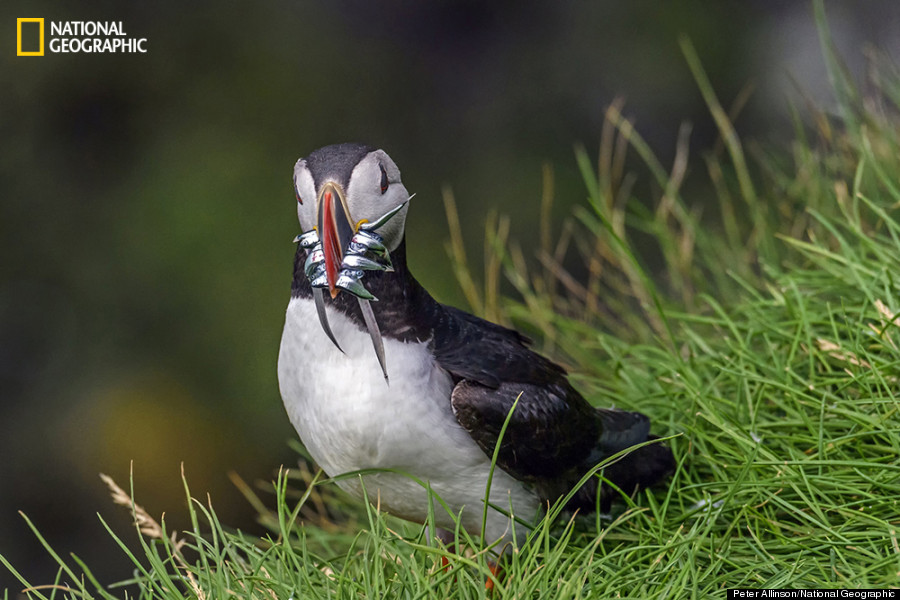 Photo and caption by Peter Allinson, National Geographic 2014 Photo Contest
"Success." A puffin returns from a fishing expedition with a good catch. Photo Location: Iceland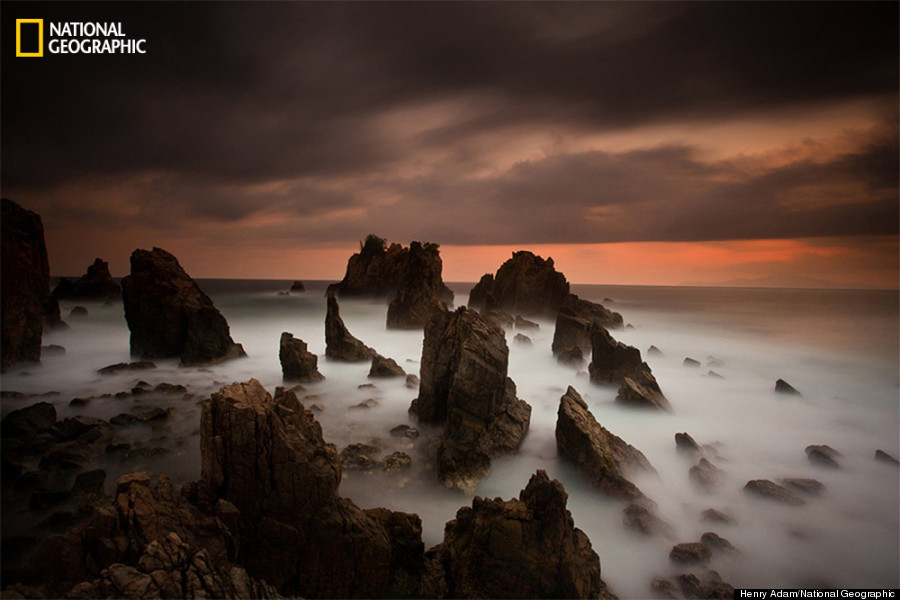 Photo and caption by Henry Adam, National Geographic 2014 Photo Contest
"Pegadung Rock." Pegadung Rock known as rock screen (Batu Layar) and Shark Teeth (Gigi Hiu) because the shape of the cluster of rocks resembling shark teeth. Photo Location: Lampung, Indonesia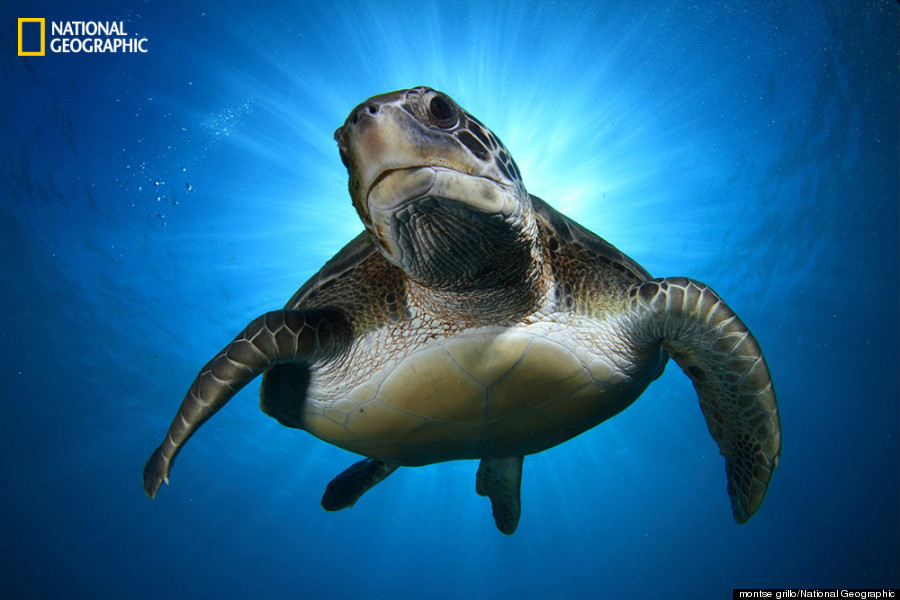 Photo and caption by montse grillo, National Geographic 2014 Photo Contest
"From the Sky." On the coast of Tenerife in the Canary Islands, we have quite the selection of affectionate green turtles (Chelonia mydas). I find myself devoting much time to these curious creatures. This turtle was coming from the surface with the sun behind it, and the sunrays surrounding it gave it a special majestry. Photo location: Tenerfe (Canary islands)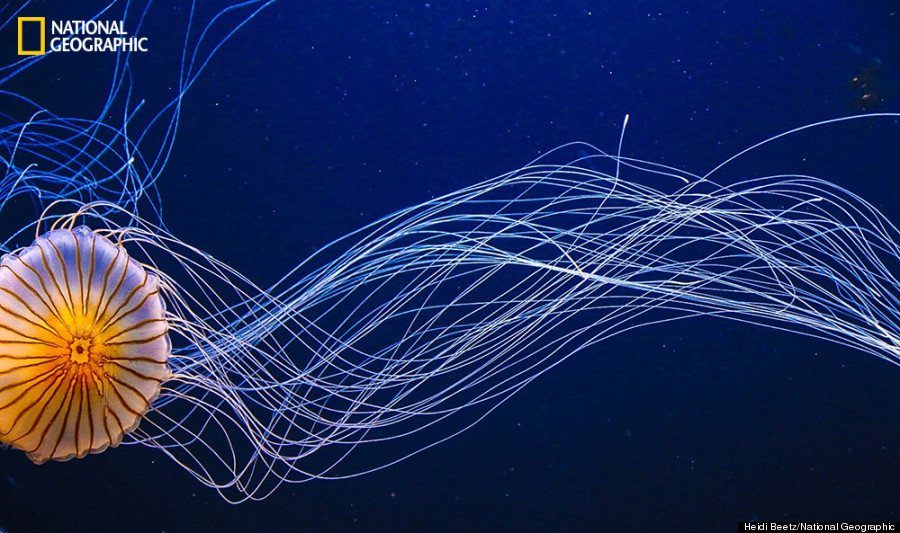 Photo and caption by Heidi Beetz, National Geographic 2014 Photo Contest
"Stingers." Beautiful jellyfish floating horizontally. Photo Location: Aquarium of the Bay, San Francisco, California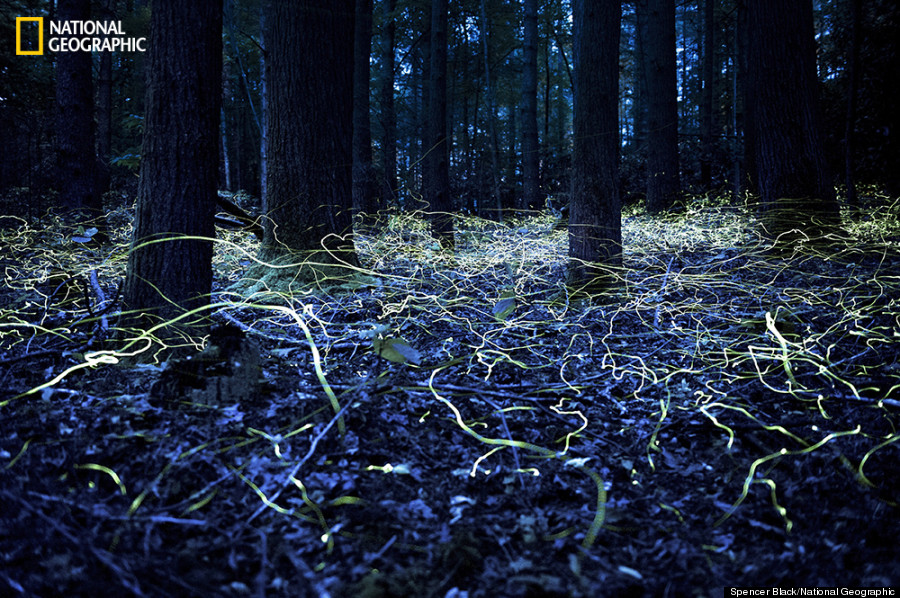 Photo and caption by Spencer Black, National Geographic 2014 Photo Contest
"Searching for Love." Blue Ghost Fireflies in Brevard, North Carolina. Blue Ghost fireflies are unique because they stay lit and only hover about a foot off the ground. Photo Location: Brevard, North Carolina

BEFORE YOU GO
PHOTO GALLERY
Stunning Images From Around The World