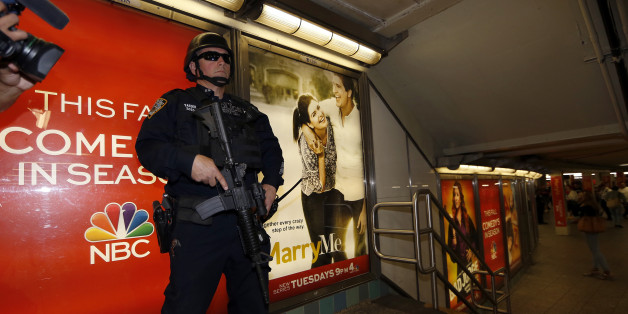 At least two more members of New York City's Civilian Complaint Review Board have resigned ahead of a Thursday vote on replacing the police watchdog's executive director, The Huffington Post has learned.
Mohammad Khalid and Jules Martin confirmed that they have left the board in recent days. Both had continued to attend meetings and vote on board matters after the July 5 expiration of their appointments.
"When a new administration comes in, new people come in," Khalid told HuffPost. "It's not a surprise to me."
Khalid and Martin's departures follow on the heels of the exit of board member Tosano Simonetti, who reportedly left after being given the boot by Police Commissioner Bill Bratton.
New board Chairman Richard Emery, a civil rights lawyer, has been shaking up the agency since Mayor Bill de Blasio appointed him in July. Under his leadership, the board reportedly planned to let go Executive Director Tracy Catapano-Fox earlier this month, but that meeting was postponed to this Thursday.
An agency spokesperson declined to comment on the resignations. City Hall and the NYPD did not immediately respond to requests for comment.
The 13-member board steers the police oversight agency, which investigates claims of misconduct made against New York City police officers. Five members are chosen by the mayor, five are chosen by the city council, and three are chosen by the NYPD commissioner.
Martin, who was originally appointed by former Police Commissioner Howard Safir and then reappointed by former NYPD chief Ray Kelly, said he offered his resignation to Bratton two weeks ago. Khalid, originally appointed by former Mayor Michael Bloomberg, said he offered his resignation after a call from Mayor Bill de Blasio's administration a few days ago.
"I volunteered to step down. They did not say to me 'resign today' or anything," said Khalid. "I served almost 10 years, and it was a great experience. I thank the mayor and I thank Mayor Bloomberg."
BEFORE YOU GO
PHOTO GALLERY
Political Look-Alikes